This gluten free flourless orange and almond cake is moist and packed full of delicious flavour. It is made using simple ingredients and is one of the easiest cakes to make.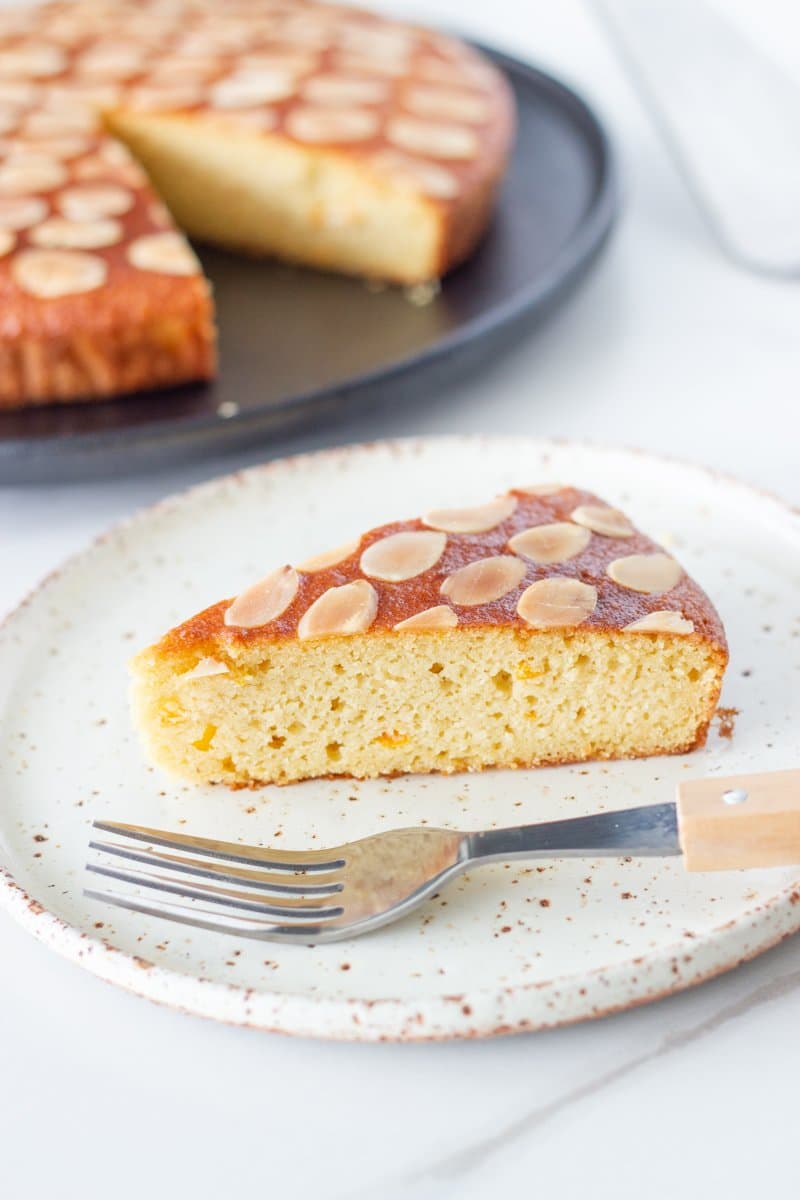 Ever since I shared my flourless almond and lemon cake I knew that I had to next try an orange almond cake.
This gluten free orange almond cake is one of the easiest cakes that you will make. It only involves a few steps and best of all is made using ingredients that you will find in any supermarket.
SO WHAT INGREDIENTS DO YOU NEED
Eggs
Orange zest
Fresh orange juice
Pure maple syrup
Vanilla extract
Almond meal
Baking powder
Cardamon
Flaked almonds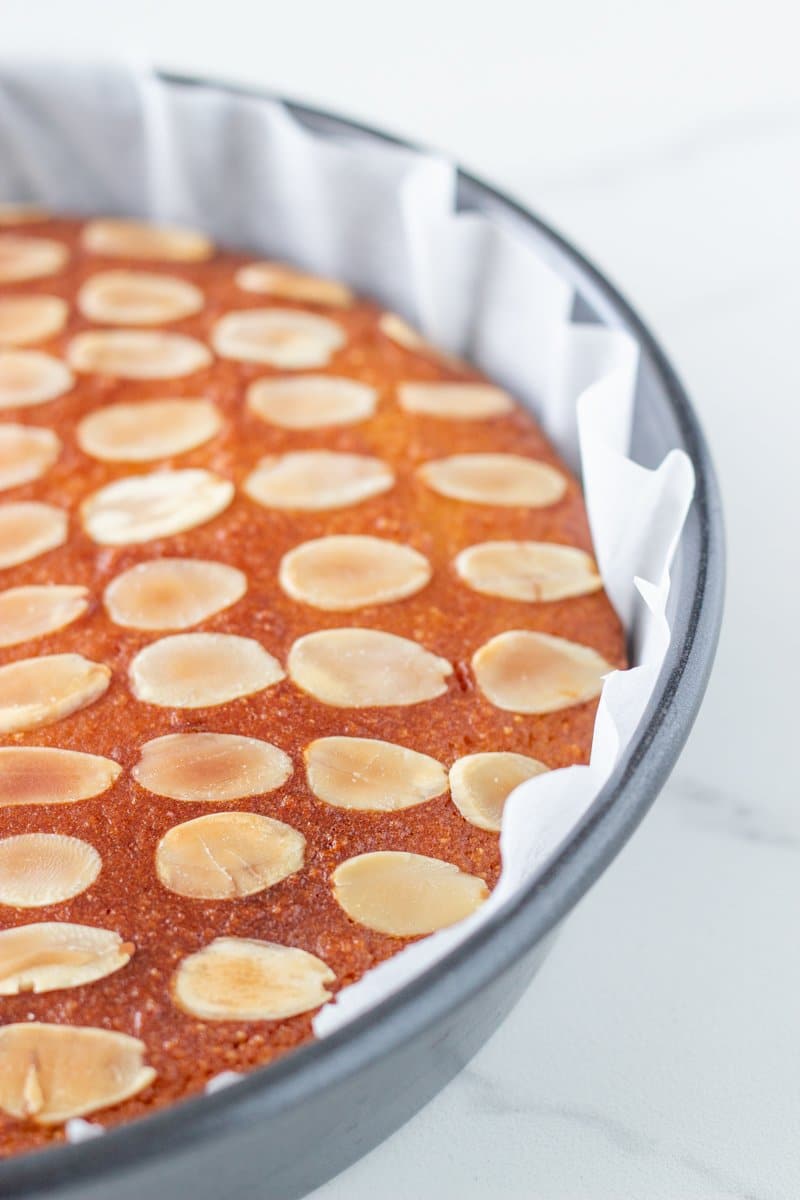 Making this flourless orange almond involves a couple of simple steps.
First you need to whisk together your wet ingredients (eggs, orange juice, maple syrup and vanilla extract) and your orange zest in a large bowl. Then you add your dry ingredients (almond meal, baking powder and cardamom) to the bowl, mixing well to combine.
Then you pour into a lined round baking pan. You could also use a square baking tin or any shape you desire around the 20-23cm size.
Then place the flaked almonds on top. You can make up any pretty design you like here. I would love to see your creations of what you went with.
Then place in the oven and cook for 35 minutes
Super easy hey!!
You can eat it this cake on its own or you could drizzle some paleo lemon curd over the top.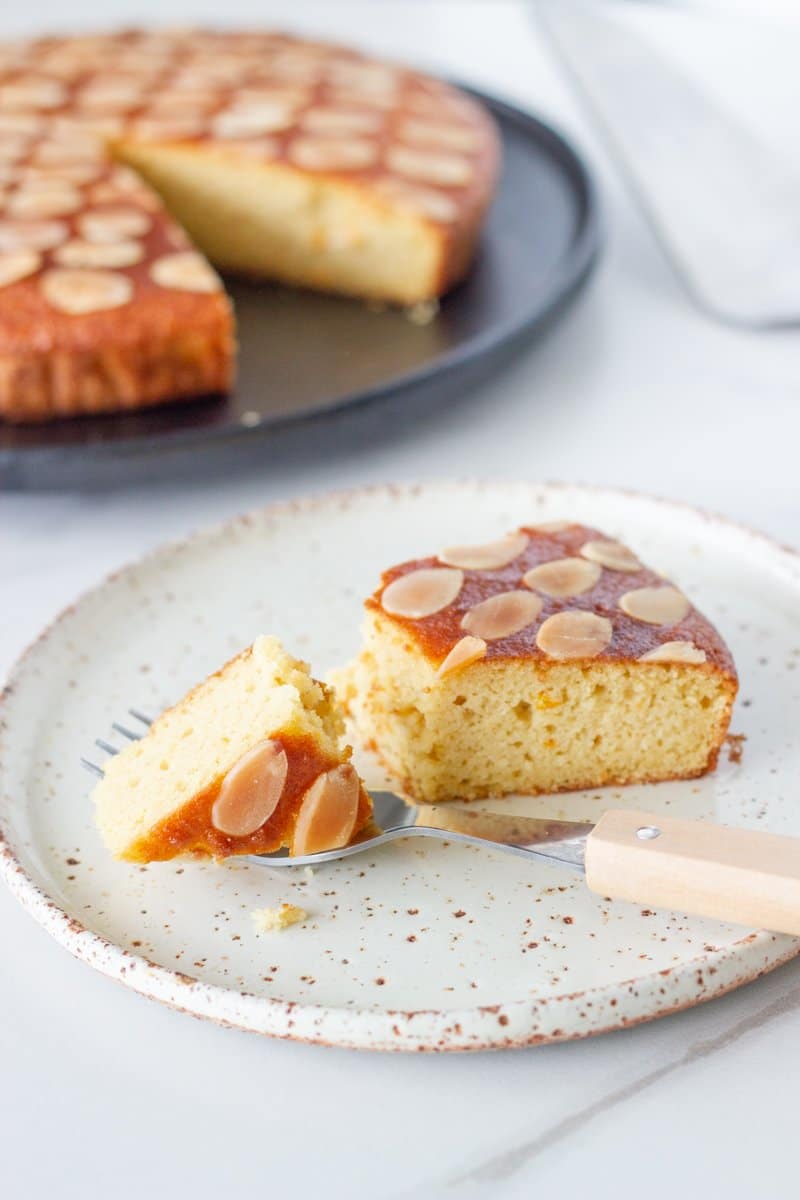 YOU MIGHT ALSO LIKE
The Tastiest Ever Gluten Free Chocolate Banana Bread
The Tastiest Gluten Free Chocolate Chip Cookies
Chocolate Macadamia Fudge Brownies
PIN FOR LATER