The tastiest gluten free chocolate chip cookies ever. Made with 7 easy-to-find ingredients and the recipe is super simple to make.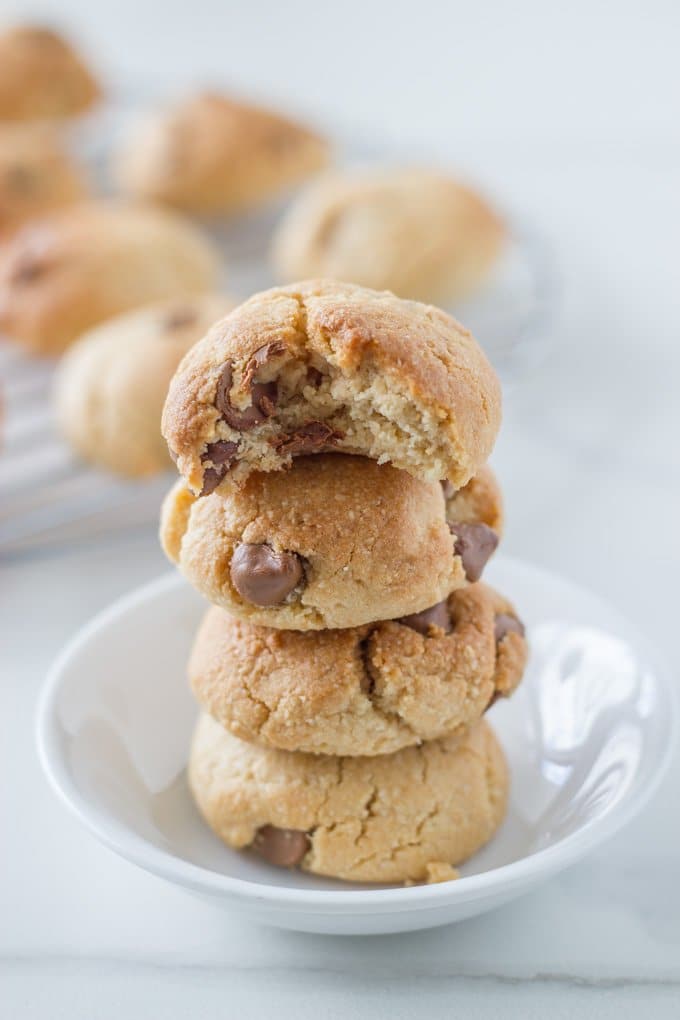 I have been recipe testing gluten free chocolate chip cookies for awhile now and I struggled to find the right ingredient combination.
Until now….
These choc chip cookies are based on my ginger cookie recipe and are so easy to make. Best of all the ingredients can be bought at your local supermarket!
First you need to prepare the batter, which you have to be careful not to eat all the dough up.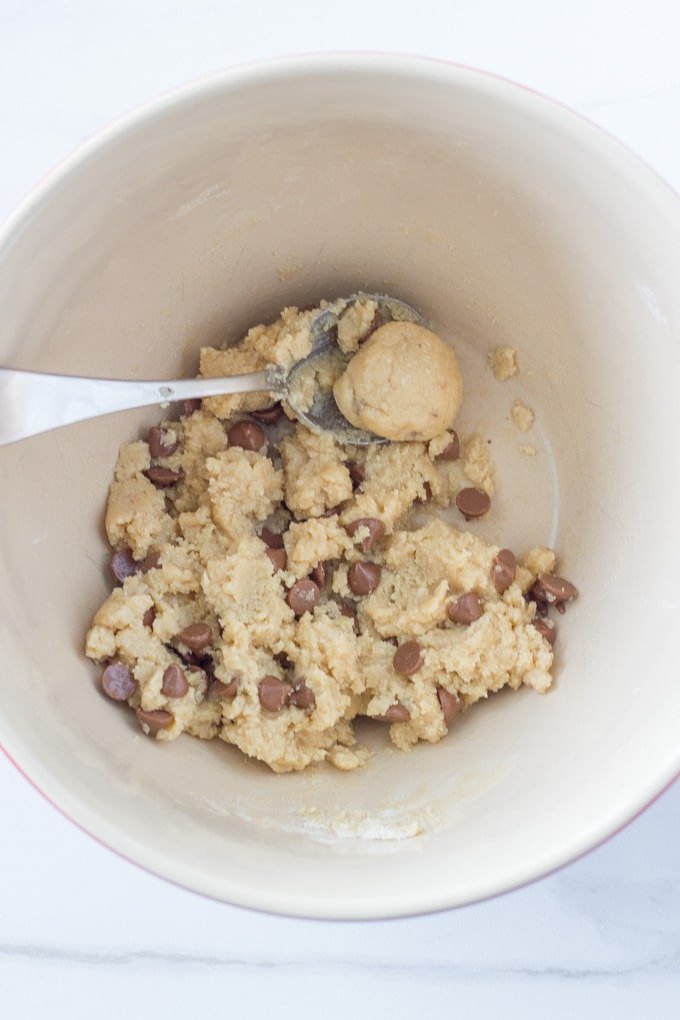 Then you use a soup spoon to scoop out the dough and roll into balls. I recommended having slightly damp hands so that the batter does not stick to your hands.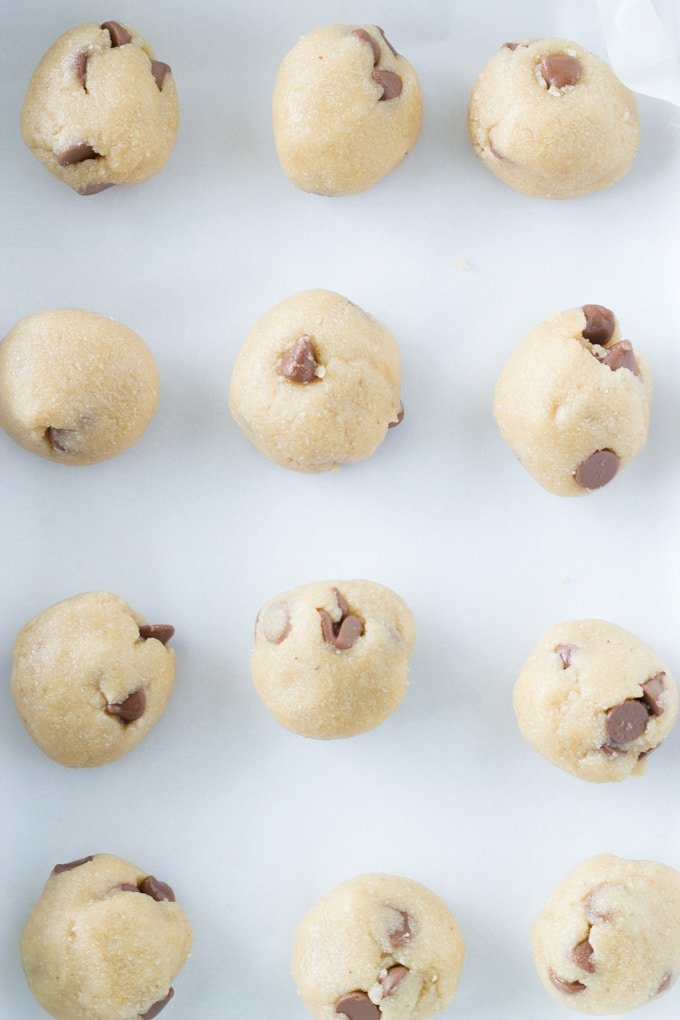 Then cook for approximately 20 minutes! This will ensure that the outside is crunch and the middle soft.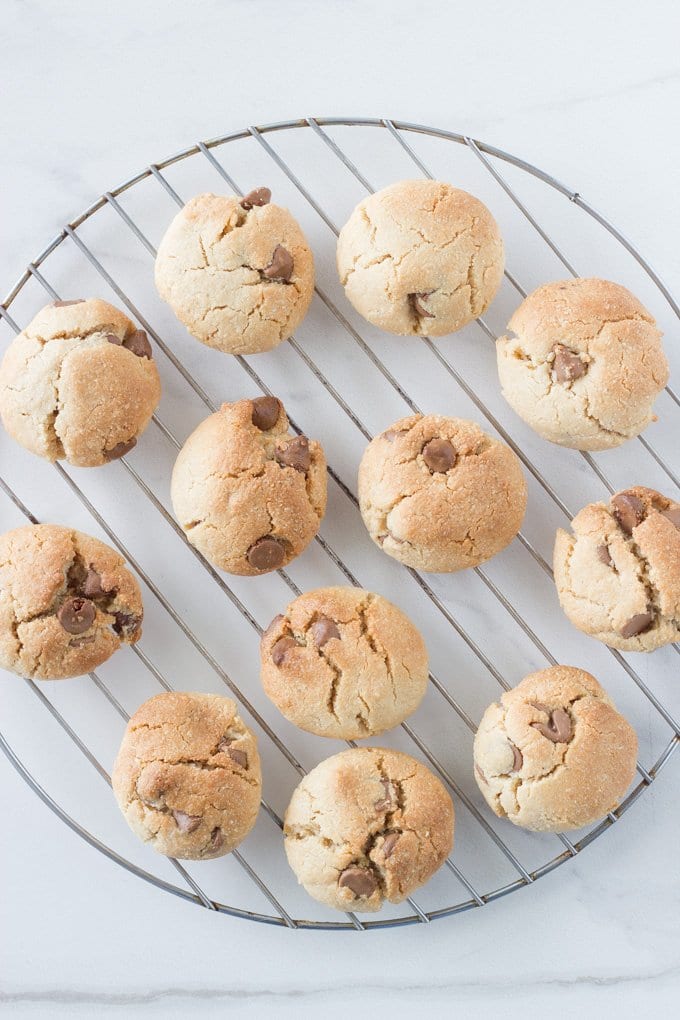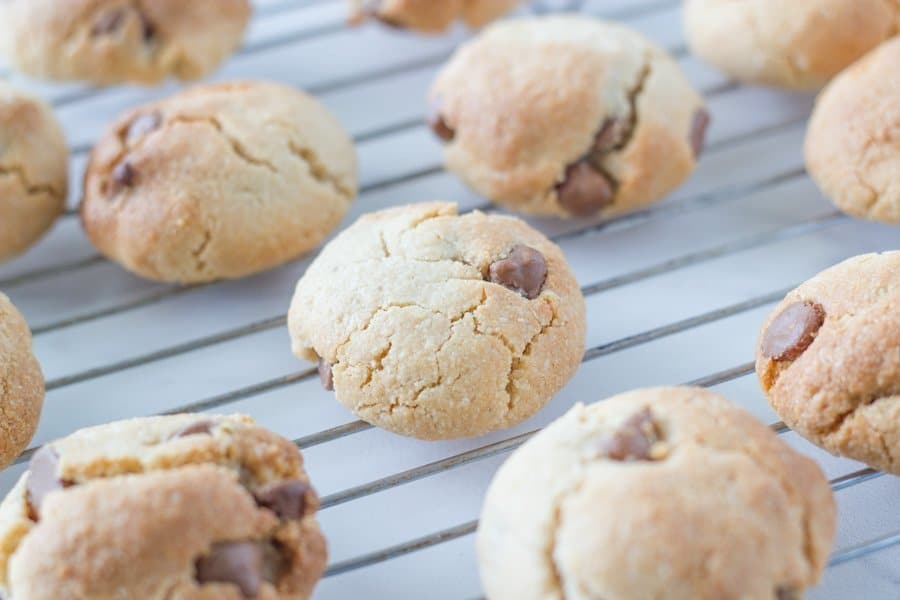 So easy to make! If you want to make more then simply double or triple your recipe.
These cookies are gluten and refined sugar free! If you want them dairy free, then use dairy free chocolate chips which you can find at your health food shop or online.
I hope you enjoy my latest recipe.
Ness xo
PIN FOR LATER