These mini no bake nutella bites are the BEST! Made with only real wholefood ingredients and packed full of deliciousness!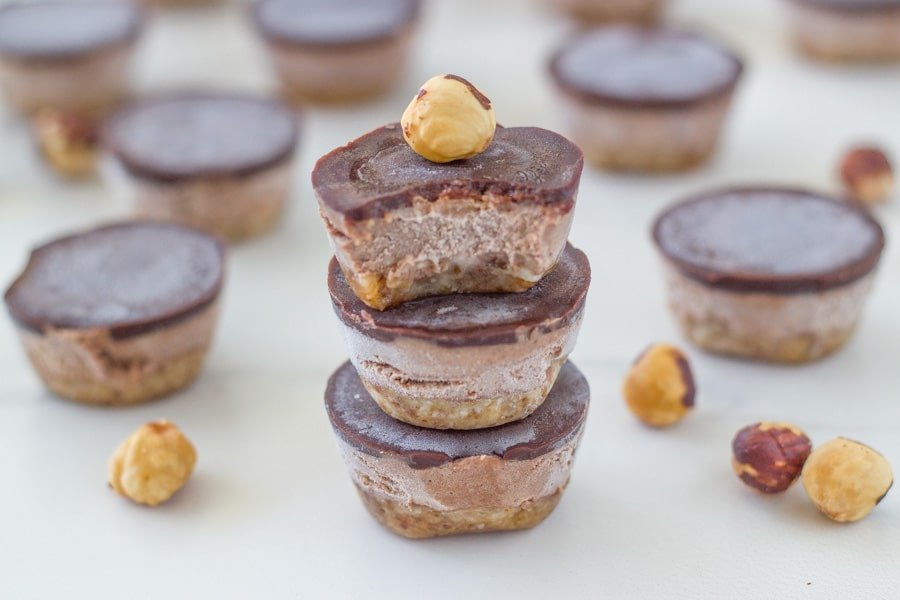 I have been meaning to share this recipe for ages now!
Ever since I started making mini raw desserts (like my raw caramel slice bites, raw chocolate raspberry slice bites and my raw mini lime cheesecakes), I knew that I had to make a mini version of my raw Nutella slice.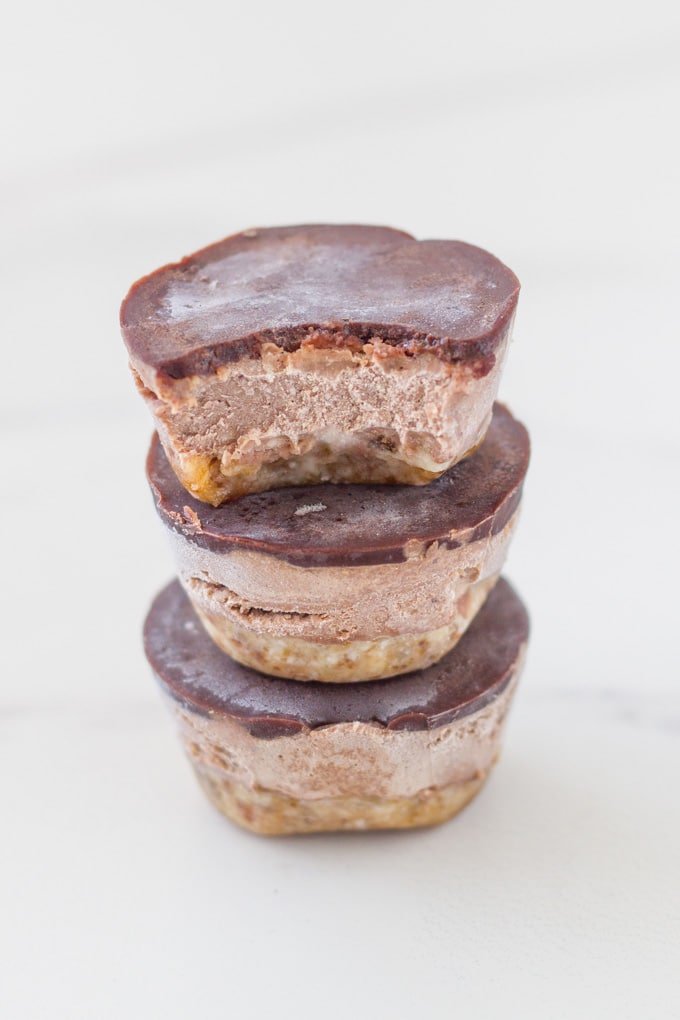 These mini no bake Nutella bites are made up of three layers – the base layer consists of only macadamias and medjool dates, the Nutella layer consists of hazelnuts, raw cacao powder, coconut cream, maple syrup and vanilla extract and the chocolate layer on top which consists of coconut oil, raw cacao powder and maple syrup.
RECIPE NOTES
All you need is an oven to roast the hazelnuts and a food processor/thermomix/high speed blender to do the rest.
I highly recommend using a silicone mini muffin tray, it will make the process a whole lot easier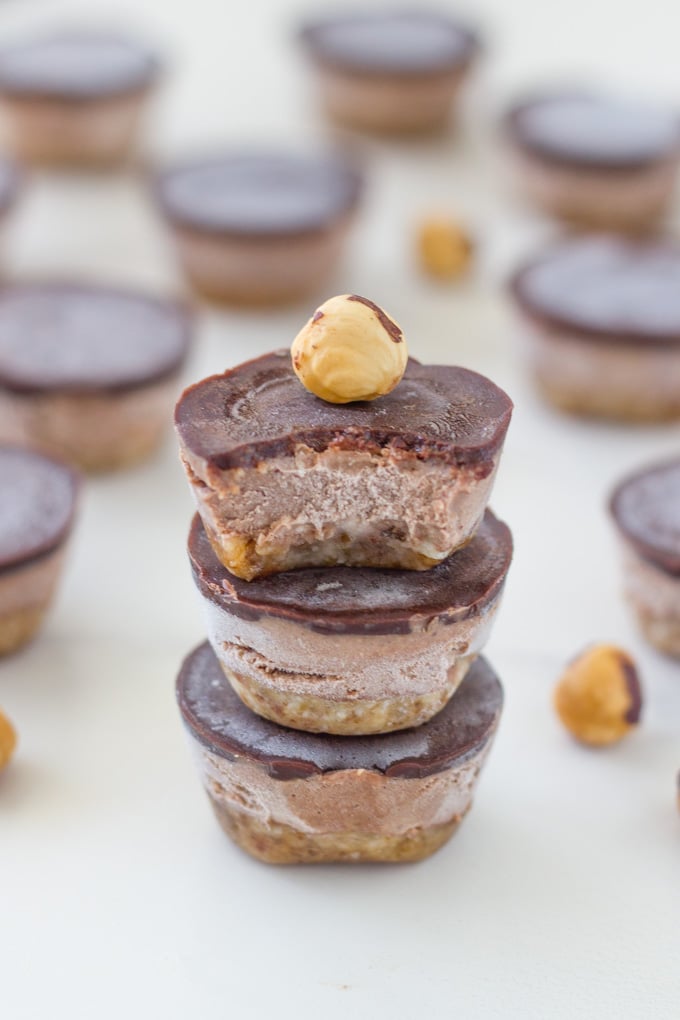 As per most of my other raw desserts, these Nutella bites are gluten, dairy and refined sugar free.
I would love to make a low carb version next but I will need to tweak the recipe a bit to do that.
Enjoy
Ness x
MORE RAW DESSERT RECIPES TO TRY
Raw Mango and Passionfruit Cheesecake