The layers of this raw chocolate raspberry slice work so well together. The chocolate nut base has the perfect crunch to it, the raspberry layer is soft and sweet and the chocolate layer will leave you wanting more. I have included the Thermomix method as well.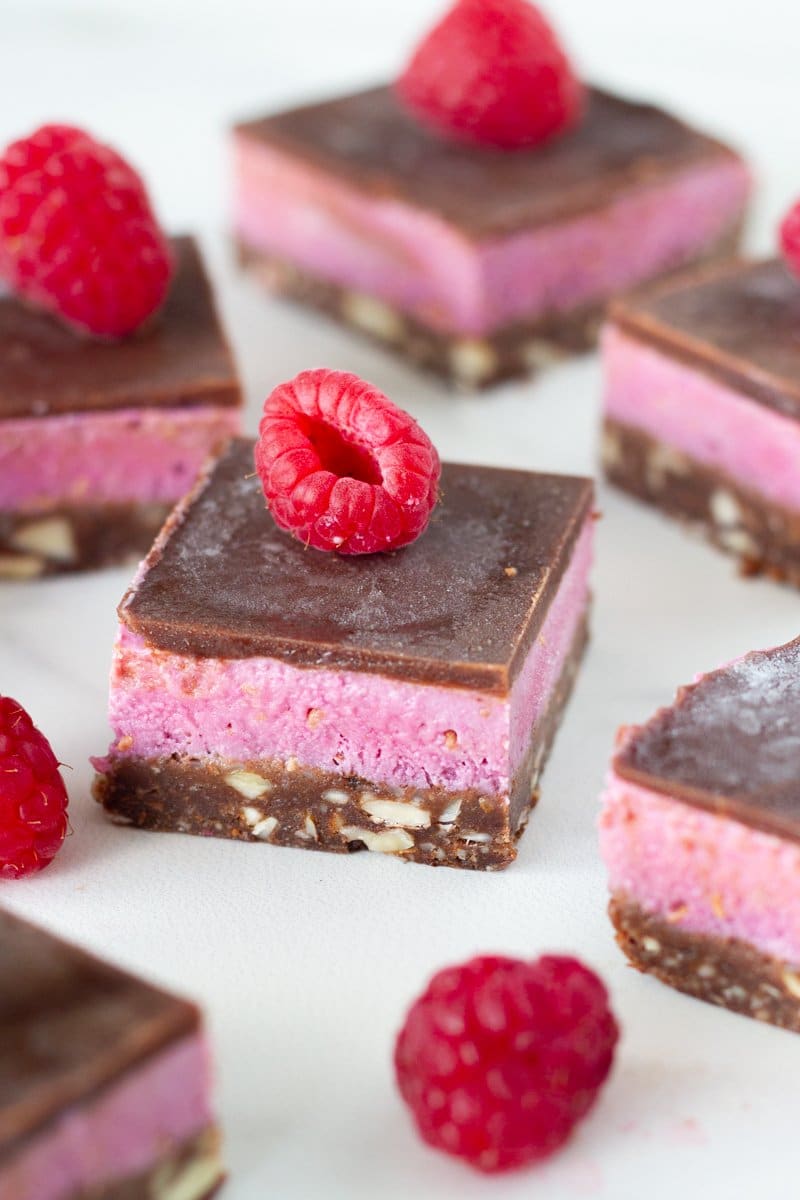 This healthy slice is at the top of my dessert list.
I love finding flavours that work well together in a slice and this classic pairing of chocolate and raspberry is no exception.
This is a fairly simple recipe to make and it involves 3 elements.
Chocolate nut base
Raspberry layer
Raw chocolate layer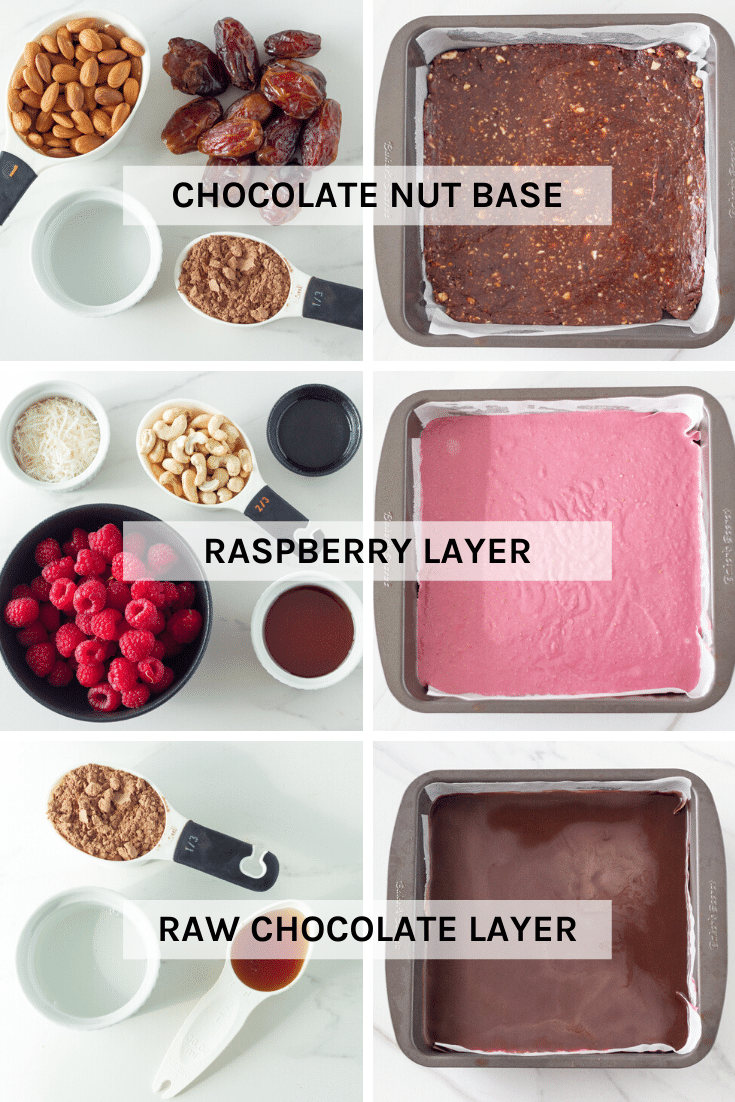 Each layer is really easy to make, however if not prepared correctly, the top chocolate layer may crack when you are slicing the raw chocolate raspberry slice.
TIPS ON ENSURING THE CHOCOLATE TOP LAYER DOESN'T CRACK WHEN SLICING
Always make sure that the layers are completely frozen before you cut the slice
Use a very hot knife to cut the slice.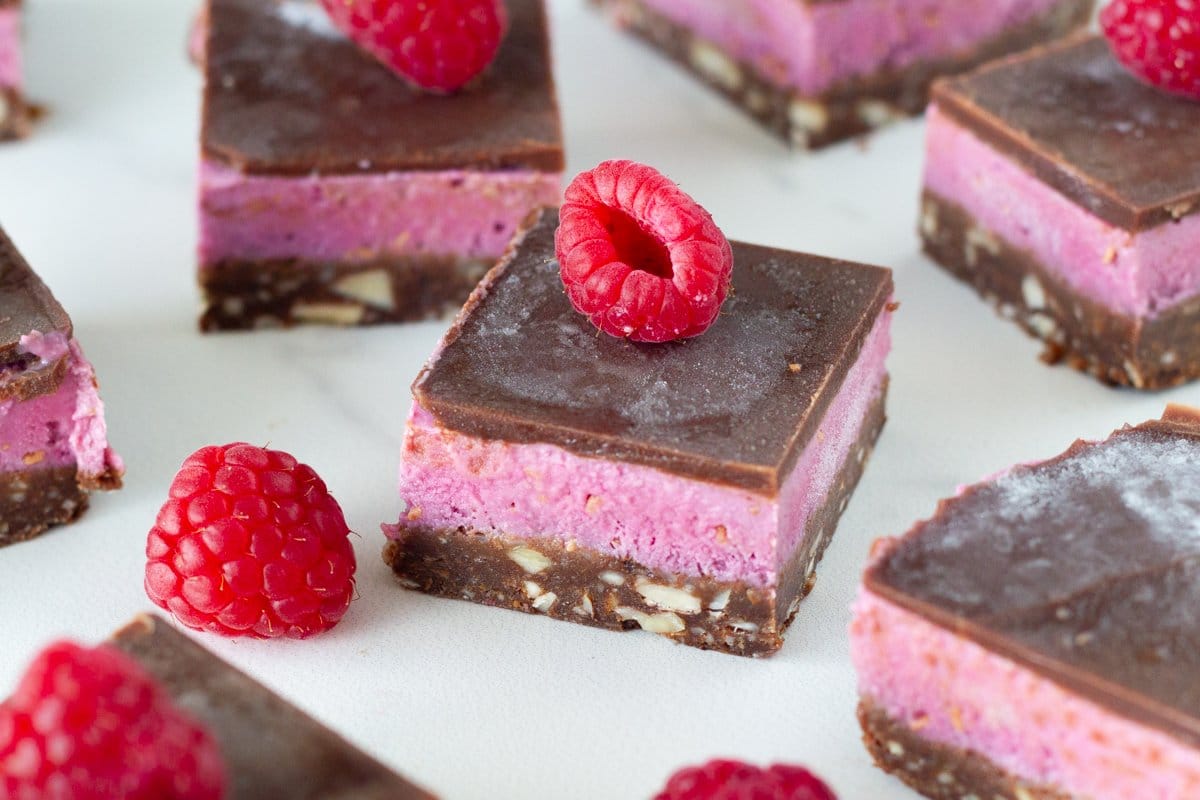 I also have the Thermomix method for all the thermomix users out there
MORE RAW DESSERTS FOR YOU TO TRY