This delicious no-bake naw nutella slice is made with my version of the super popular choc nutty spread. But with way less sweetener (non-refined too) plus it is super easy to make. Nutella slice for the win!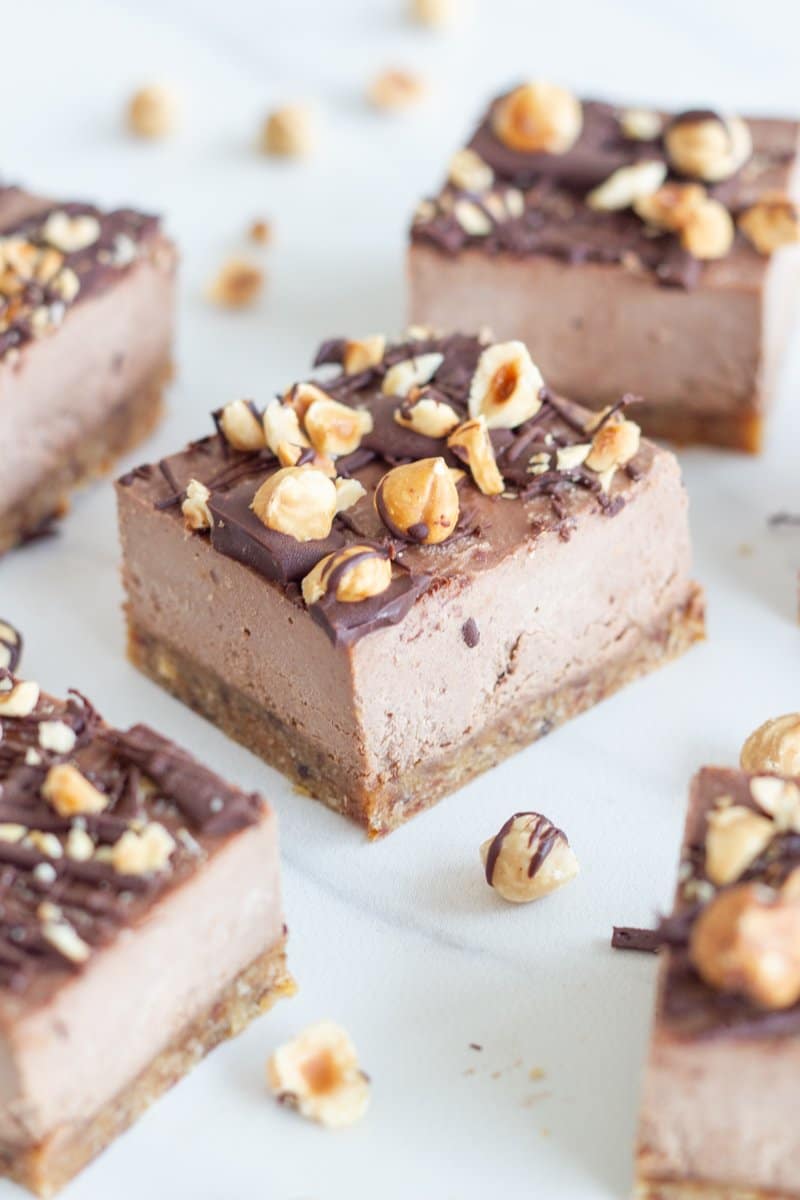 I grew up eating Nutella and fondly remember when I used to sneak into the pantry with a spoon and eat it straight out of the jar. I wonder if my mum ever knew this?
These days I try to avoid processed foods wherever possible and sadly this hazelnut spread fits in this category.
Nutella contains more than 50% sugar and is on par with store bought chocolate. The two ingredients that you would think (or hope!) make up the majority of this product, hazlenuts and cocoa powder, only make up approximately 20%.
This nutella slice is one the earliest desserts that I created for Becomingness, however I since tweaked the recipe and made it even more delicious.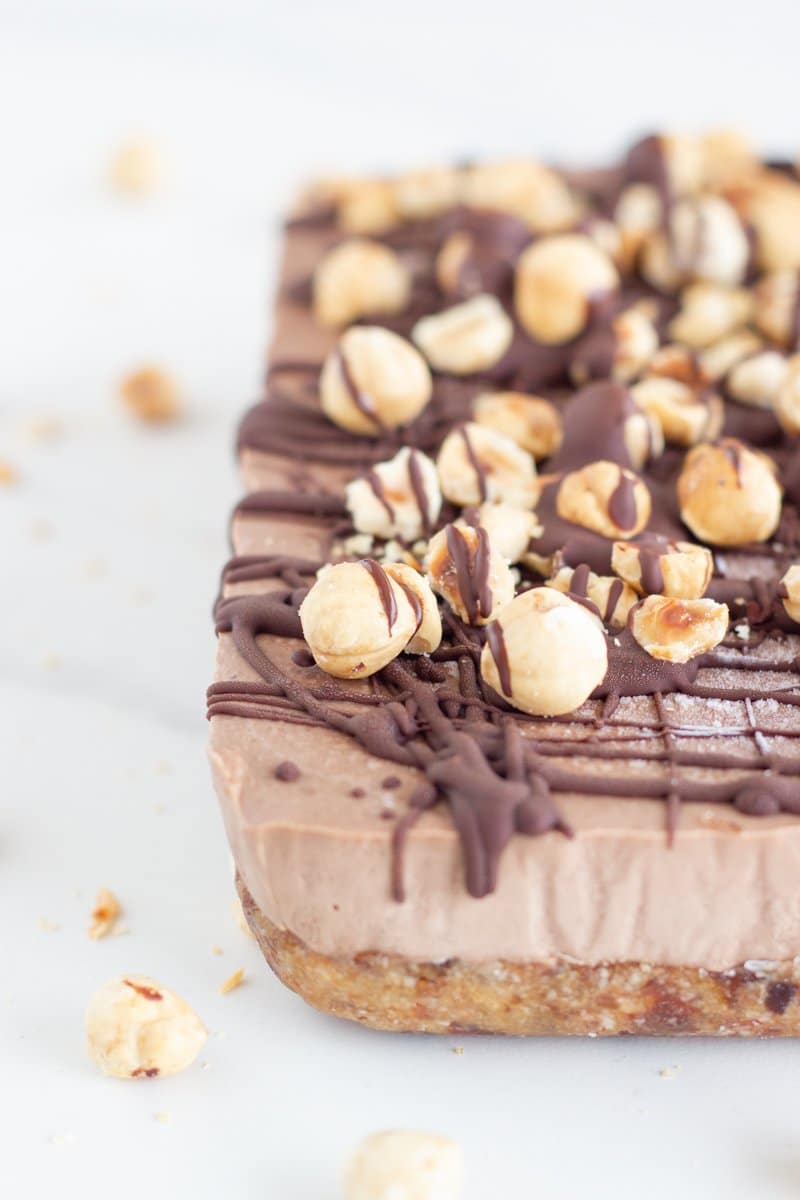 I amended the base and have reduced the amount of dates. With the middle layer, I have increased the ingredient quantities so that hazelnut layer is bigger.
I also added in some optional toppings of drizzled melted organic dark chocolate and some crushed roasted hazelnuts on top. This is great if you wanted to make it look that extra it more special. Especially if you are going to serve it to guests!
Check out The Spruce Eats for some tips on melting chocolate.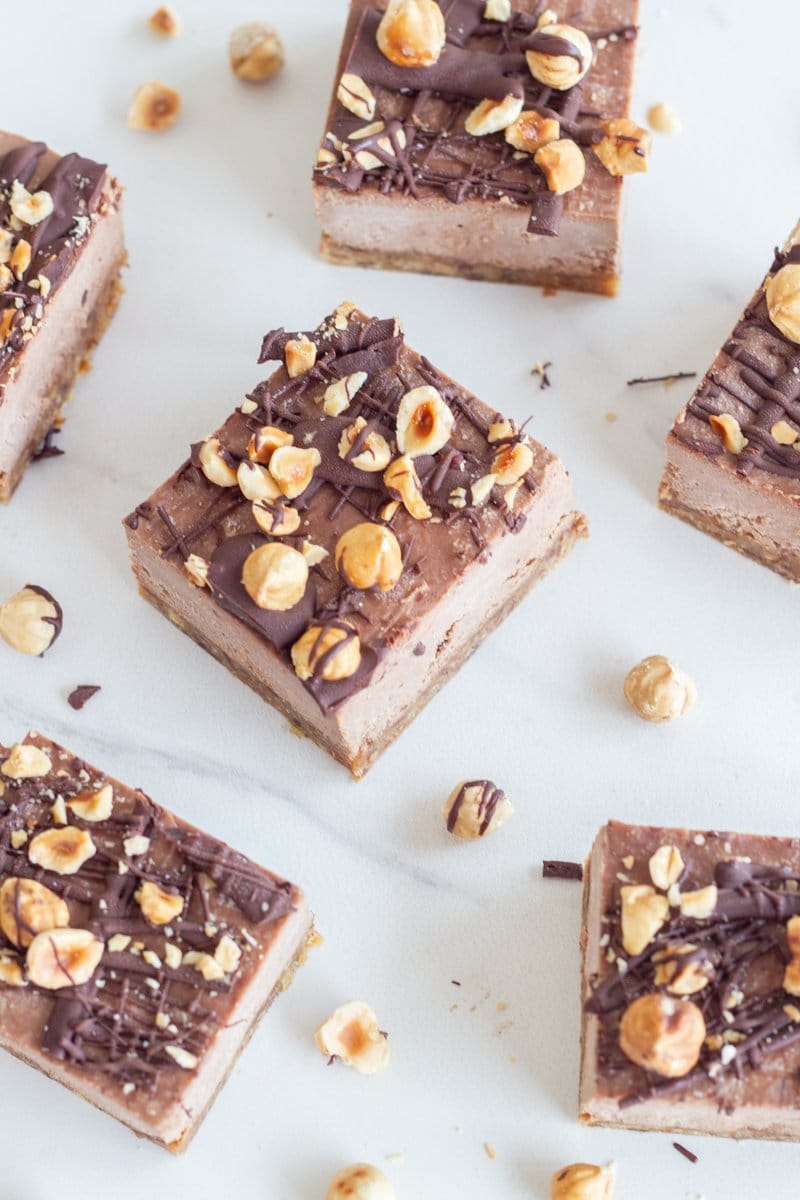 RELATED RECIPES