Make this gluten & dairy free zucchini & sweet potato slice in bulk so you have extra for the week. This savoury slice tastes delicious either hot or cold and is super easy to make.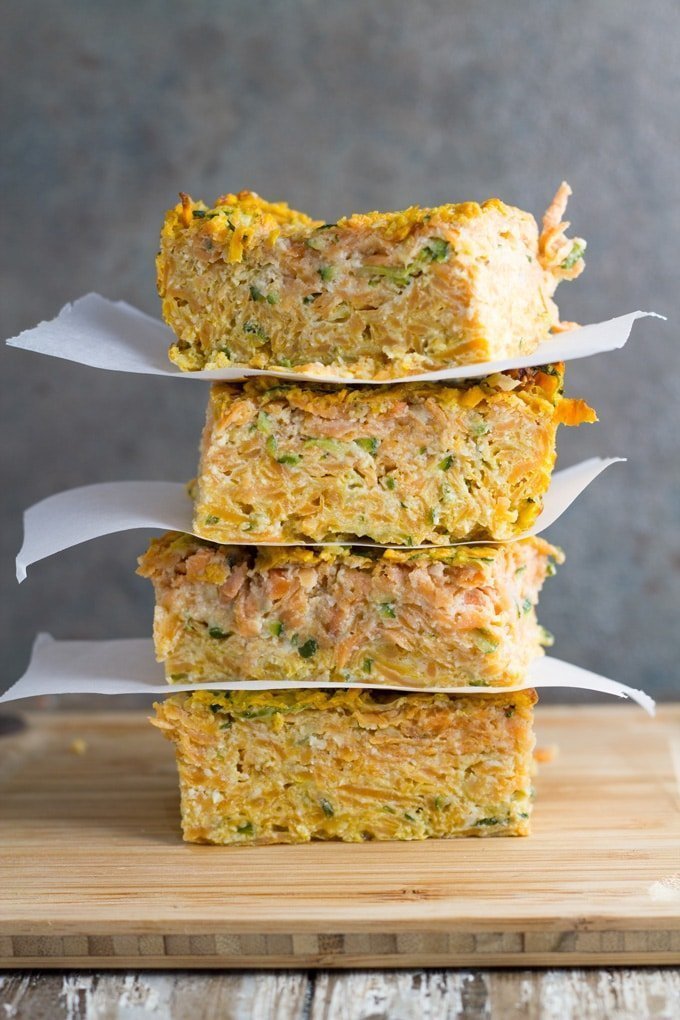 Zucchini & Sweet Potato Slice is one of the earliest recipes that I shared on Becomingness. I decided to change it up a bit and make it without the feta as I (and most of you by the looks of it) prefer dairy free recipes.
So it is now listed as an optional ingredient. I have also included 1/2 teaspoon chili flakes as an optional ingredient, as I found that it makes a nice addition to the slice. But it is totally up to you if you would like to include it or not.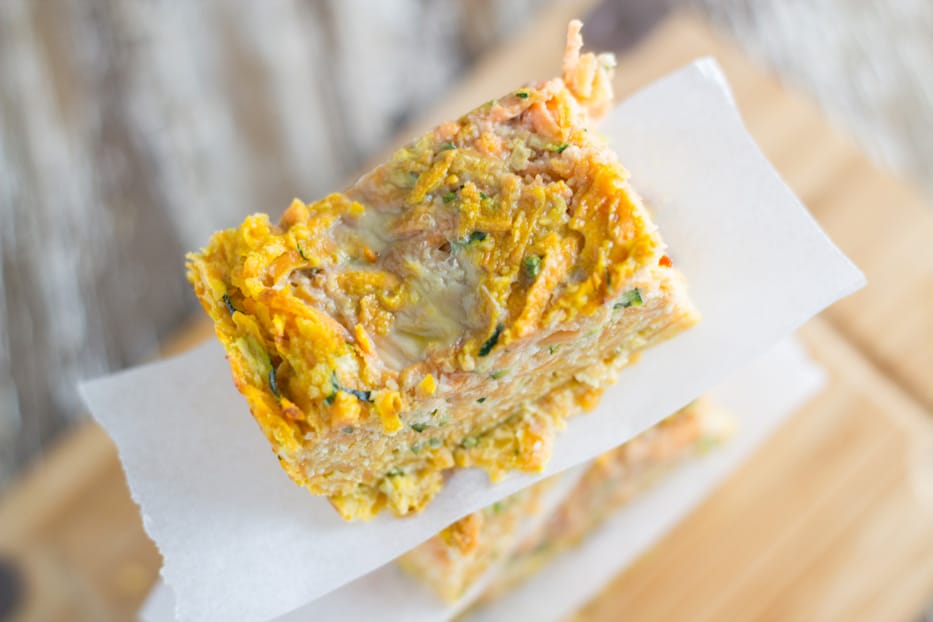 If you are wanting a nut free version, then simply add 1/3 coconut flour (instead of the almond meal) and add an extra egg (so 5 in total).
This savoury slice works well either served hot or cold and makes the perfect work lunch. It would also work well with a salad on the side. Why not try it with my Apple, Avocado, Cranberry & Walnut Salad or Pumpkin, Beetroot & Avocado Salad
Enjoy my new and improved version
Ness xo