Zucchini and walnut loaf! A healthy and seriously yummy zucchini and walnut bread that is also gluten, dairy and refined sugar free.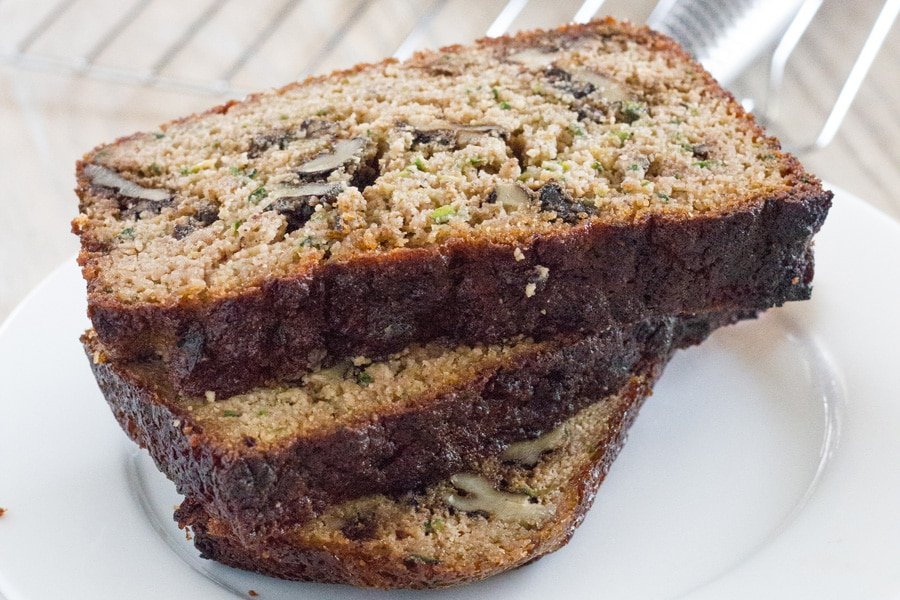 A few months ago, one of my readers asked if I was able to convert a zucchini & walnut loaf recipe into a healthier version, which was gluten, dairy and refined sugar free.
The original bread recipe contained flour, sugar and vegetable oil, which I swapped for almond meal, rice malt syrup and coconut oil respectively.
My first attempt, I merely swapped the ingredients, but I kept the quantities the same, and it did not work out very well.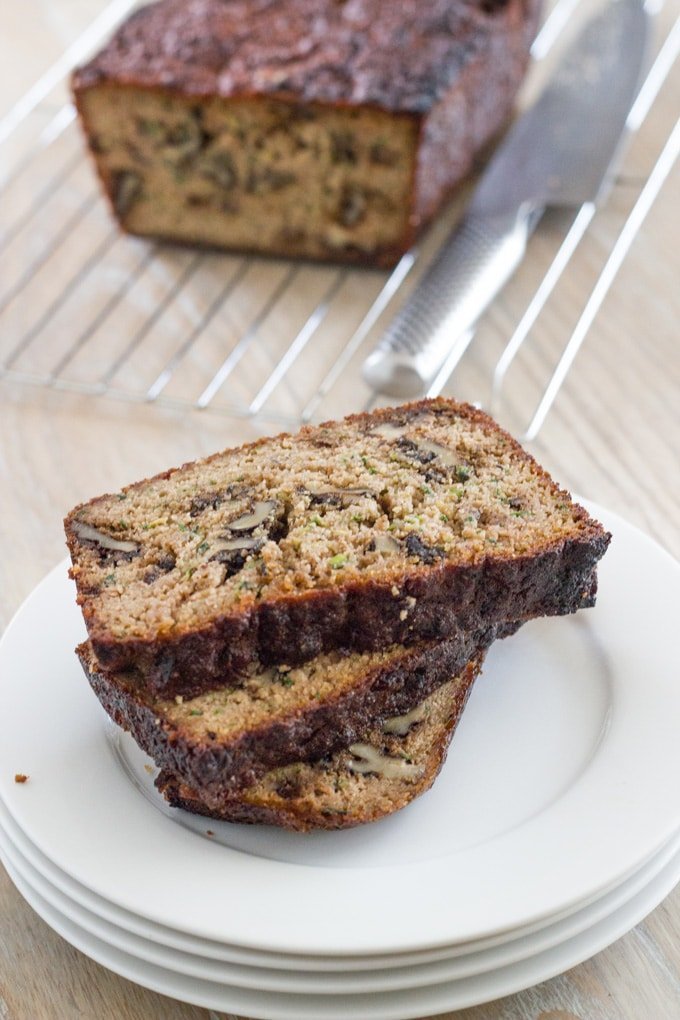 For my second attempt, I made a few changes and I am super happy with the outcome.
I increased the almond meal and decreased the amount of eggs, coconut oil and maple syrup. It turned out beautifully and seriously yummy.
I love making gluten free bread alternatives, like this quinoa and chia seed bread and chocolate banana bread.
Enjoy
Ness xo