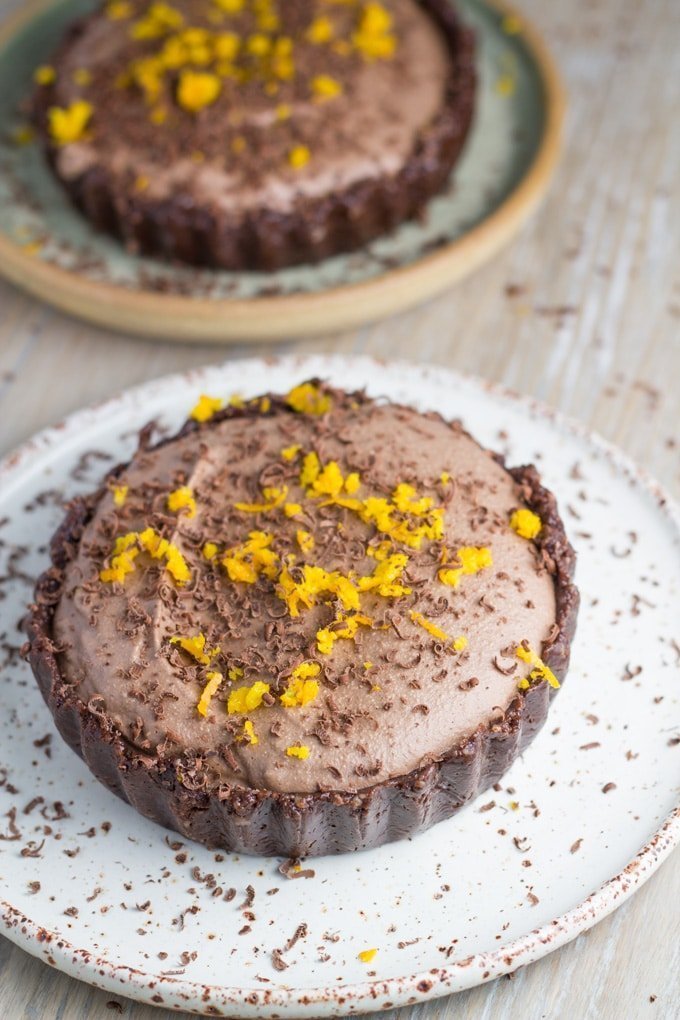 This raw chocolate orange tart is such a yummy dessert!
This dessert is really decadent and it is hard to believe that is made using healthy ingredients.
It is also gluten, dairy and refined sugar free.
What gives the amazing such a beautiful flavour is the use of wild orange essential, plus you get all the amazing health benefits that this essential oil provides, such as uplifting moods and energy levels due to it's high limonene content.
The below recipe caters for food processor and blender owners as well as Thermomix owners.
In addition to that, I also developed a version using standard ingredients as well as using Wild Orange Essential Oil.
Ness xo