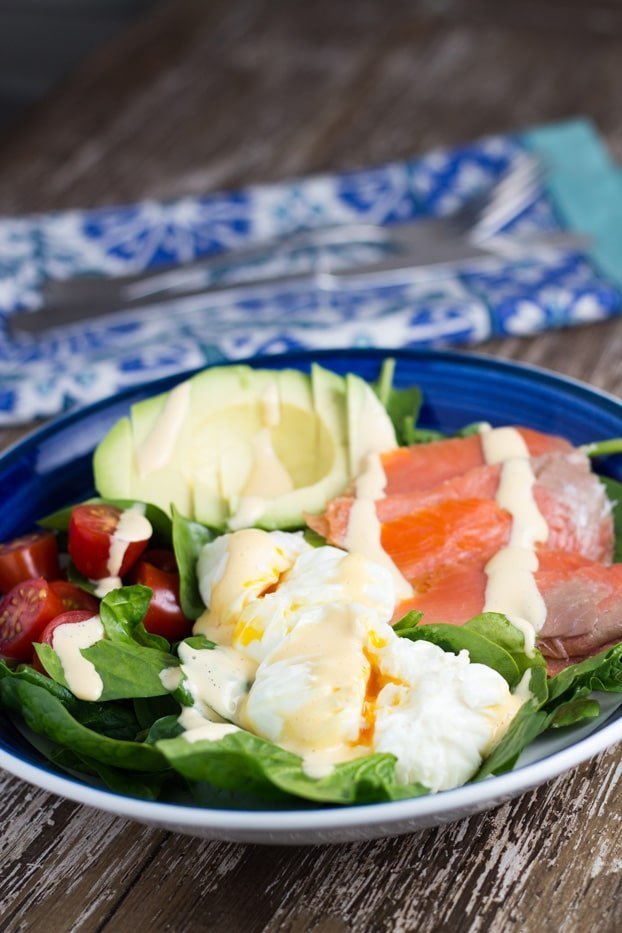 I had my first breakfast salad earlier this year when I had a weekend away with my besties.
I had heard a lot about breakfast salads, but never had gotten around to making one. Don't make the same mistake as me - go make one this week! Let me tell you they are packed full of nutritious ingredients, they taste amazing, and this one is fairly easy to make.
I found an amazing hollandaise recipe over at Paleo Cupboard which is dairy free, and really easy to make - so long as you have a good blender.
I also have found a great way to poach eggs, so I will share that with you also - check the method below.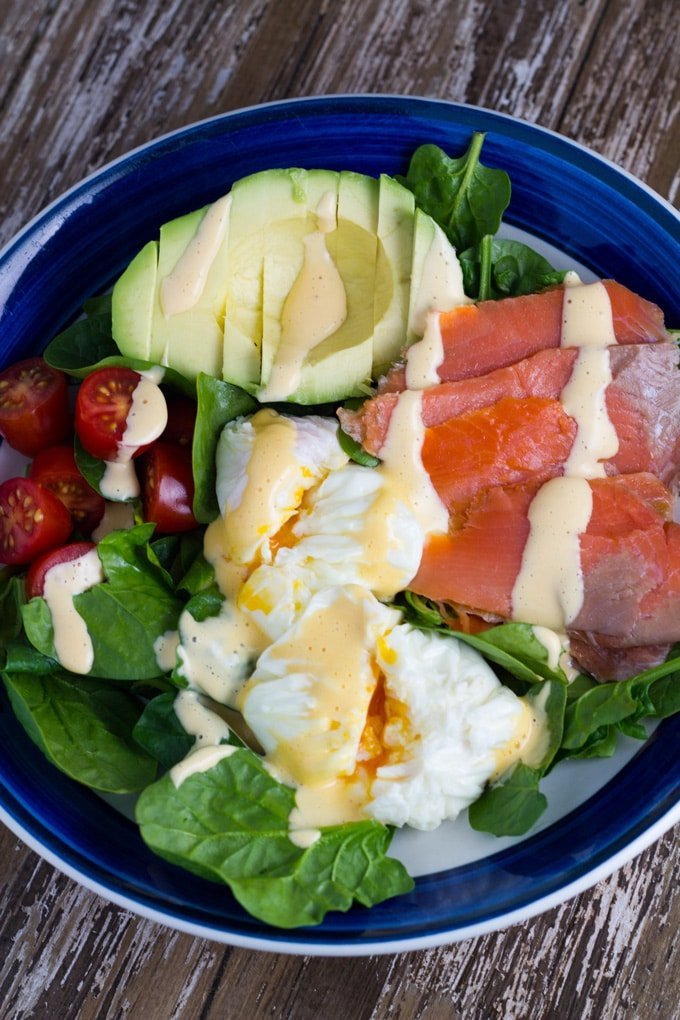 This breakfast salad is also perfect if you are following a Keto lifestyle - you get a running start to your vegetable intake for the day, and getting some great fats in while avoiding all of the refined carbohydrates that often define a western breakfast.
Other awesome Keto breakfasts that I highly recommend to start your day off well include Shakshouka and Super Easy Spinach Scrambled Eggs
Enjoy
Ness xo
Yield: Serves 1
Breakfast Salad
Ingredients
1 - 2 cups baby spinach
50 grams smoked salmon
½ small avocado, sliced
4 - 6 cherry tomatoes, halved
2 poached eggs (check out my favourite method HERE)
Hollandaise Sauce
3 eggs yolks
1 tablespoon lemon juice
½ teaspoon sea salt
⅛ teaspoon paprika
⅛ teaspoon pepper
4 tablespoons coconut oil
Instructions
To make the hollandaise sauce: place the egg yolks, lemon juice, sea salt, paprika and pepper in a blender and mix for 10-15 seconds. Then slowly pour the coconut oil into the blender (make sure it is set to medium or high speed) and continue mixing until the sauce thickens up.
To make the salad: place all the ingredients onto plate or bowl and drizzle with the hollandaise sauce.
Serve and enjoy