This raw mango and passionfruit cheesecake is the perfect summer raw dessert. Made with three amazing ingredients – macadamias, mango and passionfruit…this dessert is simply irresistible.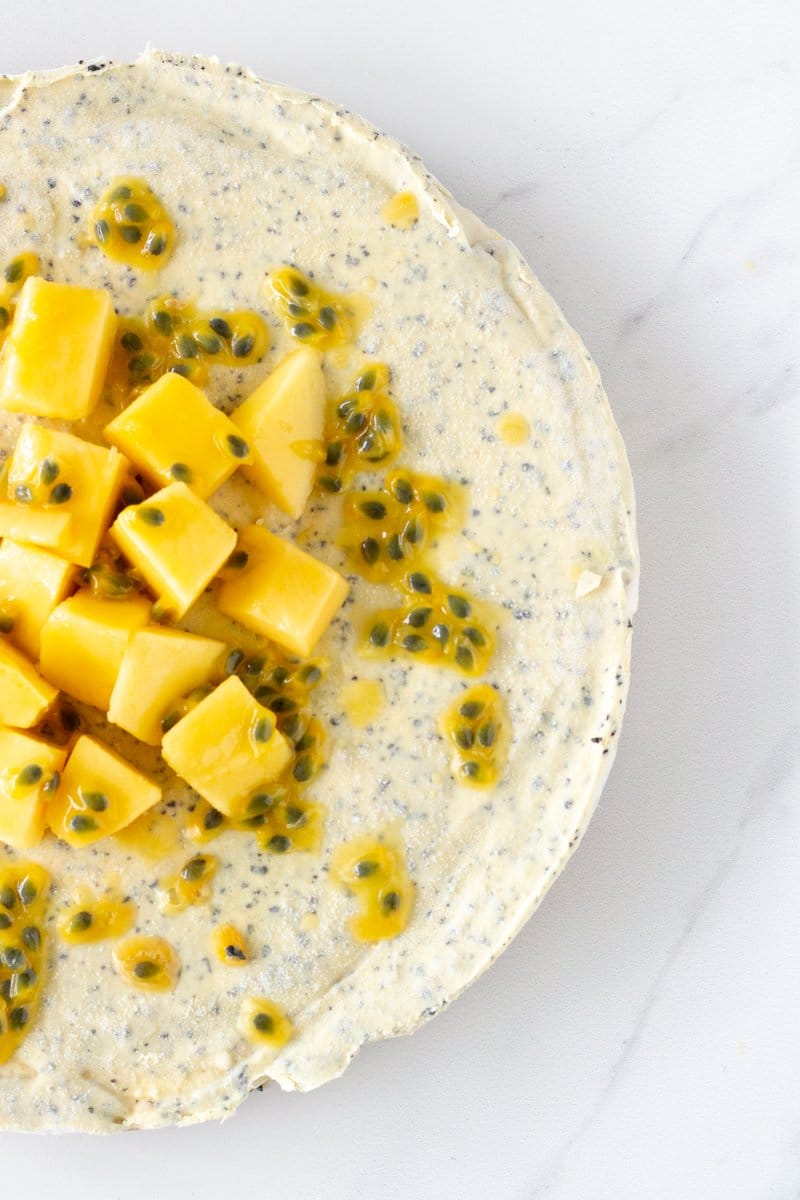 There is nothing better than mangos, passionfruit and macadamias. They are three of my favourite ingredients and are a match made in heaven when paired together to make this raw cheesecake.
Raw desserts have been my favourite desserts for many years now and the best thing is that they are really to make. All you need is a good blender or food processor to make the slice and your freezer to let the dessert set.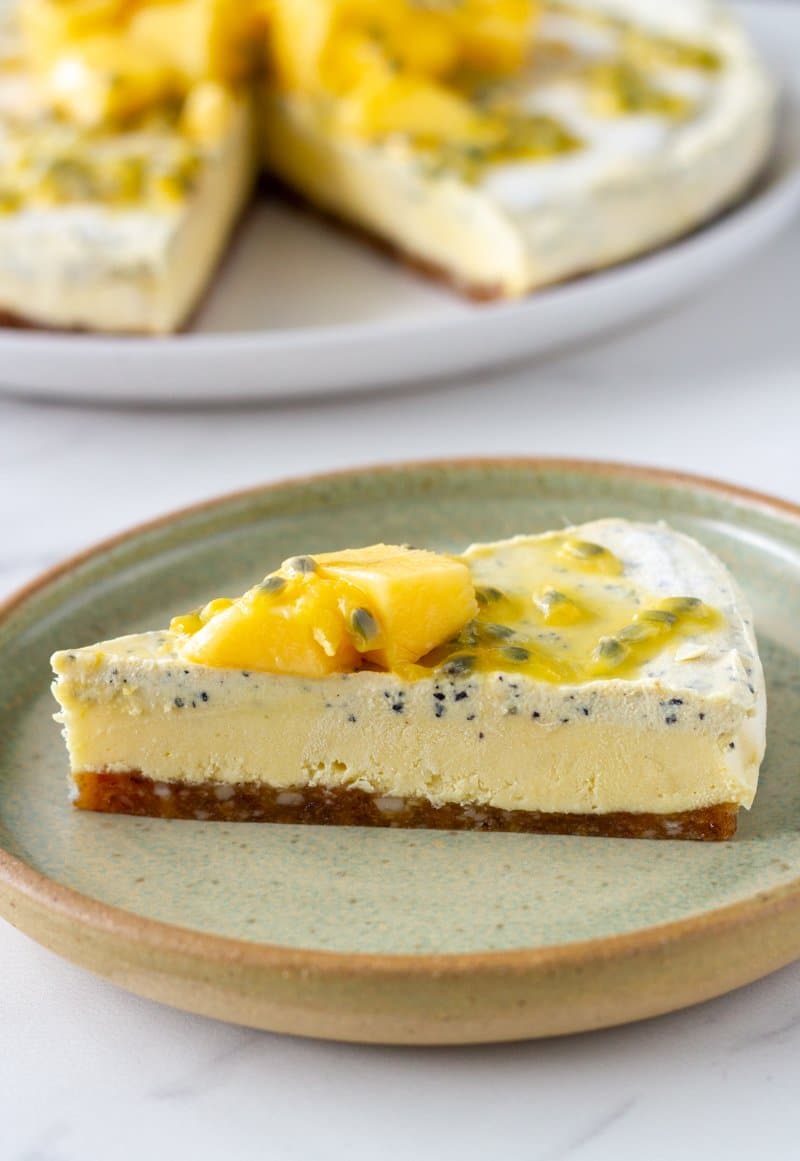 This vegan mango and passionfruit cheesecake is made with three layers:
Base layer
Mango layer
Passionfruit layer
Each layer is really easy to make and all up takes about 10-15 minutes of prep time. You do need to let each layer set in the freezer before adding the next layer.
If you want to pretty up the cheesecake, top with some extra mango and passionfruit when serving to guests.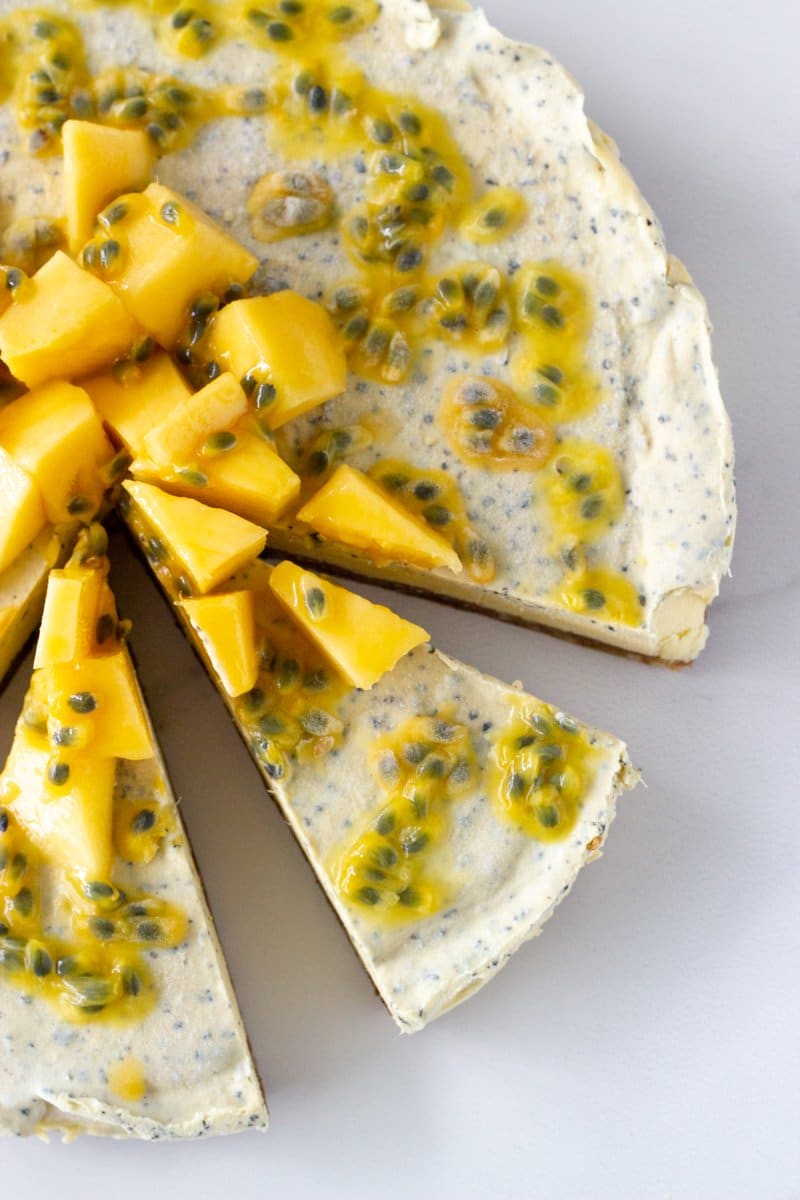 MORE RAW DESSERTS FOR YOU TO TRY