Quinoa & Chia Seed Bread is a tasty gluten free bread that is really easy to make and is made with only 7 ingredients.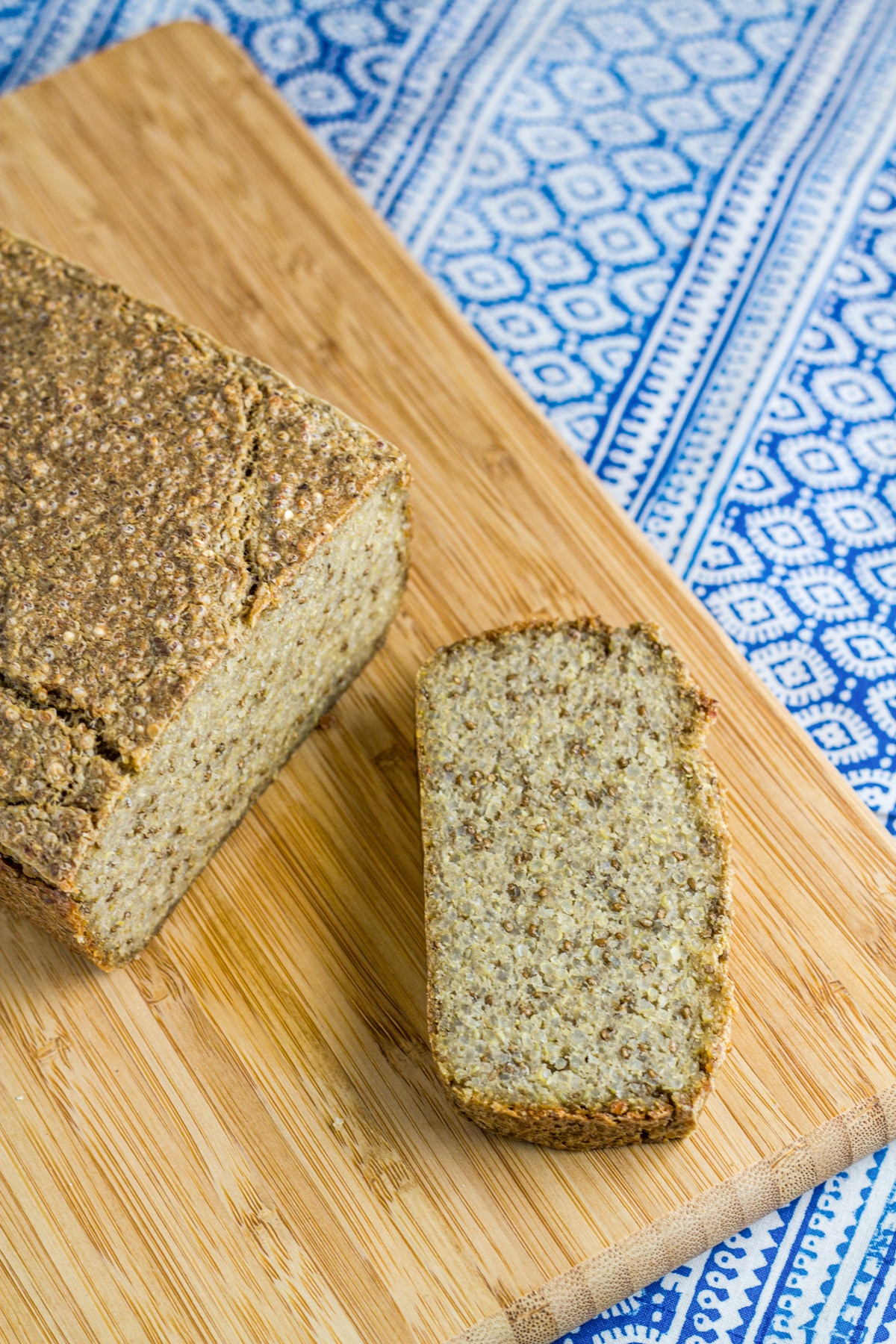 I recently came across Teresa Cutter's recipe for Gluten Free Bread which uses quinoa and chia seeds.
I am always on the look out for gluten free breads, so I decided to try it out.
YUM!!!
It was so tasty and it was also fairly easy to make. Always a win to have bread that does not have any additives and preservatives in it.
INGREDIENTS YOU NEED
Quinoa
Chia seeds
Olive oil
Baking soda
Sea salt
Lemon
RECIPES NOTES
With this recipe you have to soak the quinoa and chia seeds (in seperate bowls) overnight.
The next day, drain all the water from the quinoa and then process in a blender (or food processor) with the chia seeds and the other ingredients until you get a batter like consistency.
Then pour into a lined loaf tin and bake for approximately 90 minutes and let cool for at least 30 minutes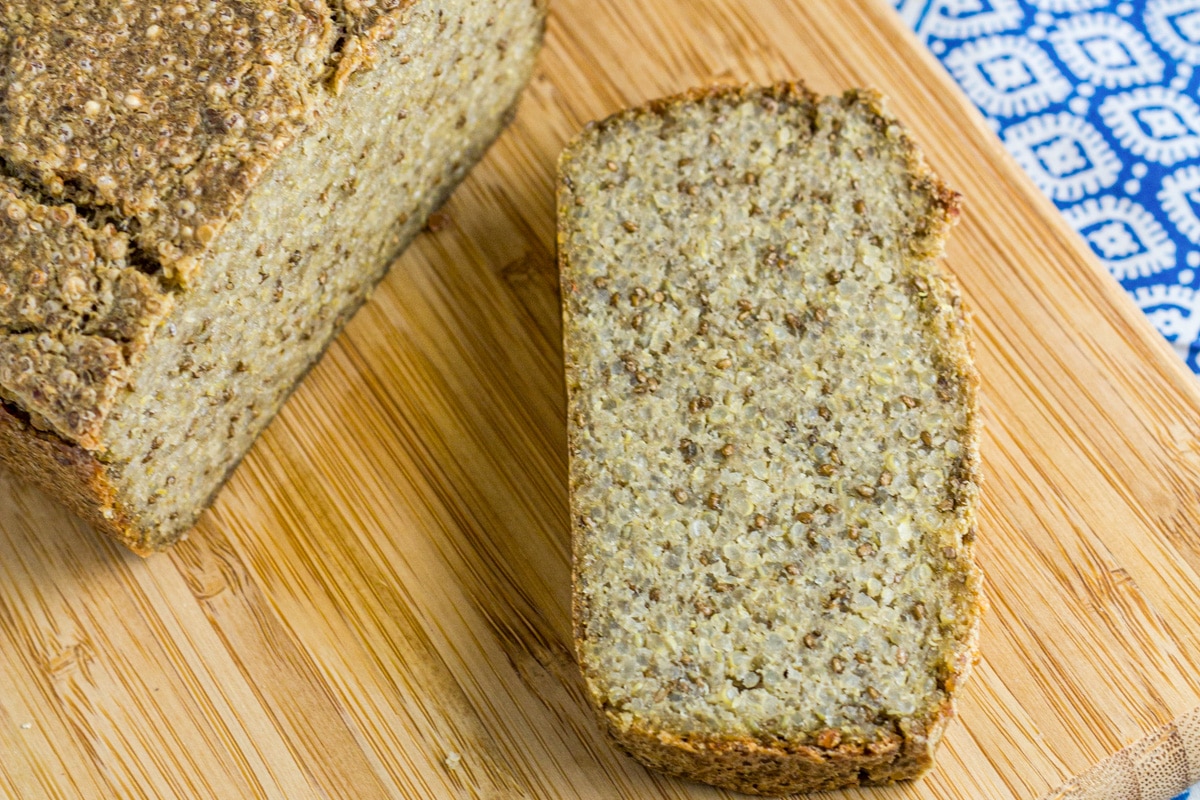 More Baked Recipes
Flourless Almond and Lemon Cake
Chocolate Macadamia Fudge Brownies
---
Want More? Subscribe to my newsletter or follow me on Facebook, Pinterest or Instagram for all my latest recipes and updates.