Ferrero Rocher Cups. The healthier version of the popular treat & they are dairy free and refined sugar free.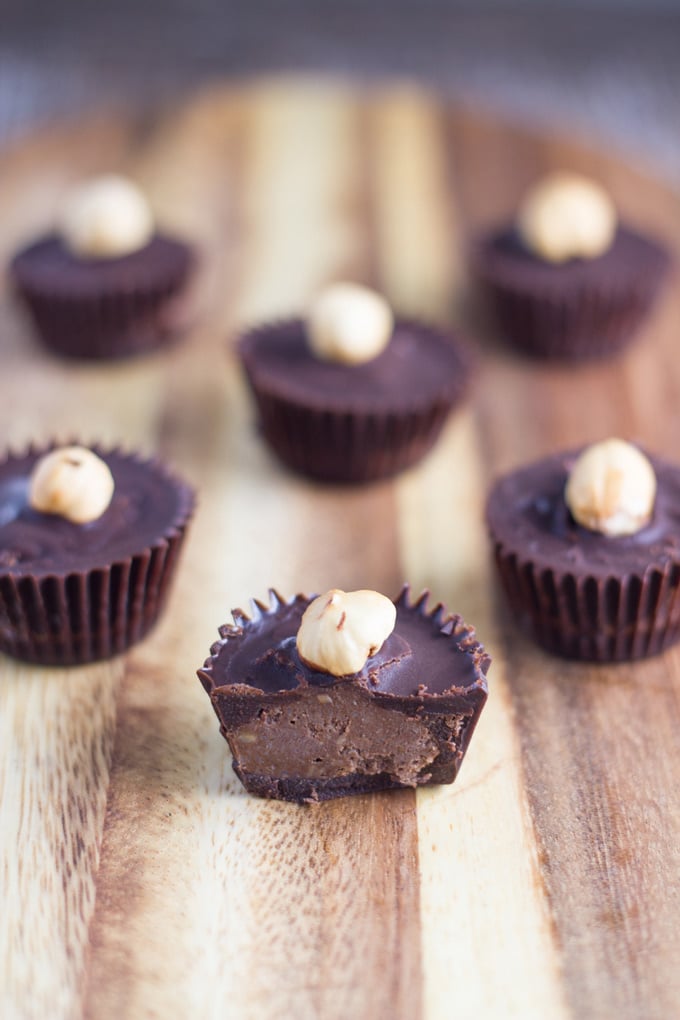 Ferrero Rocher is my all time favourite store-bought chocolate!
I am pretty sure that it is (or was) most peoples' favourite. I used to love getting a box of these at Christmas time. But that is a thing of the past these days and I have to say that I did miss them..... well not anymore!
My Ferrero Rocher Cups are dairy and refined sugar free and are fairly easy to make.
The fiddliest part of the recipe, would have to be taking the skins off the roasted hazelnuts. Other than that, it is nice and easy.
These will definitely impress your family and friends.
One tip though!! They won't last long after you make them.