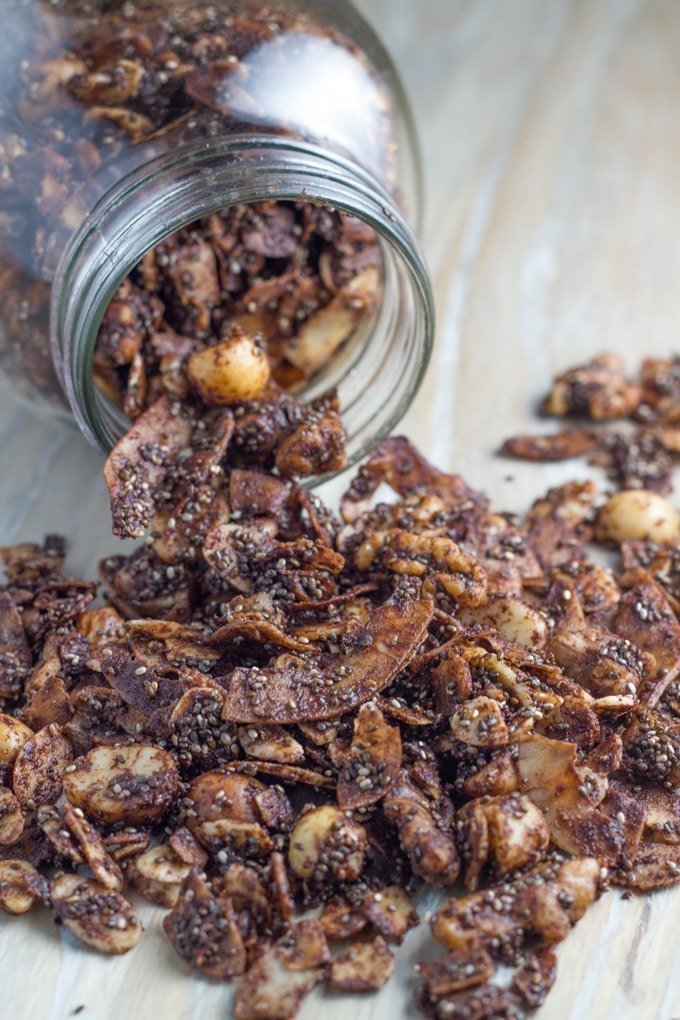 My Chocolate Granola is gluten, dairy and refined sugar free and is suitable for both paleo and vegan lifestyles.
It is really easy to make (like most of my recipes are) and you can purchase all of the ingredients from most major supermarkets.
What I really love about Granola is that you can have it for breakfast or as a snack If you have it for breakfast, just add your favourite milk. Mine is almond milk!
I hope you enjoy my latest recipe.
Ness xo