Basic Italian Tomato Sauce - this is my family recipe which has been passed down from generation to generation. It is made with 4 simple ingredients - diced tomatoes, tomato paste, garlic and olive oil.
You can serve it with pasta, rice, quinoa, cauliflower rice, zucchini noodles, use it as a pizza base or serve with sweet potato fries or corn chips. It really is that versatile.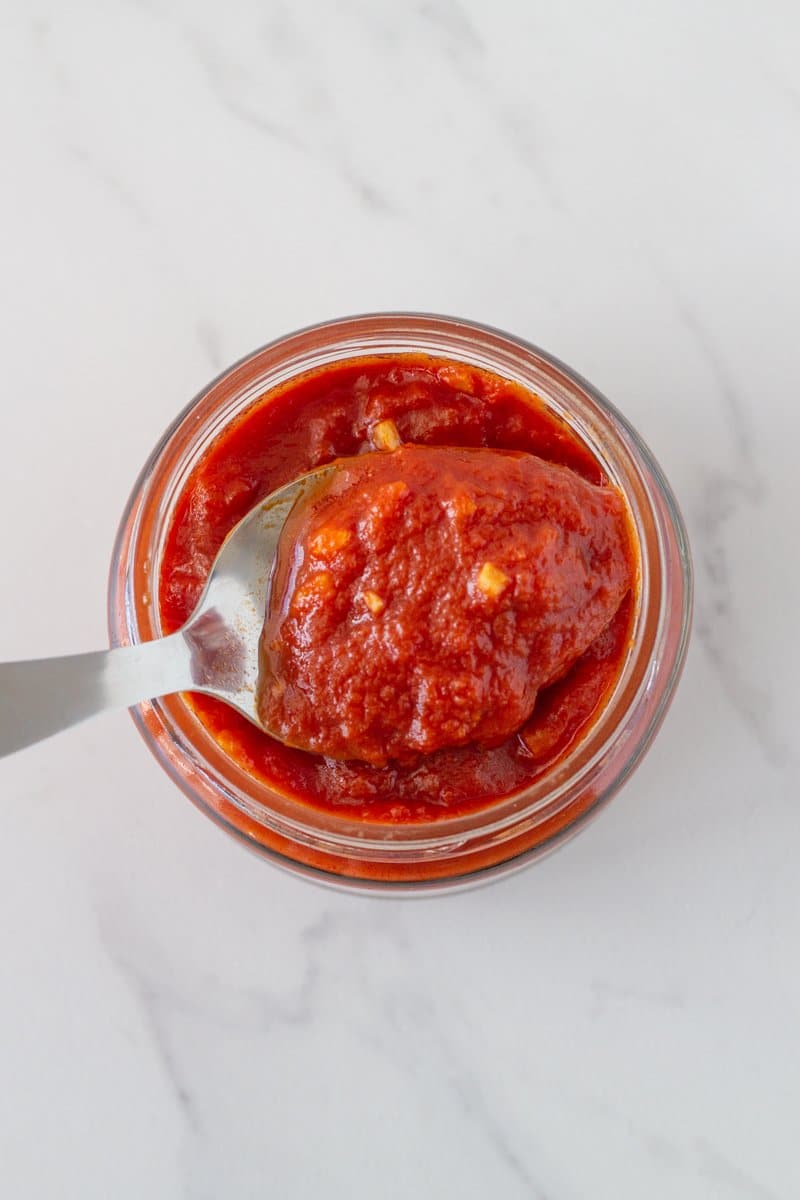 This is my go-to pasta sauce and it is amazing!
It is a family favourite which has been passed down from generation to generation. This is my version which is slightly modified from my mumma's version and I have been making it for decades
My mum's version does not include the tomato paste, however I personally believe that the tomato paste improves the flavour of the sauce and also thickens it slightly. Make sure you add it to the garlic, before you add the tinned tomatoes, to really get the best out of it. It will caramalize the sauce and really give it a beautiful flavour.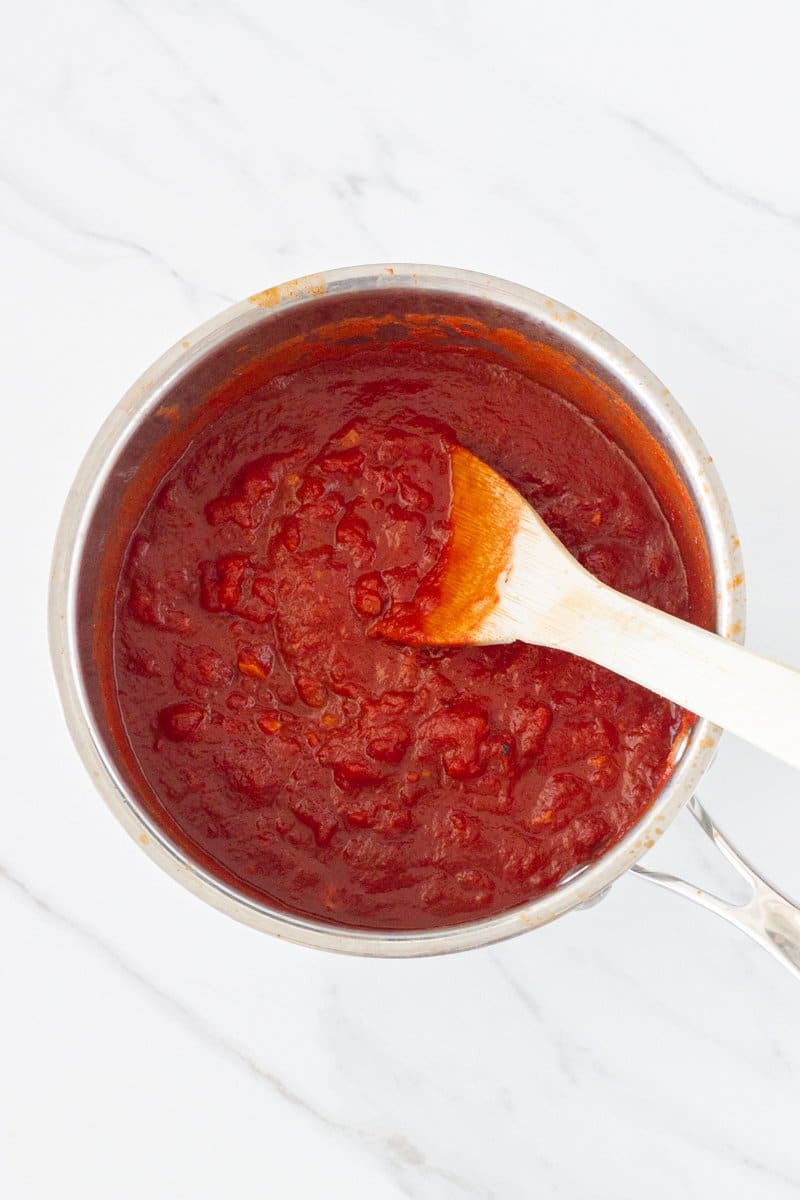 FOUR MAIN INGREDIENTS YOU NEED
Diced tomatoes
Tomato paste
Garlic
Olive oil
Plus you need salt and pepper to season. But everyone has those two ingredients in their pantry right!!
CHOOSING THE RIGHT TINNED TOMATOES
Over the years I have worked out that not all tin tomato brands are created equally. Some are very watery and will not make a good sauce. Also some have additives and preservatives added.
The brands that I use and recommend are Annalisa and Mutti. There may be other brands, but I have not come across them yet.
The Aldi Organic Italian Diced Tomatoes might look like a good option due to being organic. However, they contain the additive Acidity Regulator (330) which is fine for most people, however for some may cause stomach ailments, eczema, hives and other skin irritations. So just be careful with that one and look out for any symptoms.
It does make a nice sauce though!
USING PASSATA
I use passata quite a lot of instead of the tinned tomatoes. The reason for that is because my children have preferred a smoother sauce consistency. But lately, they are loving having my pasta sauce that uses diced tomatoes.
If you do use passata, you only need to cook it for 10-15 minutes instead of 30-40 minutes as their are no tomato chunks to break down.
I recommend finding an organic one if possible.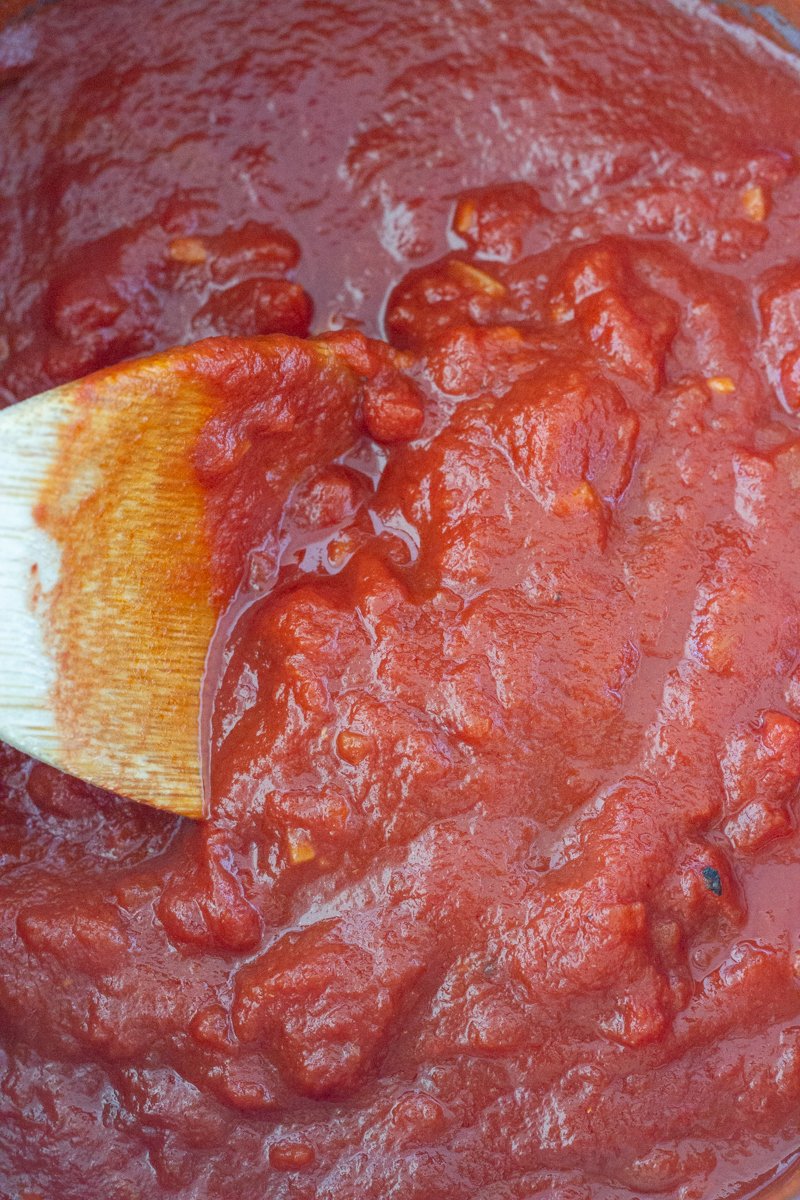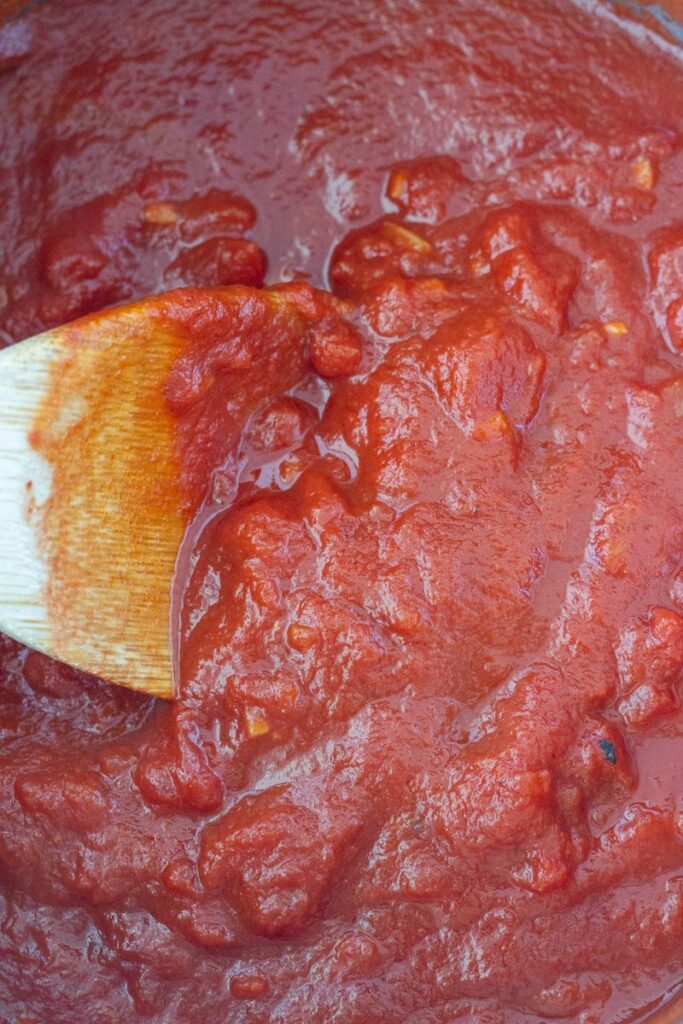 OPTIONS TO CHANGE UP THE FLAVOUR
I love keeping this Italian pasta sauce really simple, however I do change up the flavour from time to time. Here are some suggestions:
Olives
Olives give the sauce a really nice flavour.
I like to use Kalamata olives. Add the olives to the garlic, just before you add the tomato paste. I recommend stirring through the garlic for 30 seconds before adding the tomato paste.
Tuna
Add tinned tuna (make sure you drain the liquid first) in the last 5 minutes of cooking. The amount of tuna depends on how much you are wanting to eat. You can add a small, medium or large tin, depending on your preference.
Chili
Add either chili flakes or fresh chilli at the same time you add the garlic. The amount to add depends on how hot you like your food.
Herbs
Herbs can really change the flavour of the tomato sauce.
Add either fresh or dry parsley or basil when you add the tinned tomatoes.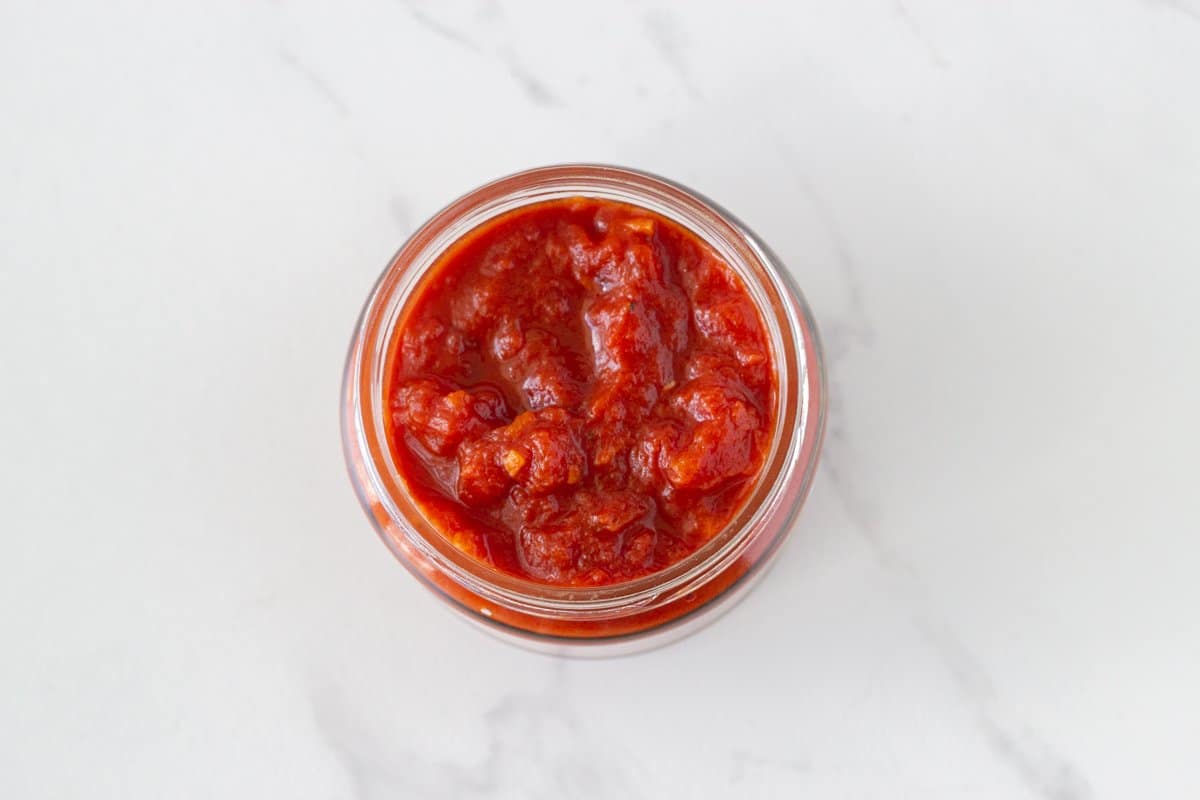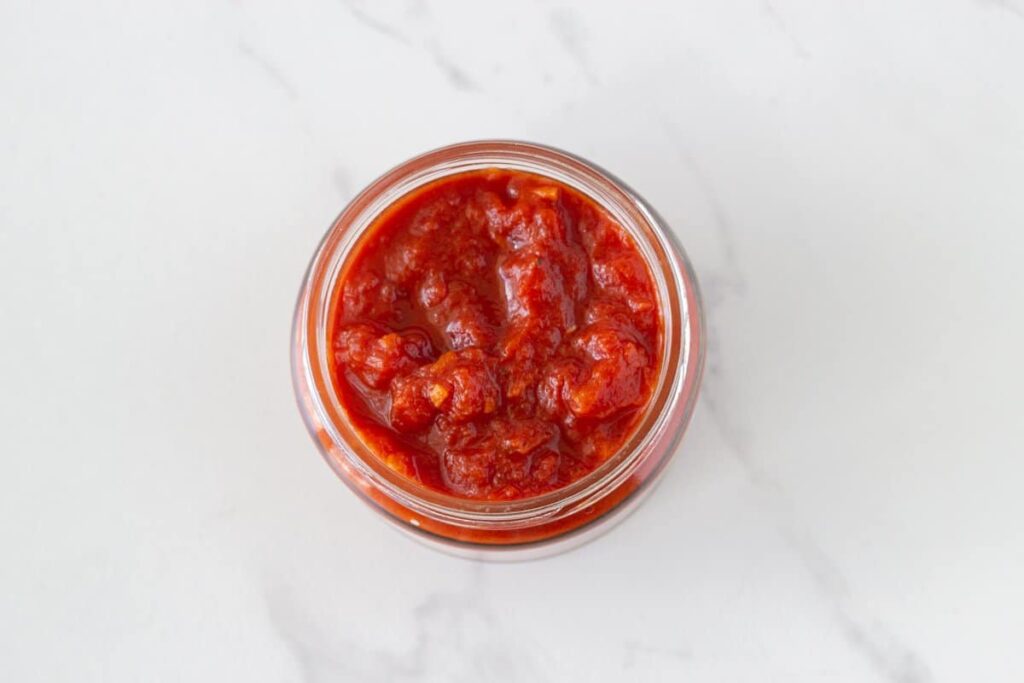 HOW TO SERVE
This Italian tomato sauce is so versatile and can be served with just about anything.
You can serve it with pasta (obviously), rice, quinoa, cauliflower rice and zucchini noodles. It also go well as pizza sauce. But the thicker the sauce the better it will work on a pizza.
I also recommend topping your nachos or sweet potato fries with this sauce, before you add the guacamole.
It seriously works really well.
---
RECIPES THAT CAN BENEFIT FROM THIS ITALIAN TOMATO SAUCE
Zucchini Pasta with Tuna and Tomato Sauce