Loaded Sweet Potato Fries. Guaranteed to be a regular feature in your household. It is a low cost meal which is super easy to prepare and it tastes absolutely amazing.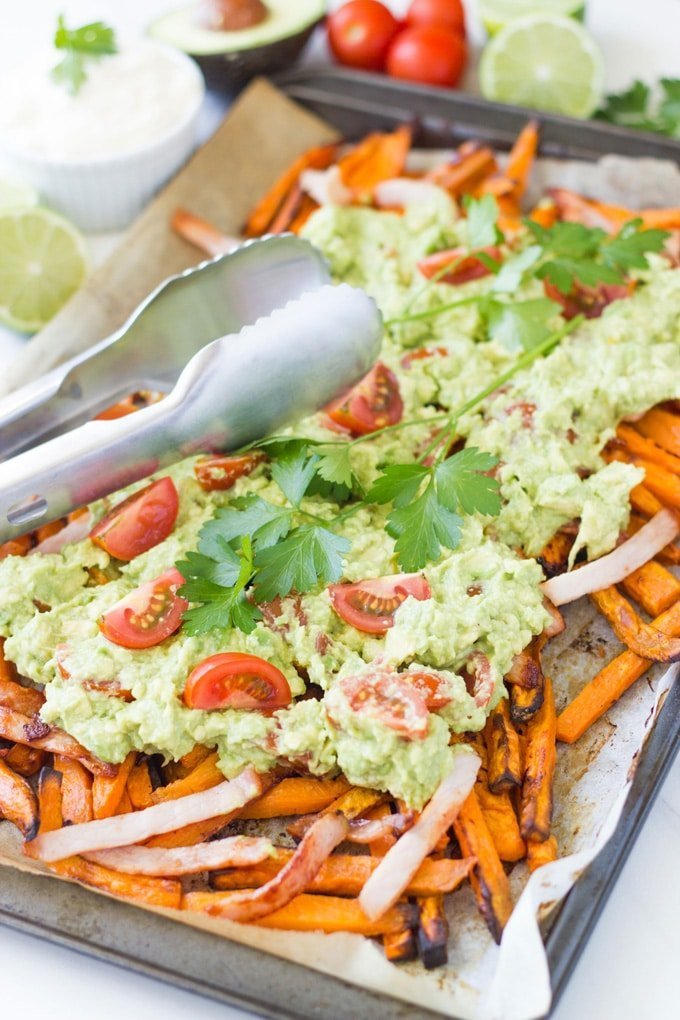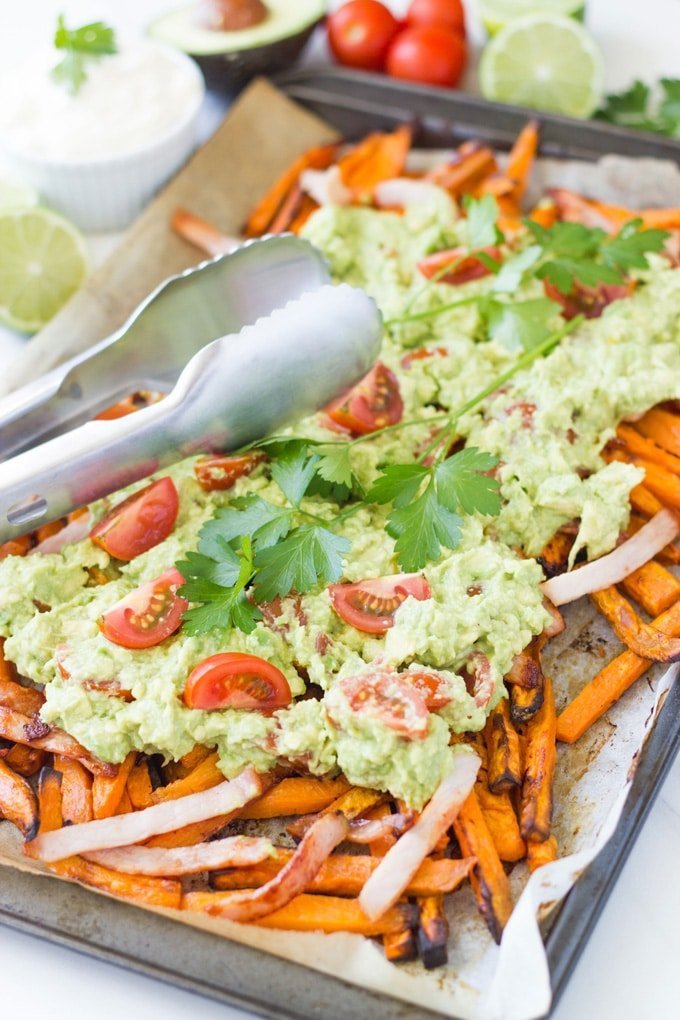 One afternoon, I looked in the refrigerator to see what I could make for dinner.
There wasn't much!
All I had were some sweet potato, avocado, bacon and tomatoes. Oh and one egg!!
Well I knew that I could make my garlic butter sweet potato fries as they have always been a winner and I decided to make a simple guacamole to go with the fries, for something a bit different.
While the fries were cooking, I thought about adding some bacon and mayonnaise to go with the fries and gaucamole.
So my version of Loaded Sweet Potato Fries was born!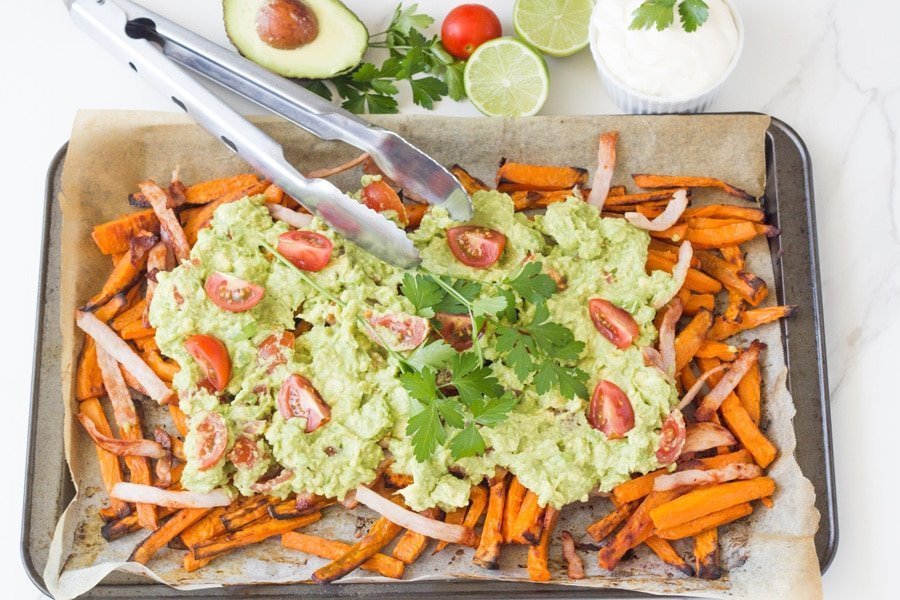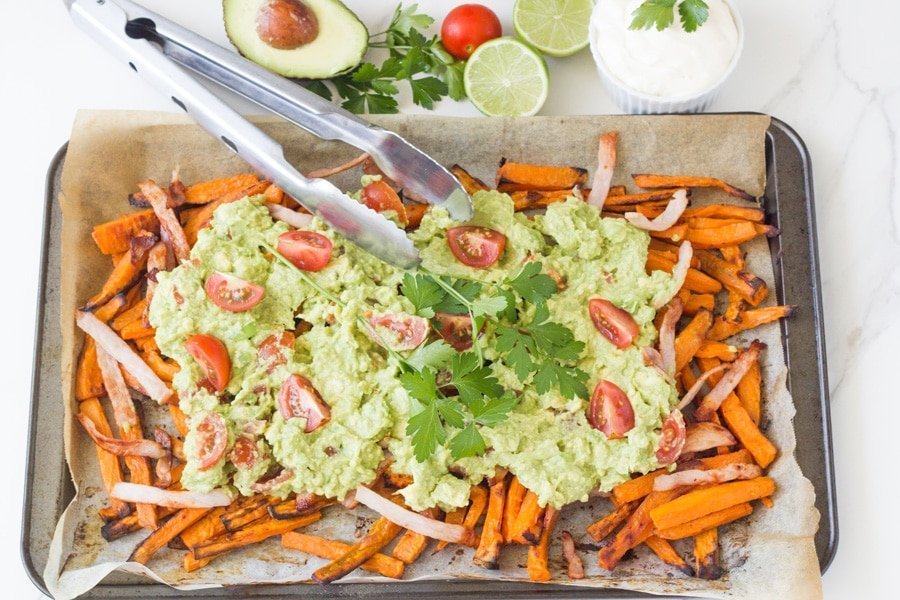 This dish has become a regular feature in my household because it is so easy to prepare and it tastes absolutely amazing. I cannot wait for you to try and let me know what you think!
If you are vegetarian or vegan, you can simply omit the bacon and mayonnaise. You could also add some garlic aioli instead.
I hope you enjoy my loaded sweet potato fries recipe!
Ness xo
PIN FOR LATER