These Loaded Sweet Potato Fries are guaranteed to be a regular meal in your household. It is a low cost meal which is super easy to prepare and it tastes so good!!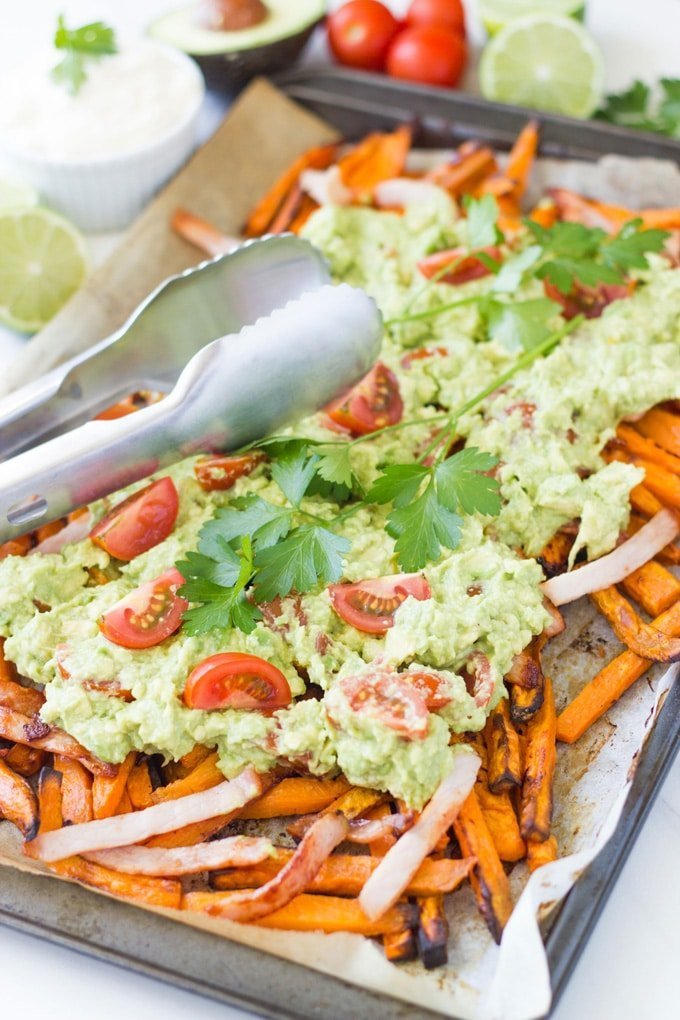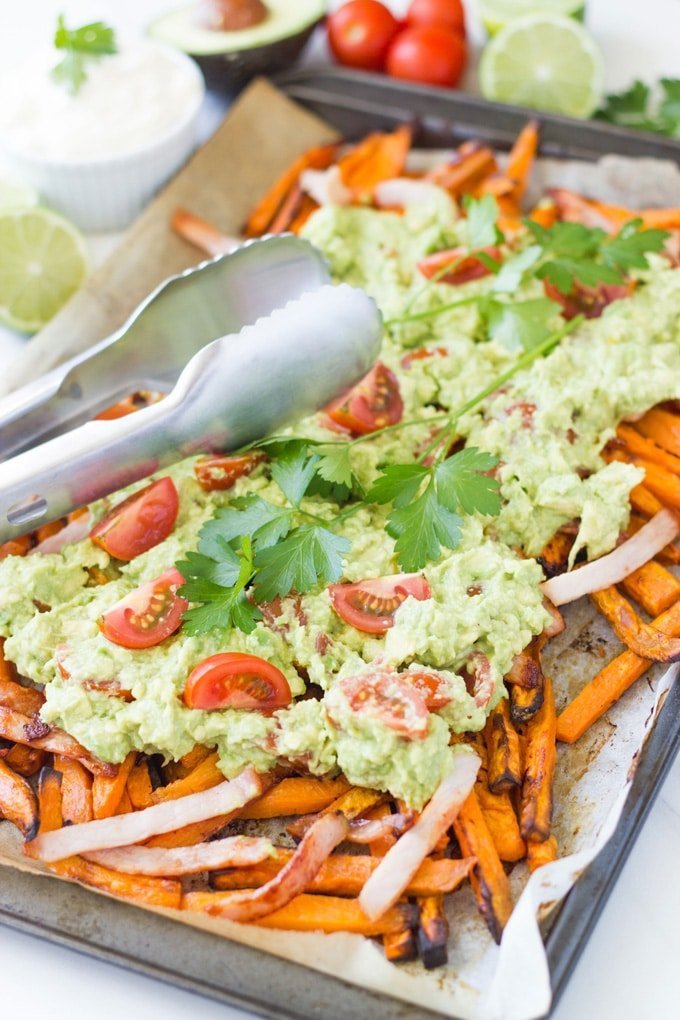 One afternoon, I looked in the refrigerator to see what I could make for dinner.
There wasn't much!
All I had were some sweet potato, avocado, bacon and tomatoes. Oh and one egg!!
Well I knew that I could make my garlic butter sweet potato fries as they have always been a winner , so I decided to jazz them up a bit and make loaded sweet potato fries.
HOW TO MAKE LOADED SWEET POTATO FRIES
First you need to prepare the sweet potato fries and put them in the oven to bake.
While the fries are cooking in the oven, cook up the bacon, prepare the guacamole and make the mayonnaise.
Once you are finished preparing everything and the sweet potato fries are ready, you then need to load up your bowl.
I like to place the fries at the bottom of my bowl (or plate), followed by the bacon, then I spoon the guacamole and the mayonnaise over the top.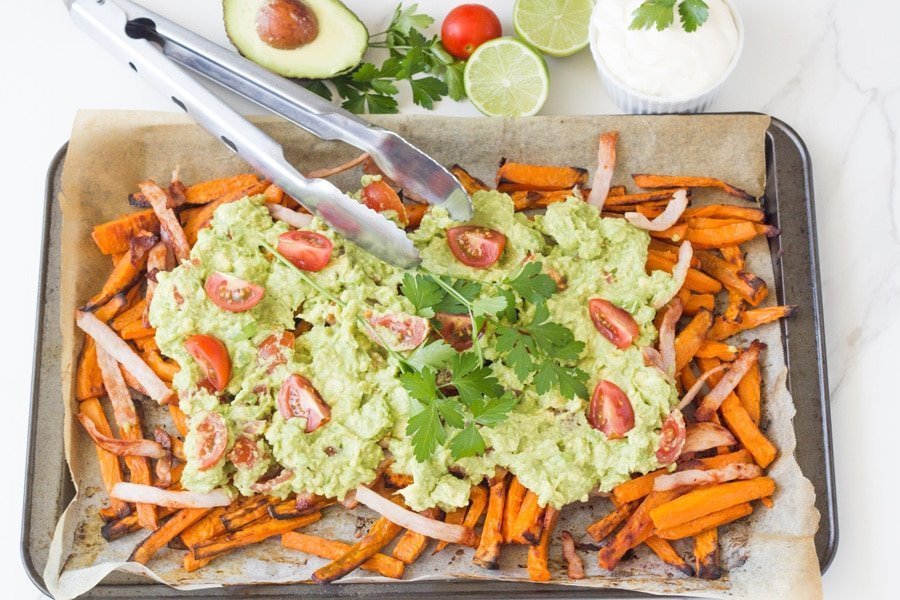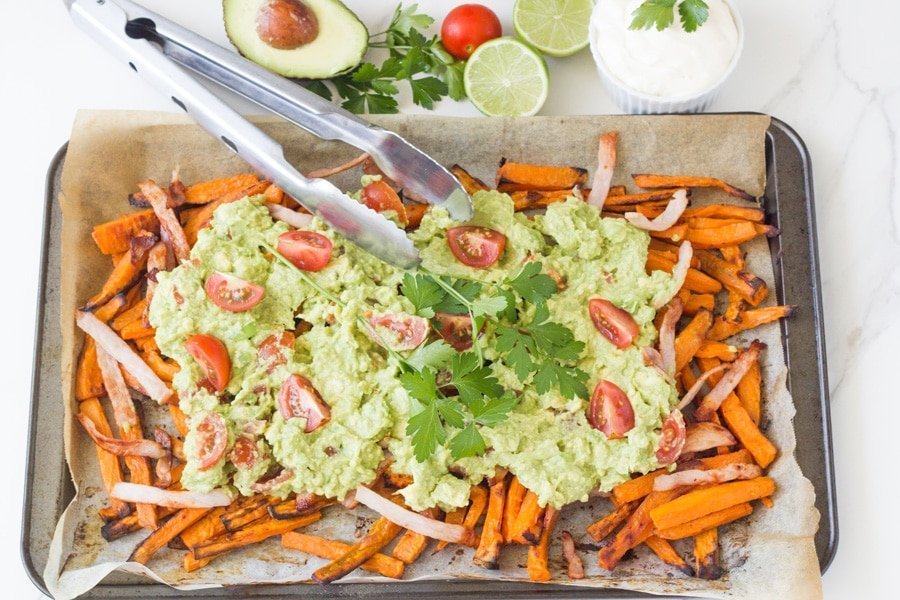 These loaded sweet potato fries has become a regular feature in my household because they are so easy to prepare and it taste amazing.
VEGAN AND VEGETARIAN OPTION
If you are vegetarian or vegan, you can simply omit the bacon and mayonnaise. You could also add some garlic aioli instead.
MORE EASY TO MAKE DINNER RECIPES
Zucchini & Sweet Potato Fritters