One tray oven baked chicken and vegetables is your weekly go-to roast chicken dish. This easy to make one pan dinner is made with a delicious marinade and easy to prep vegetables.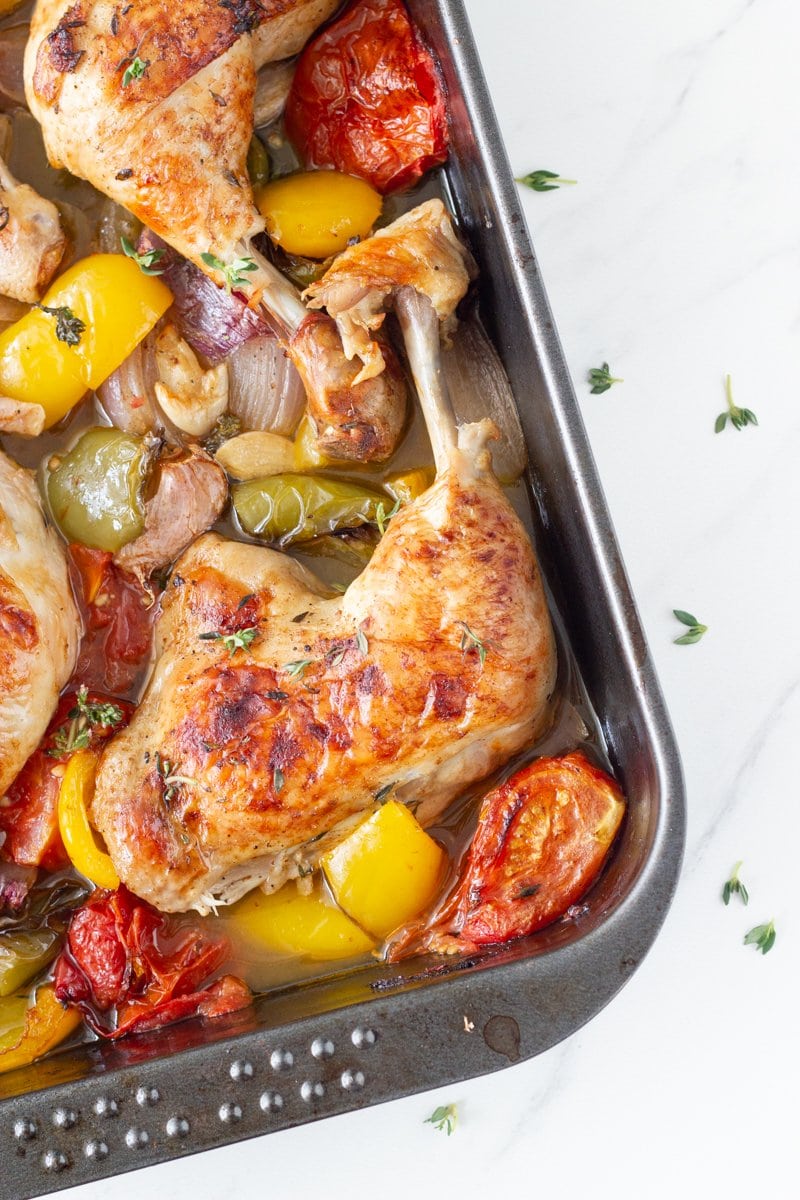 I am all for easy to make dinners that involve minimal prep time.
Just like this baked chicken and vegetable meal that I adapted from Jamie Oliver's chicken tray baked recipe.
The flavours from the simple marinade are super delicious and the skin has a really nice crunch to it. It really is a truly amazing dinner that you can have during the week or even when hosting a dinner party.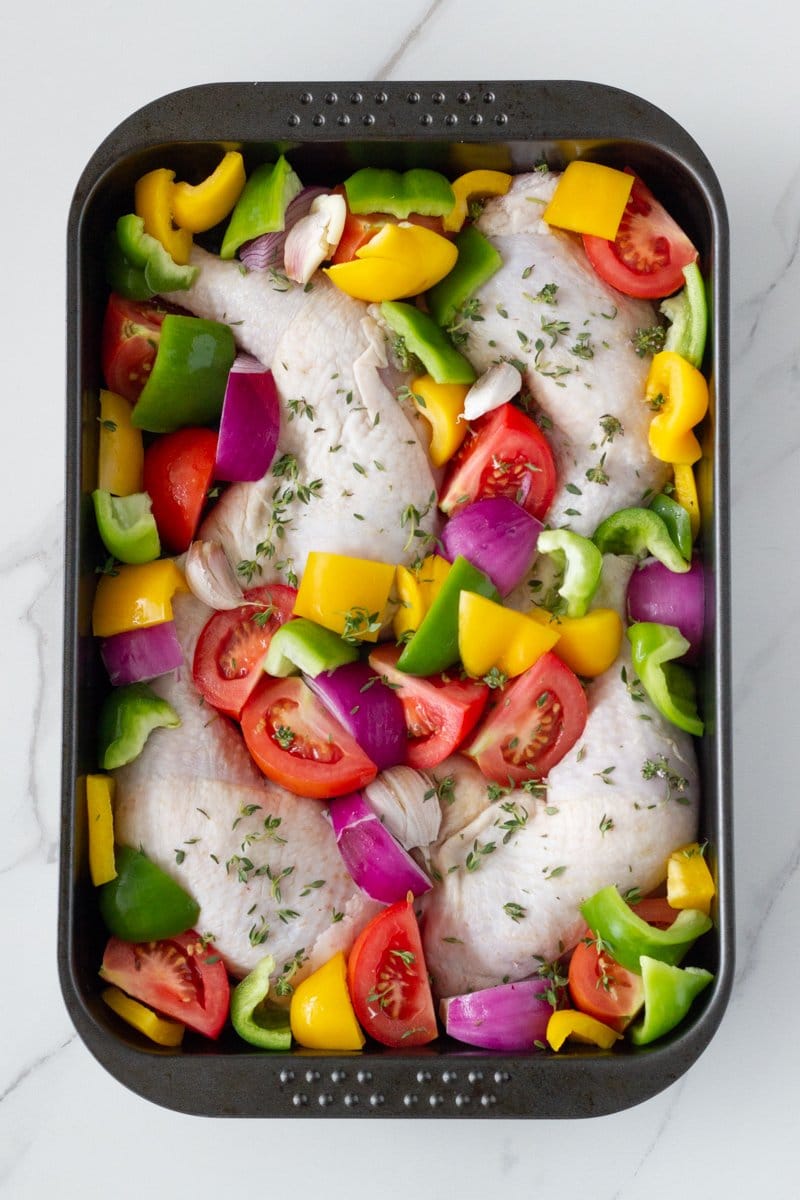 HOW TO MAKE THIS TRAY BAKED CHICKEN AND VEGETABLE RECIPE
This recipe does not need much explanation on how to make it. It really is easy as and takes only a few steps.
Pre-heat the oven.
Chop up your vegetables
Place the vegetables and chicken in a large baking tray
Add the liquids and seasonings and mix through the vegetables and chicken.
Place in the oven to cook for 1 hour.
Super easy right!!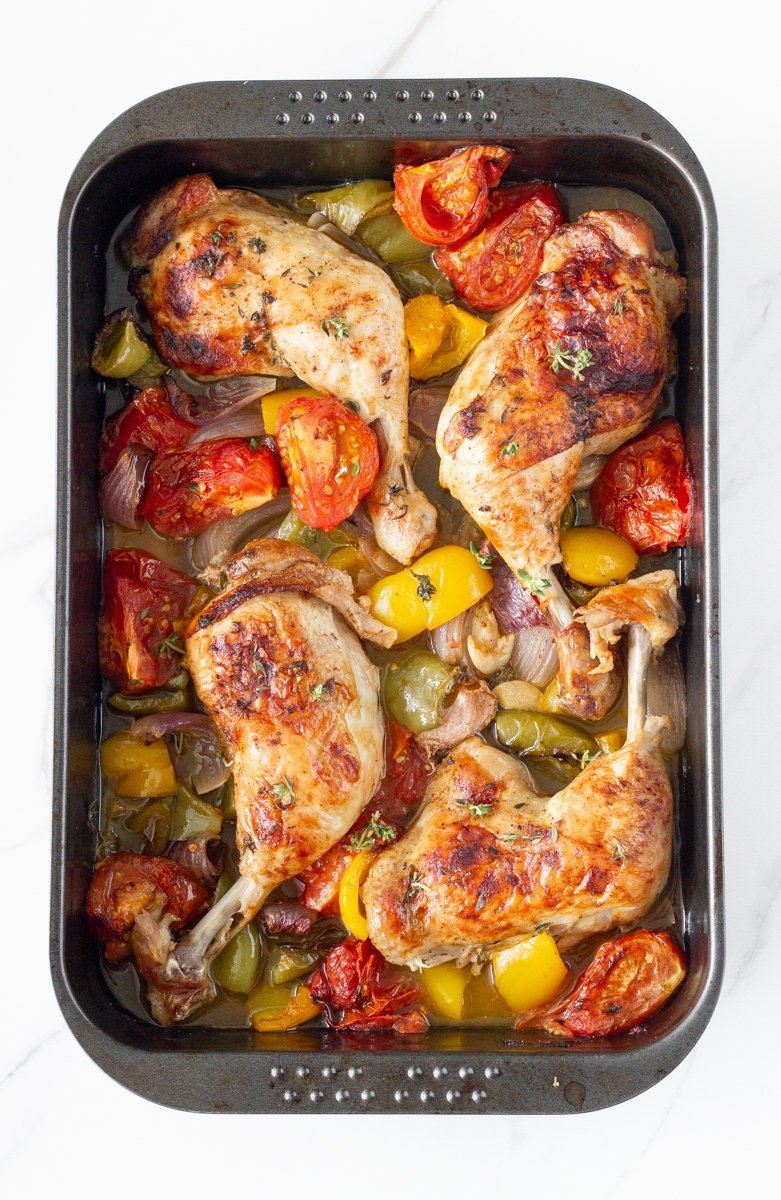 This roast chicken and vegetables meals goes really well with garlic butter sweet potato fries or even pumpkin, beetroot and avocado salad.
You can even save some for leftovers, just make sure you properly cover it.
I recommend storing chicken in the refrigerator for up to 3-4 days or in the freezer (when properly sealed) for up to 4 months.
Enjoy
Ness x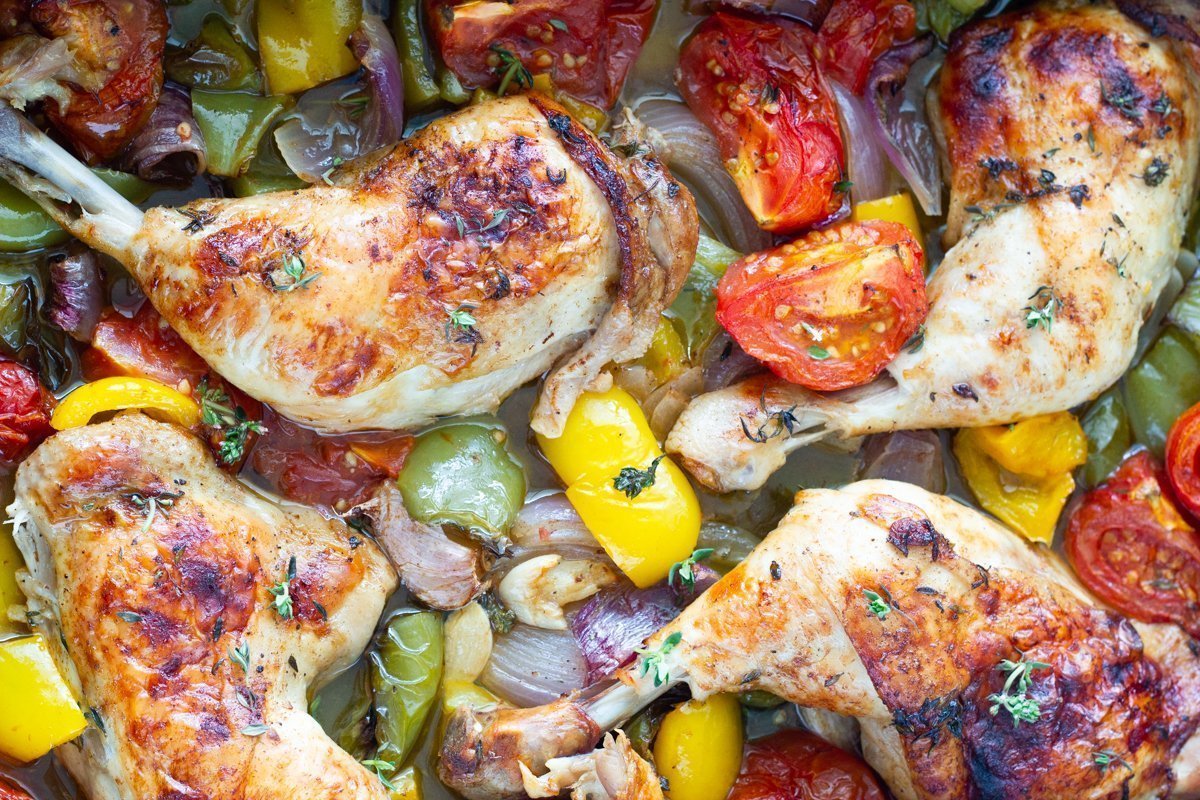 MORE EASY TO MAKE DINNER RECIPES
Zucchini Pasta with Tuna and Tomato Sauce