Chocolate and caramel combine to make these amazing healthy chocolate caramels. Best of all they are gluten, dairy and refined sugar free.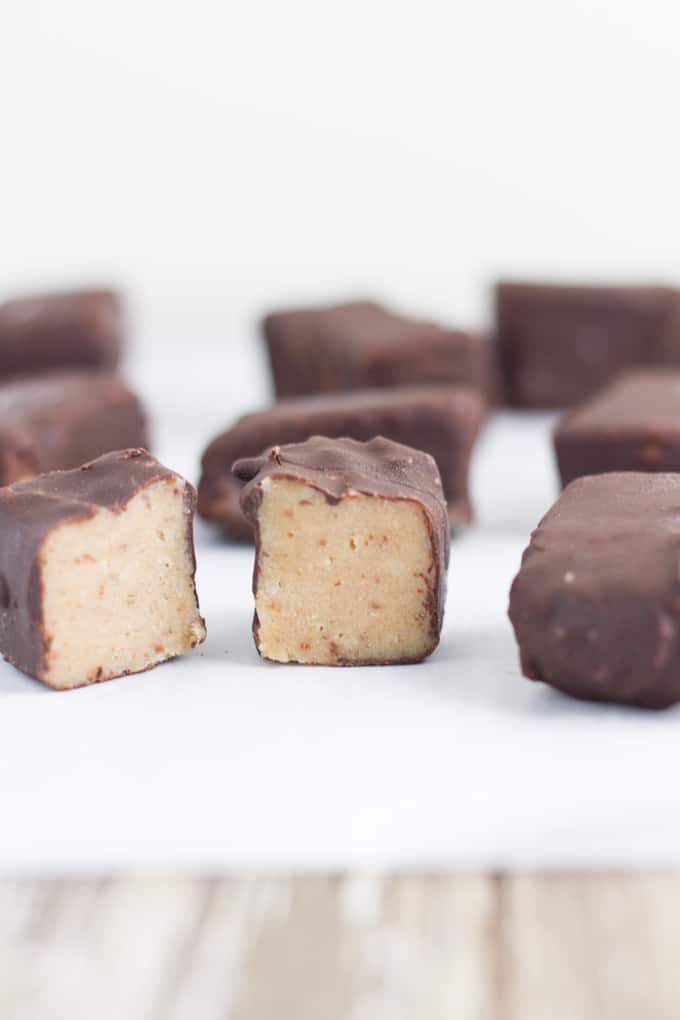 After making my Raw Bounty Bites, I decided that I had to make more healthier versions of my favourite chocolates.
One of my absolute favourites as a child was Chocolate Caramels, so it was only fitting that it was the next recipe that I attempted was a healthier version.
All I can say is WOW!
These healthy chocolate caramels are seriously yummy and I cannot wait to make them again.
They tick all the boxes too as they are gluten free, dairy free, refined sugar free, vegan and paleo friendly.
MORE HEALTHY CHOCOLATE & CARAMEL RECIPES YOU CAN MAKE
Raw Chocolate Caramel Macadamia Truffles