Mushroom and spinach quinoa risotto - an easy to make, delicious gluten & dairy free risotto that is loaded with mushrooms and spinach.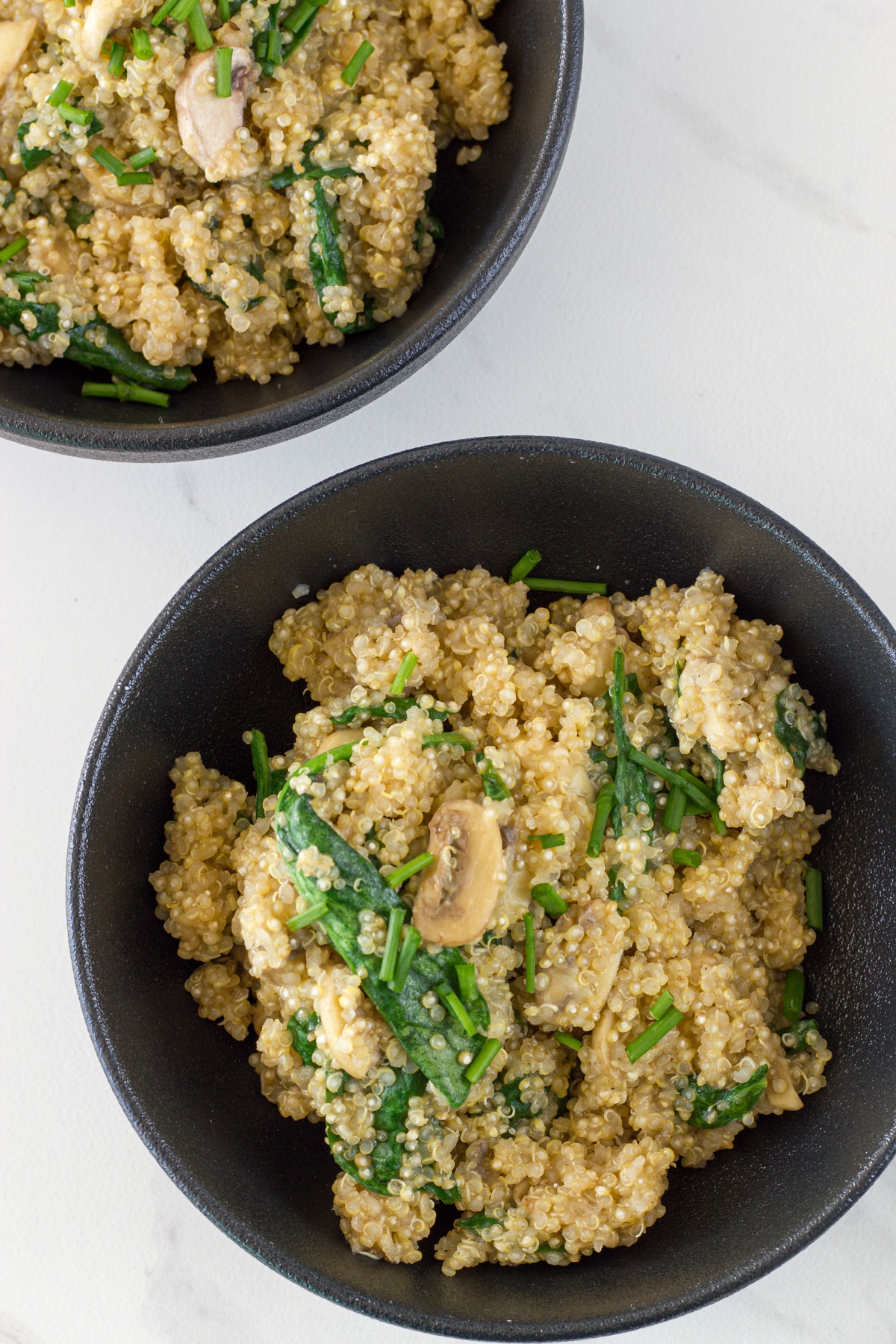 This quinoa risotto is amazing and full of so much flavour and high in protein.
Cooking quinoa risotto is very similar to making a traditional risotto with rice. It is a very easy to make meal and also stores well in your refrigerator.
It also tastes fairly similar to a traditional risotto, maybe a little bit firmer, but I think the quinoa holds its texture better than rice. So it really is a great substitute.
Instead of adding parmesan cheese, I have used nutritional yeast! If you are wondering what nutritional yeast is. It is a deactivated, cultured yeast that has a cheesy flavour. It is high in B vitamins and is gluten and dairy free.
I also serve this risotto with some fresh chives or parsley.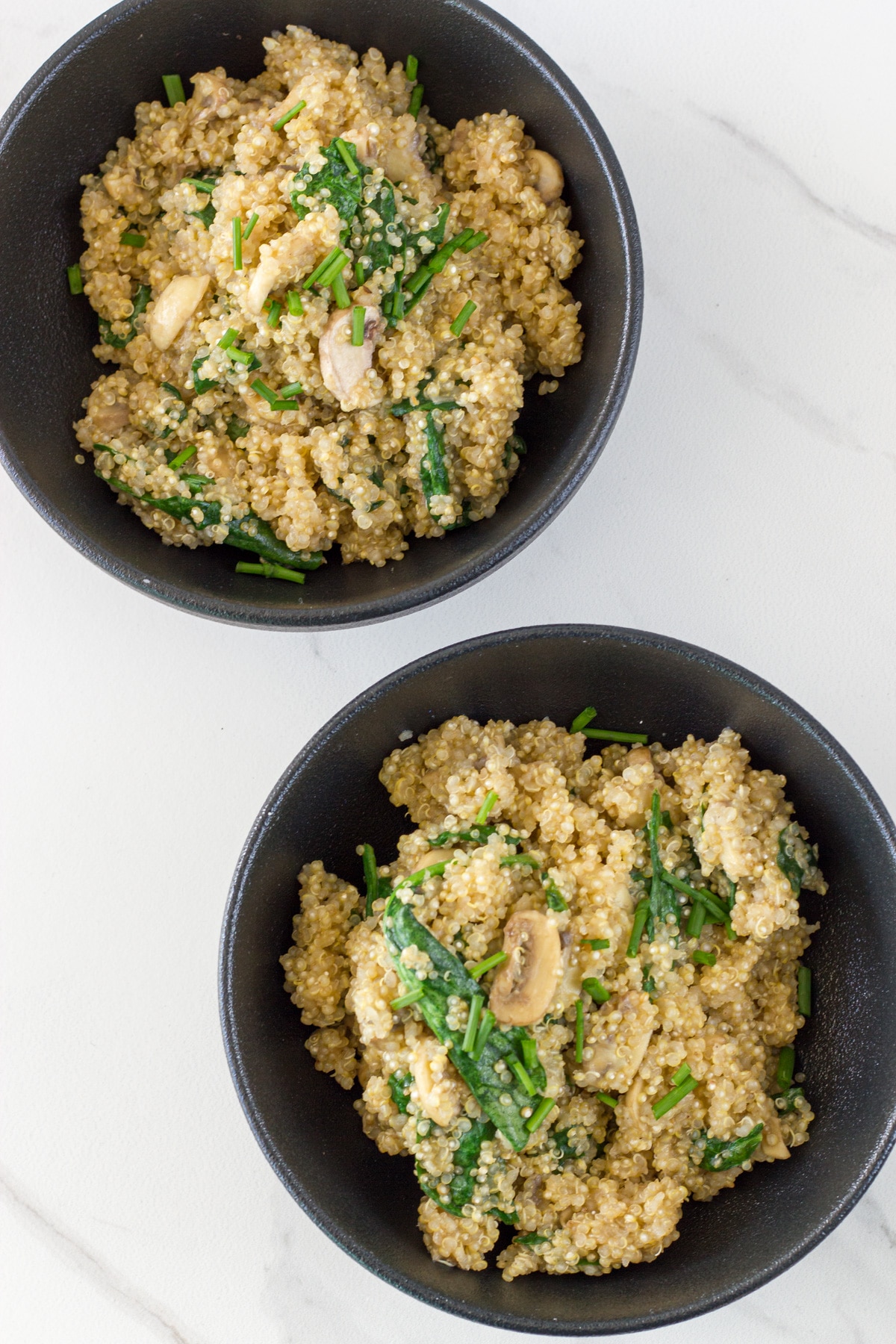 INGREDIENTS YOU NEED
Coconut or olive oil
Onion
Mushrooms
White wine
Thyme (dried or essential oil)
white organic quinoa
Vegetable stock
Baby spinach
Nutritional yeast
Chives or parsley
Salt & pepper
RECIPE NOTES
It will take approximately 25-30 minutes for the quinoa to cook and absorb all the liquid. It will be a bit firmer than rice.
It will keep in the refrigerator for up to 5 days.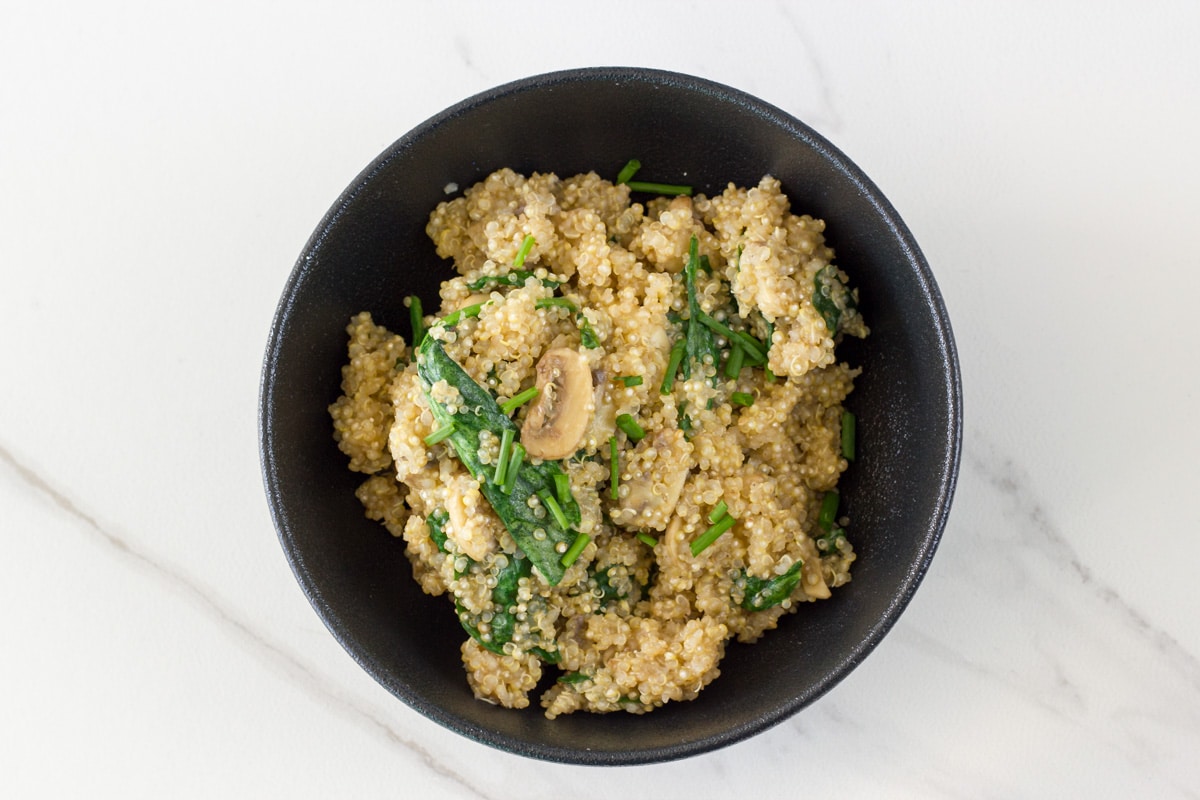 MORE EASY TO MAKE DINNERS
Quinoa Salad with Avocado, Cherry Tomato & Roast Pumpkin
Zucchini and Sweet Potato Fritters
Zucchini Pasta with Tuna and Tomato Sauce
---
Want More? Subscribe to my newsletter or follow me on Facebook, Pinterest or Instagram for all my latest recipes and updates.