This chicken, bacon, mushroom and spinach salad is made with the most delicious caramelized onion and topped with an tasty honey mustard dressing. It will be ready to eat in less than 1 hour.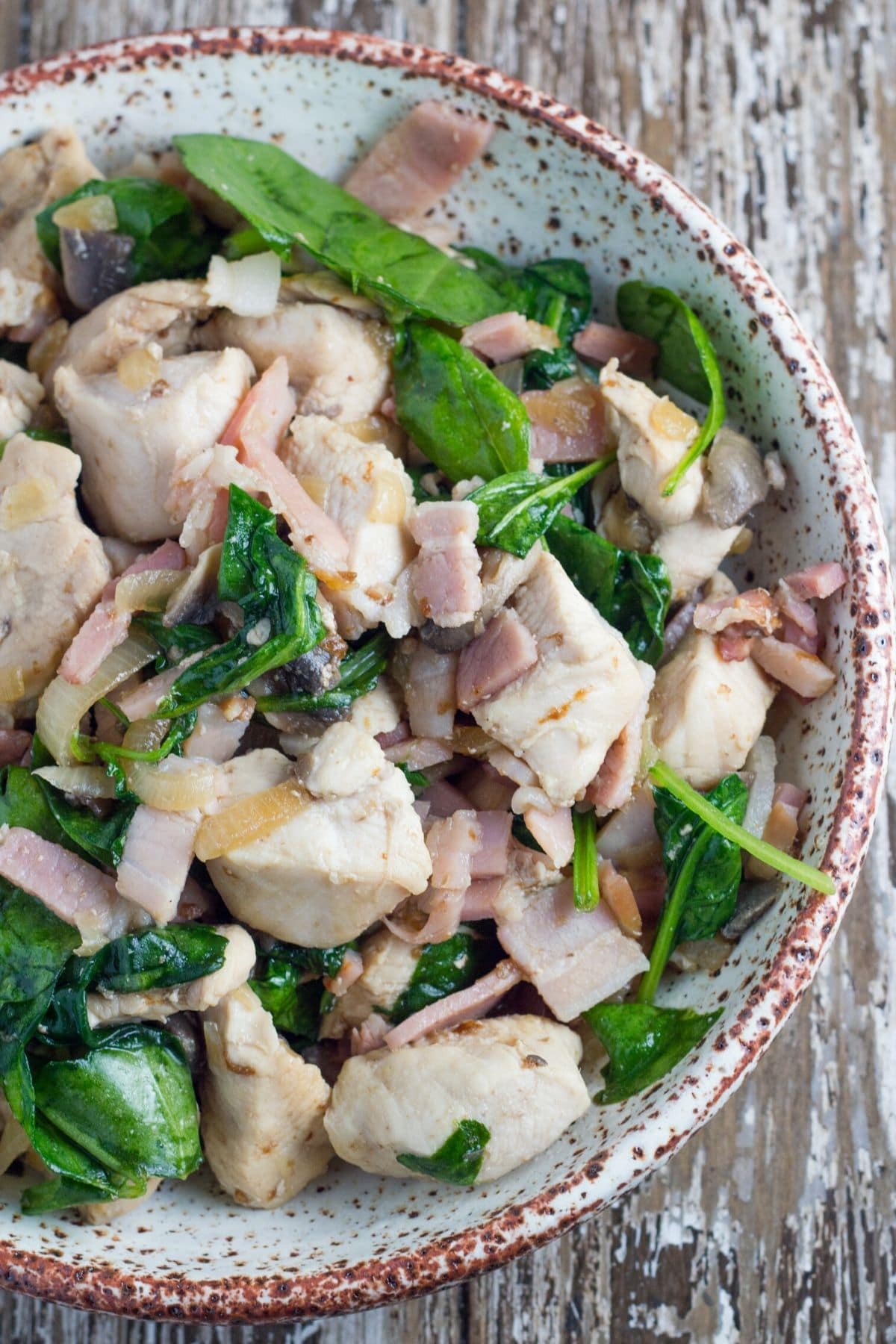 This chicken salad recipe is inspired from the Warm Spinach Salad recipe from Against All Grain: Delectable Paleo Recipes by Danielle Walker.
RECIPE FEATURES
Gluten & dairy free - suitable for those with dietary restrictions.
Easy to make - this recipe takes less than 1 hour to make.
Caramelized onions - These are seriously tasty onions that are caramelized with coconut sugar and balsamic vinegar
STEP-BY-STEP INSTRUCTIONS
Step 1. Prep your ingredients. Slice your bacon, chicken, mushrooms and onion.
Step 2. Cook the bacon. Cook until slightly crispy and then set aside so you can cook the onion.
Step 3. Caramelize the onion. First cook your onion with a pinch of sea salt on low heat for around 15 minutes. Then add the coconut sugar and balsamic vinegar and cook for a few more minutes until caramelized.
Step 4. Add the chicken and mushrooms. Turn the heat up to medium and cook for 8-10 minutes until the chicken is cooked through. Then add the bacon back to the pan and cook for a couple more minutes.
Step 5 - Make the dressing. Add the dressing ingredients to a small bowl and whisk well to combine.
Step 6 - Make up the chicken salad. Add the pan ingredients to a salad bowl with the spinach and then pour the dressing over the top and mix through.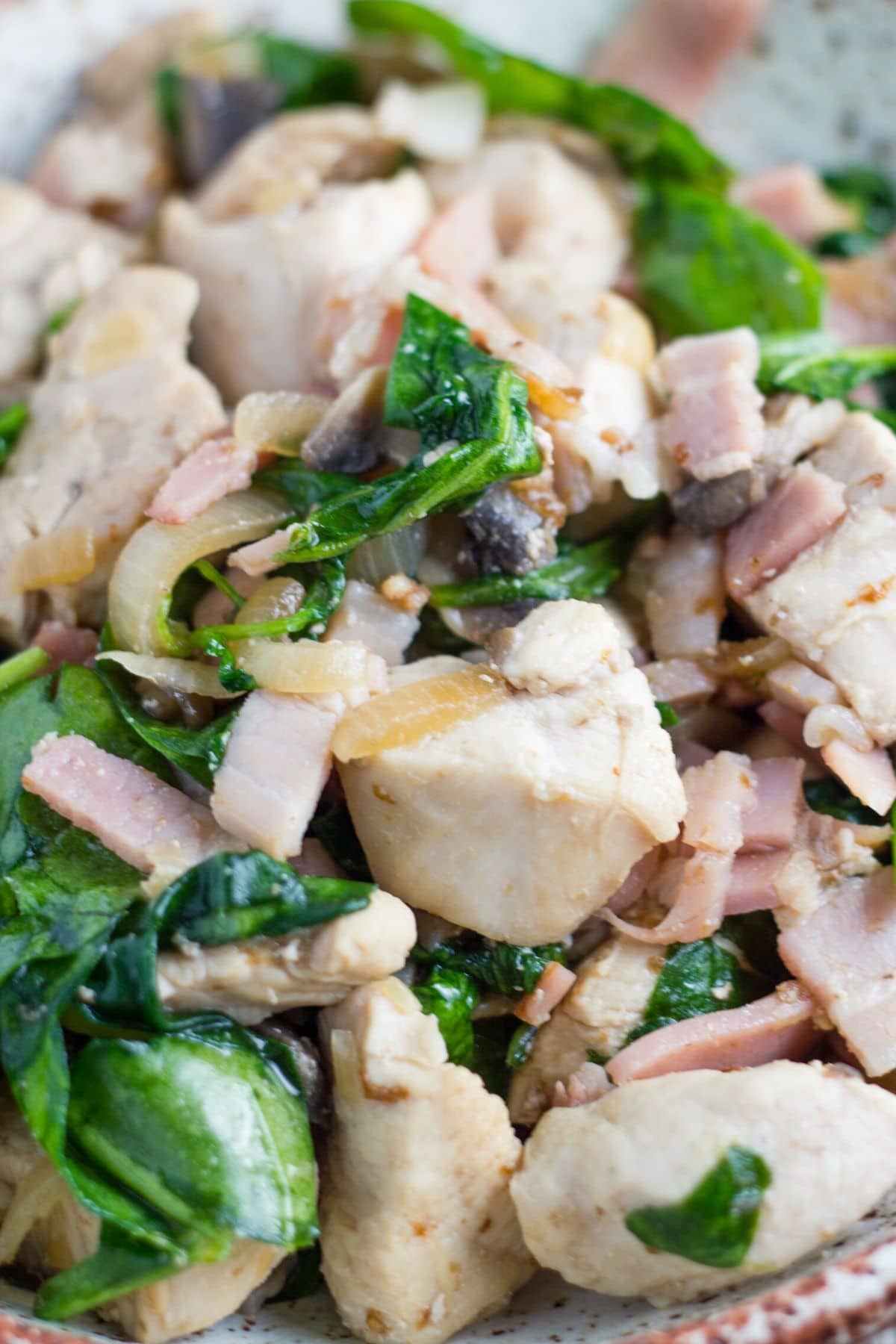 RELATED RECIPES
Quinoa Salad with Avocado, Cherry Tomato & Roast Pumpkin
Beetroot & Carrot Salad with Moroccan Dressing
Pumpkin, Beetroot & Avocado Salad
---
Want More? Subscribe to my newsletter or follow me on Facebook, Pinterest or Instagram for all my latest recipes and updates.