30 healthy whole food slow cooker recipes
You are sure to find a new favourite in this collection of 30 healthy whole food slow cooker recipes. There are chicken, beef, lamb, pork & vegetarian options for you to make all year round. Easy to make and all gluten & dairy free.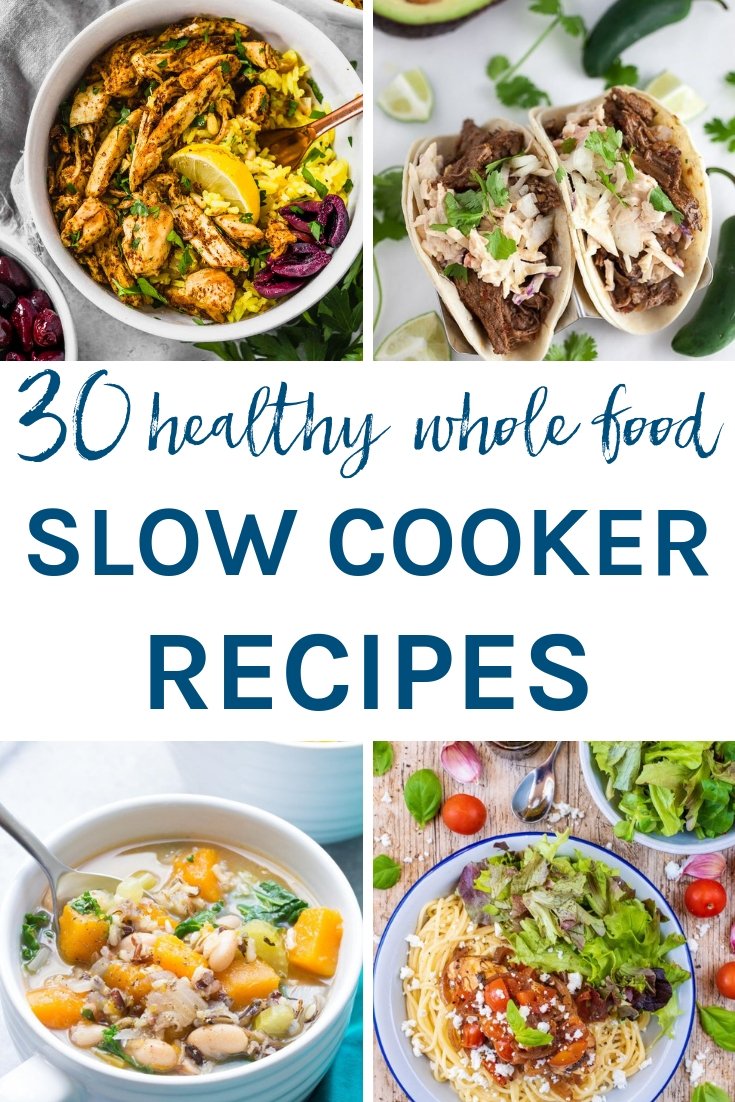 I am always on the look out for healthy slow cooker recipes that are made with delicious wholefoods which are gluten and dairy free.
I love how easy slow cooker meals are to put together. Simply place the ingredients in the slow cooker and let the slow cooker do its magic work.
Sometimes you need to do a little extra pre-work!
Take for instance my slow cooker butter chicken and slow cooker lamb shanks recipes. You need to sear the meat first before placing into the slow cooker.