Here are 21 Healthy Snack Recipes Using Pantry Staples that you totally be stocking up on. All these recipes are gluten free and dairy free and are easy to make.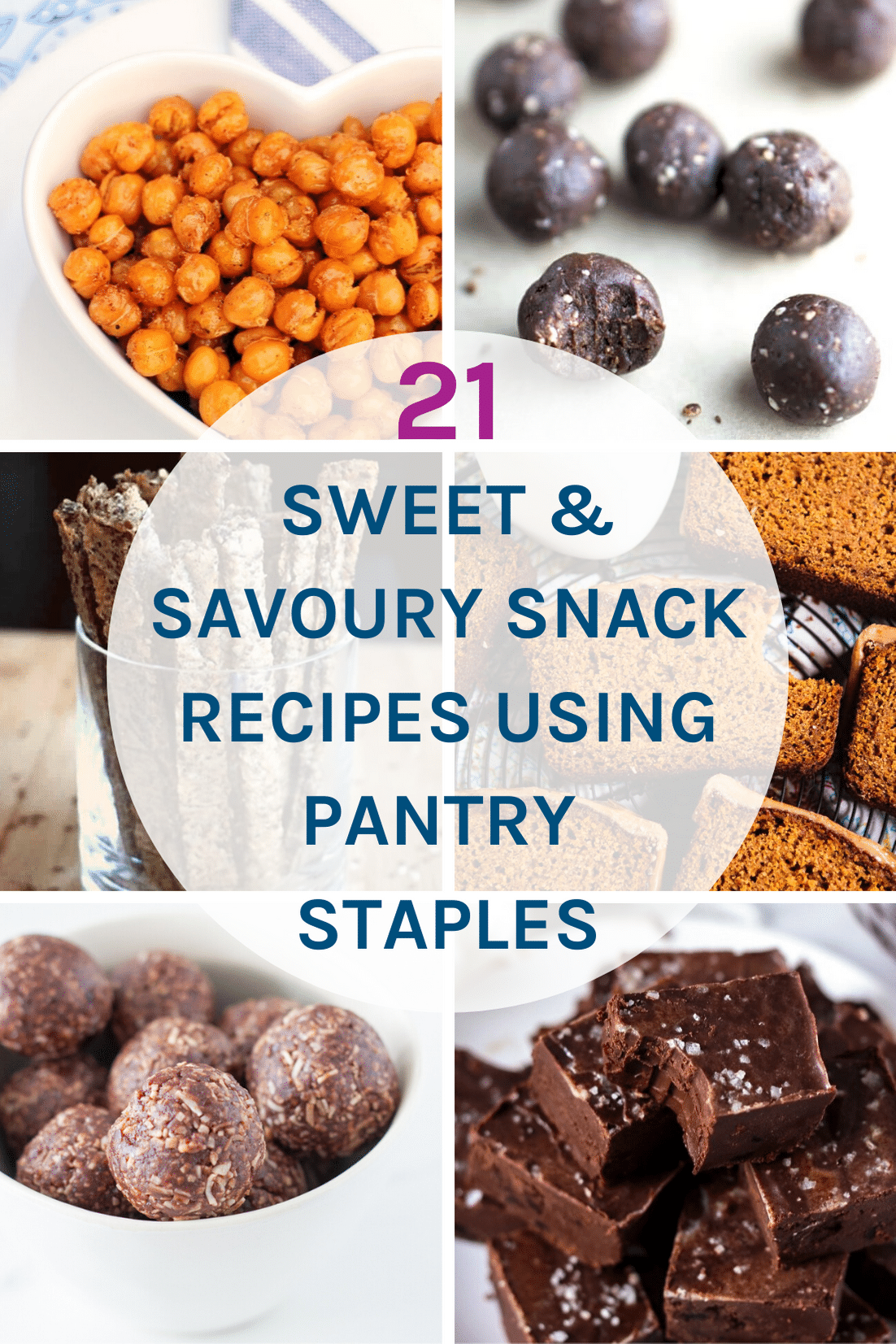 You should always stock on up on pantry staples as they are handy to have in time of crisis, emergencies and times when you just cannot leave your home.
I have compiled a selection of savoury & sweet snacks that are super easy to make and rely on some basic items that you should always keep a stock of in your pantry. Items like almond meal/flour, non-dairy milks, coconut products, nuts, sweeteners like raw honey and maple syrup.
All these recipes are super easy to make and are all gluten free, dairy free and refined sugar free.
MORE RECIPES USING PANTRY STAPLES
11 Gluten Free & Dairy Free Breakfast Recipes Using Pantry Staples
34 Gluten Free & Dairy Free Lunch and Dinner Recipes Using Pantry Staples
Sweet Snacks Using Pantry Staples
Savoury Snacks Using Pantry Staples