11 Healthy Breakfast Recipes Using Pantry Staples - These are all gluten free and dairy free recipes that use up pantry staples that you should be keeping a few weeks stock of that you can rely on during times of crisis and emergencies.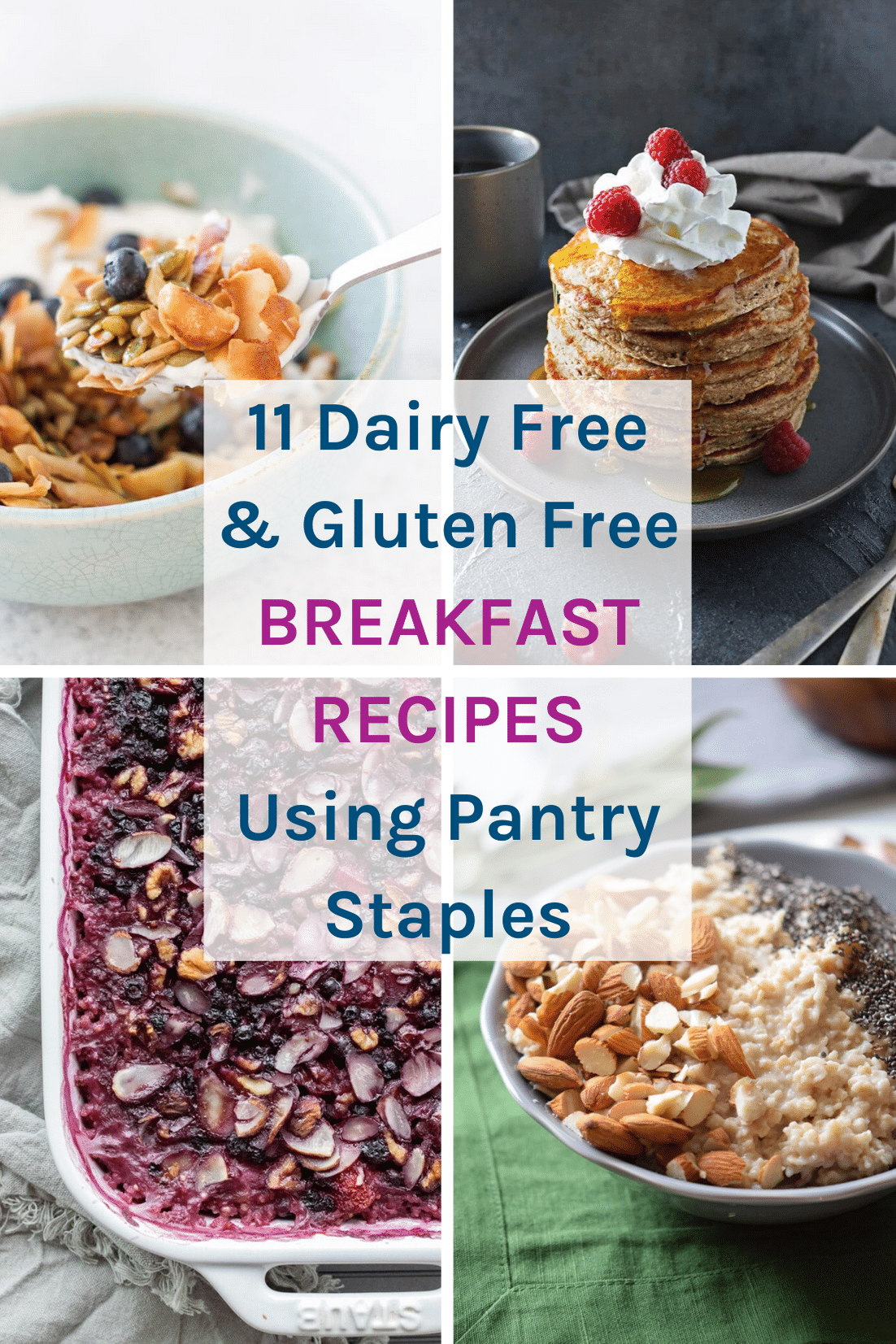 During times of crisis or when there is a shortage of food available for purchase, it is great to have a selection of great gluten and dairy free breakfast recipes that you can rely on.
Recipes that use pantry staples that you should always have in your pantry. Ingredients that generally have a long shelf life that you can stock up on.
But when I say stock up, I don't mean go crazy and buy months worth. I recommend having at least 2-3 weeks worth in your pantry.
All these recipes are gluten and dairy free or have options available to modify.
MORE RECIPES
34 Gluten Free & Dairy Free Lunch and Dinner Recipes Using Pantry Staples
21 Sweet and Savoury Snack Recipes Using Pantry Staples