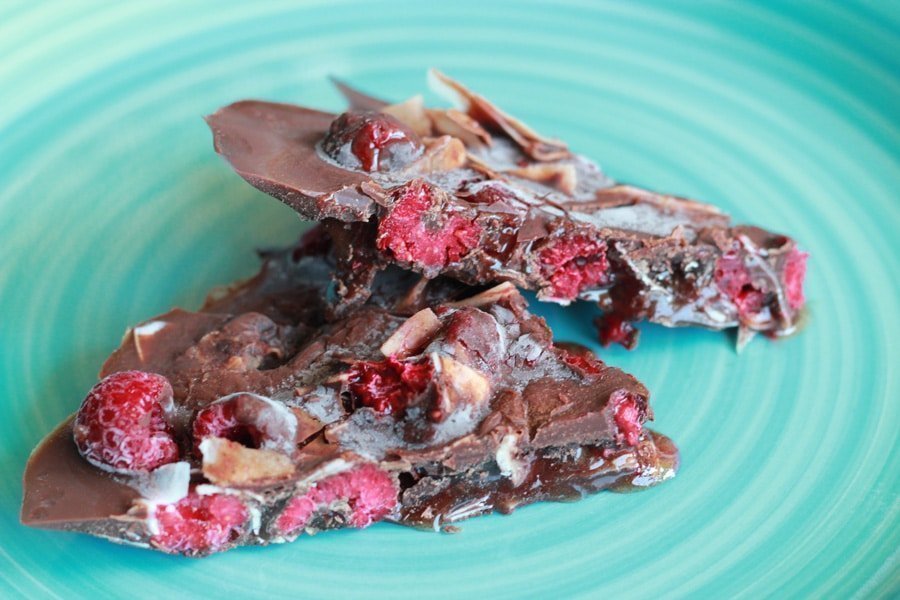 I was asked over on Facebook, if I was able to share my version of Sarah Wilson's Raspberry Ripple.
Sarah's version is made with butter, so I substituted butter with coconut oil to make my version dairy free, as well as gluten and refined sugar free.
This is one of my favourite quick-to-make dessert recipes and is up there with my Chocolate Chip Cookie Dough Bars, Coconut Rough and Macadamia Chocolate Bark.
Enjoy
Ness xo
Yield: Serves 2 - 4
Dairy Free Raspberry Ripe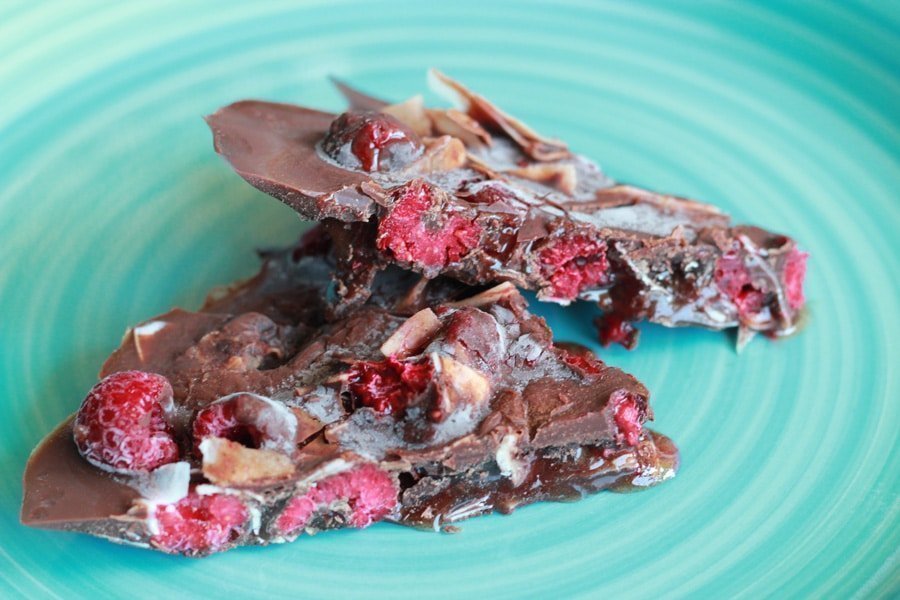 Ingredients
1/3 cup coconut oil
1/3 cup raw cacao
1/3 cup rice malt syrup (raw honey  pure maple syrup also works well)
1/2 cup shredded coconut (coconut flakes works well also)
1/2 cup of frozen raspberries
Instructions
Melt the coconut oil in a pan on low heat
Add the cacao and your choice of sweetener and stir till it is well combined and the sweetener has melted. It usually takes around 5 minutes and I whisk it to make sure that it combined well.
Arrange the raspberries and coconut on a sheet of baking paper on a baking tray or plate
Pour the mixture over the top and mix through the raspberries and coconut with a fork
Place in the freezer for approximately 30 minutes
When it is firm you can slice it or break into shards