These Lemon Bliss Balls are made with only 5 ingredients and super easy to make.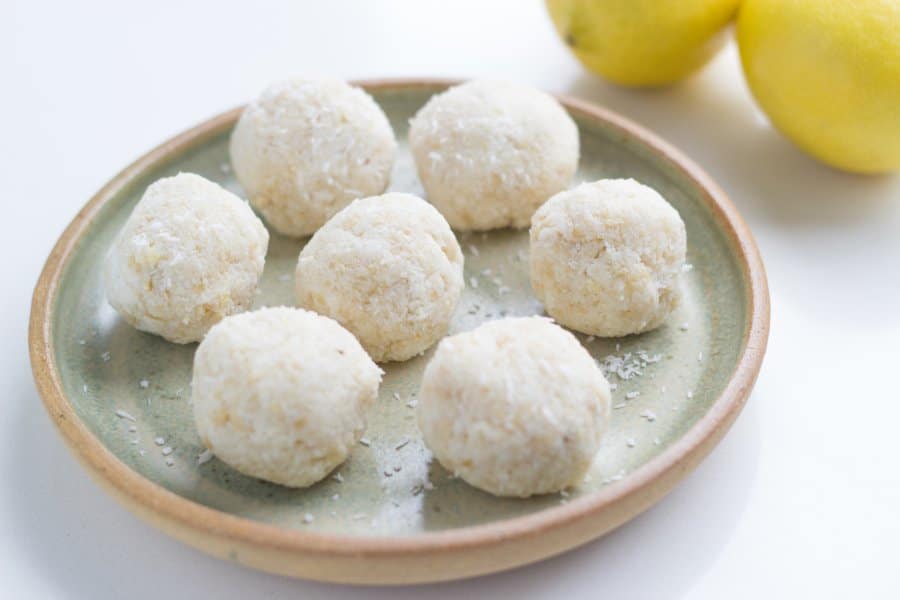 These bliss balls are seriously so easy to make. All you need to do is process 5 ingredients in your food processor or high speed blender, roll into balls and then place in your freezer to set.
How easy is that??
Usually I love using macadamias to make my raw desserts (mainly because they are my favourite nut), but you can easily substitute another nut in my recipes.
So for this recipe I decided to make these bliss balls with cashews.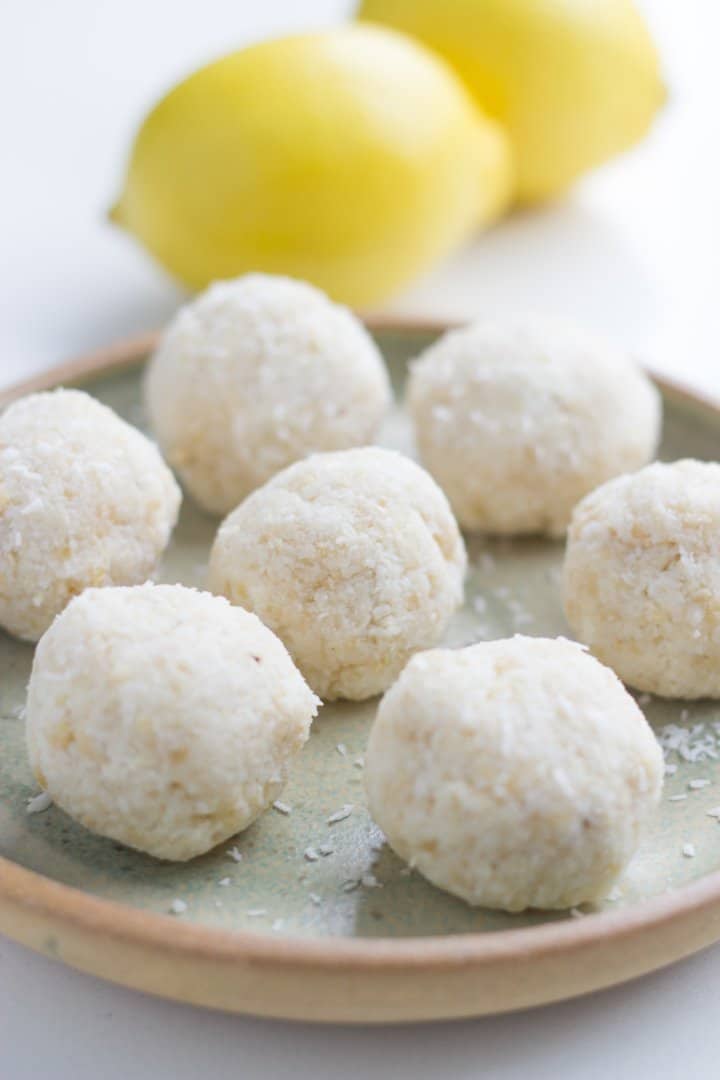 I had heaps of cashews and lemons, so have been experimenting and making different treats. These bliss balls were made first and I have also made some cookies which are delicious.
These bliss balls can also be flavoured using food grade lemon essential oil instead of fresh lemon juice.
Enjoy
Ness
Want to make some other bliss ball recipes? Then you need to make my raw caramel macadamia bliss balls or my lamington bliss balls or even these caramel fudge bliss balls.