Veal Pizzaiola is an easy make traditional Italian dish consisting of veal topped with a tomato and garlic sauce.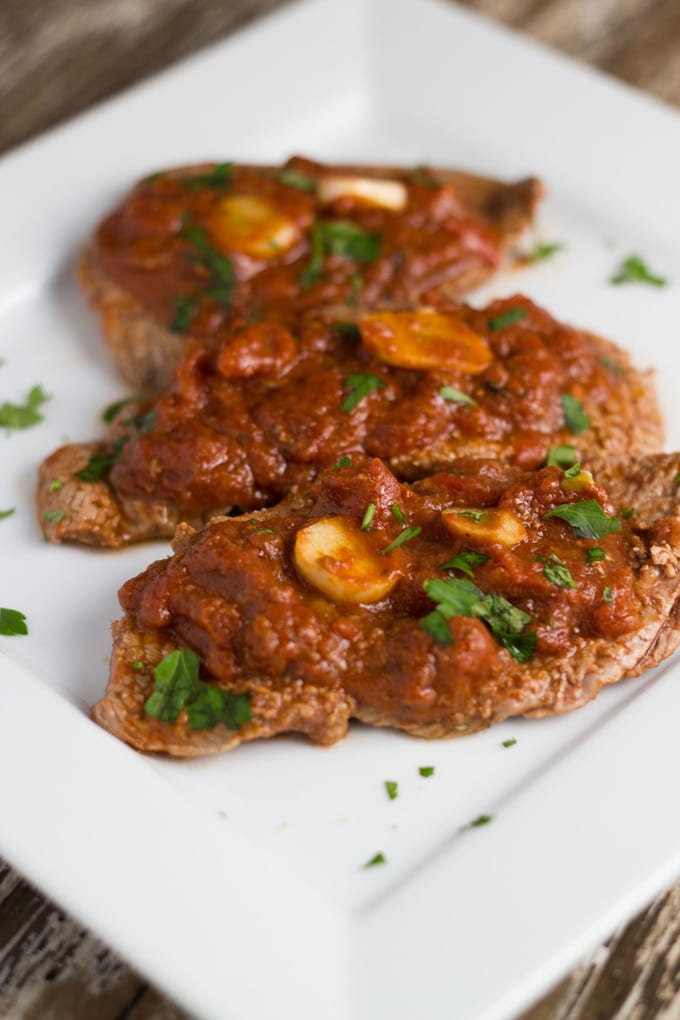 PIzziaola is a meal that I grew eating as a kid. My mum would serve it with mashed potatoes and green vegetables.It was a family favourite then, and it is still a winner today.
My version is pretty similar to Mum's one, though I prefer to serve it without the mashed potato – my favourite sides are sweet potato fries and steamed broccoli.
You can also make this meal with sirloin steak or chicken.
This is the latest in a series of winter warmer recipes, most of which are old-school family favourites (thanks Mum). You may want to check out Red Lentil & Quinoa Soup , Chicken & Vegetable Soup and Vegetable & Lentil Soup.
I would love to hear from you if you make this recipe. You can either leave a comment and/or give this recipe a rating! If you do make this recipe, please tag me on Instagram! It really makes my day when I see your creations of my recipes.
Yield: Serves 3 - 4
Veal Pizzaiola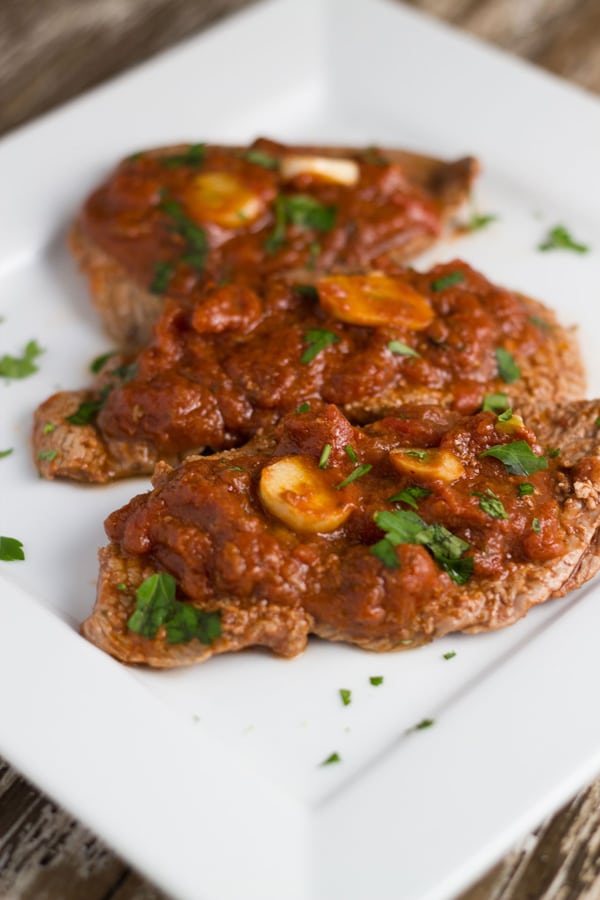 Ingredients
600 grams veal schnitzel steak
1 tablespoon coconut oil
2 garlic cloves, sliced
1 tin organic crushed tomatoes
1 tablespoon organic tomato paste
2 teaspoons dried oregano
1/2 teaspoon dried thyme
Salt and pepper, to taste
Chili flakes, to taste
Instructions
Add oil to a large fry pan on medium heat.
Add veal, crushed tomatoes, tomato paste, garlic, oregano, thyme, pepper, salt and chili flakes (in that order).
Cook for 10 minutes or until veal is browned.
Remove veal from the fry pan (leaving the sauce) and place on a plate, covering with foil.
Cook the sauce for 5-10 more minutes until the sauce has thickened.
Serve veal with sauce on top and with your favourite steamed vegetables.