These nut free jaffa bliss balls will remind you of eating jaffa's plus they are gluten free, dairy free and refined sugar free.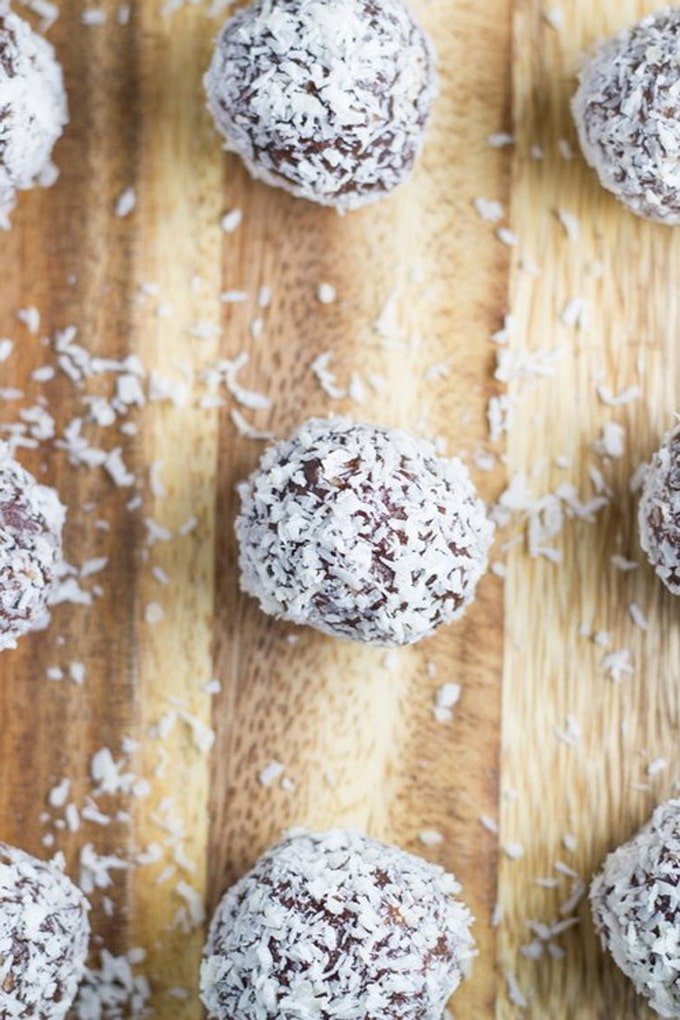 These bliss balls are totally a-ok to put in children's lunchbox as they packed full of healthy ingredients.
Fingers crossed you don't get a note sent back, like I did when I included a piece of my nut free chocolate & coconut no bake bars in Joshua's lunchbox when he was at daycare.
I have made these bliss balls with wild orange essential oil, which I used to replace orange zest. It is so much easier to put a few drops of essential oil in your food instead of actually grating an orange.
Yield: Make 16 bliss balls
Nut Free Jaffa Bliss Balls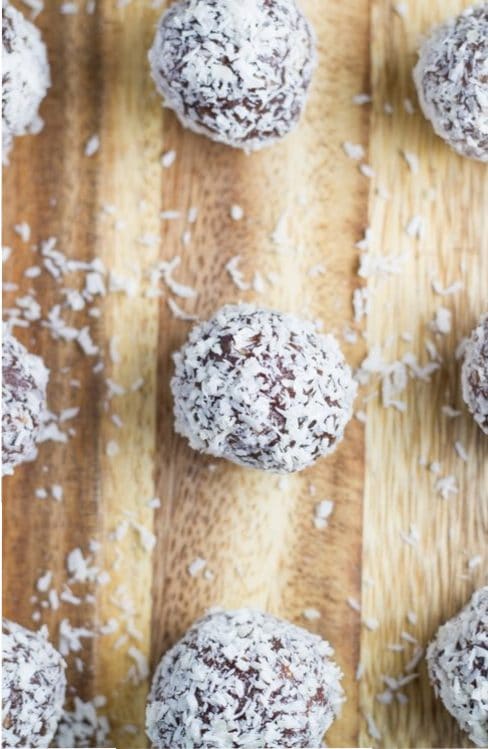 These nut free jaffa bliss balls will take you back to when it was cool to eat Jaffa's at the movies!
Ingredients
2 cups shredded coconut
12 medjool dates, pitted
6 drops Wild Orange essential oil (food grade)
1 - 2 tablespoons raw cacao powder
1 teaspoon vanilla extract
Pinch of sea salt
Optional - shredded coconut for coating
Instructions
Place all the ingredients in a blender or food processor and process until well combined.
Divide the mixture into even portions and roll into balls. Then roll the balls in the coconut (if using). Refrigerate until they firm up, approximately 1 hour.
Notes
If you don't have any Wild Orange essential oil on hand, you can use the zest of one orange.
Cook time does not include the time it takes for the bliss balls to freeze — approximately 1 hour, depending on the temperature of your freezer.