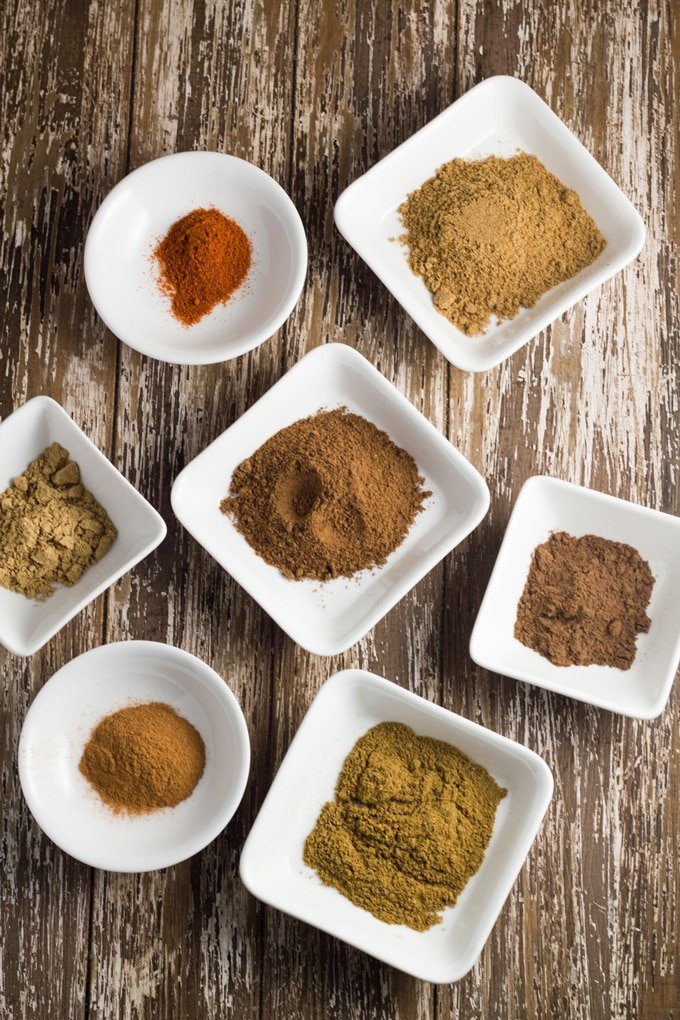 I love Moroccan Spice and I do use it quite regularly in my dishes (check out my Shakshouka recipe). I love that it has a decent amount of spice, but not too much chili. It is great on lamb, chicken and amazing on sweet potato wedges.
Until now, I have always used Moroccan Seasoning from the supermarket. However, the other day I was looking at the ingredients listing on the label and I was a bit shocked as to what I read; Ingredients - Salt, spices, nature identical chicken flavour, additive (E635), Canola oil (Contains Gluten and may contain traces of nuts).
I read up on the additive E635, which is called Disodium 5'-ribonucleotide, and it can cause itchy skin rashes, hyperactivity, sleeplessness, mood changes and is actually banned in some countries, but not in Australia, USA. Check out Additive Alert for a bit more info.
Safe to say that it is now in the bin, never to be used again! I have now made my own Moroccan seasoning and wanted to share it with you. It is made up of seven different spices and no nasties! I have quite a few recipes coming up that will use my Moroccan spice and I will be linking back to this page, so you can easily make your own too.
I am interested to know what food item ingredient list has shocked you? Let me know in the comments below or on Facebook.
Enjoy
Ness xo
How to: Moroccan Spice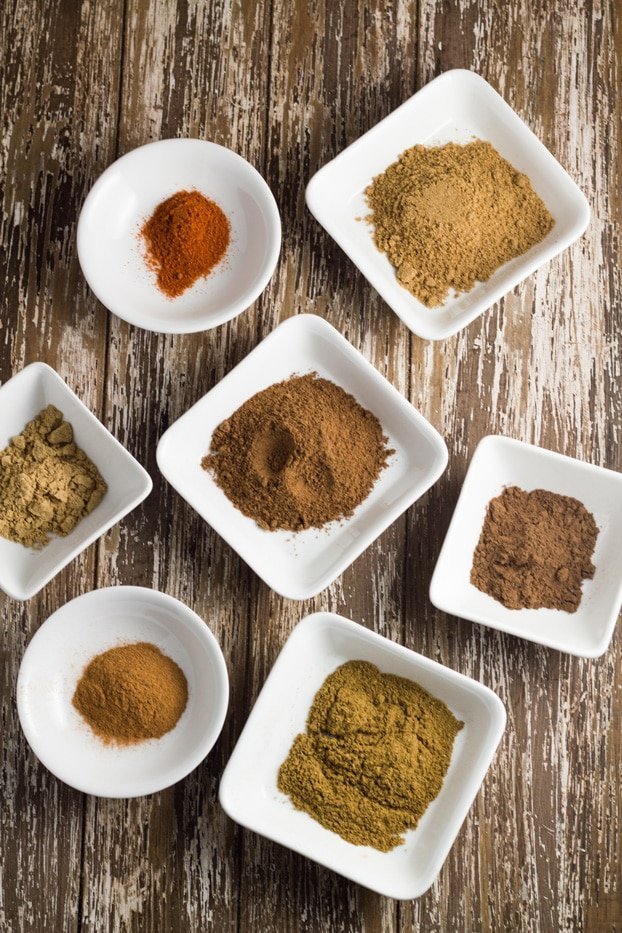 Ingredients
5 teaspoons ground nutmeg
5 teaspoons ground cumin
5 teaspoons ground coriander
2 + ½ teaspoons allspice
2 + ½ teaspoons ground ginger
1 + ¼ teaspoons cayenne pepper
1 + ¼ teaspoons cinnamon
Instructions
Place all ingredients into a air tight, put the lid on and shake the contents until well mixed together.
Use as needed.