Sweet Potato Hash is a healthy low carb breakfast that help you start your day the right way.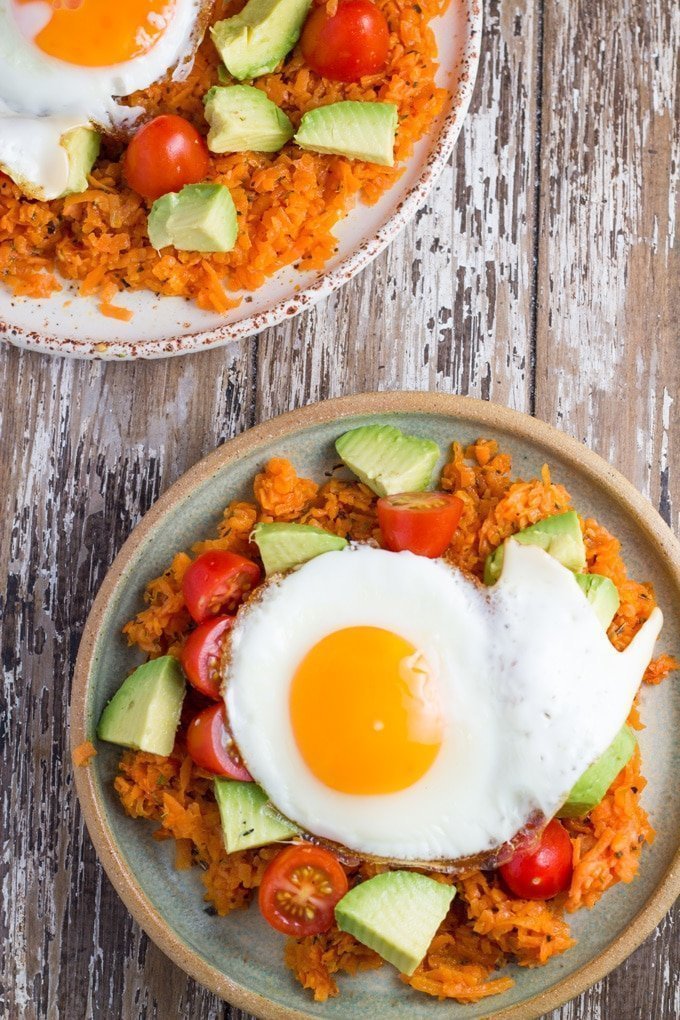 Sweet potato has to be one of my favourite foods. It is so versatile and can be eaten for breakfast, lunch, dinner or even dessert.
If you don't believe me, check out my Baked Garlic Butter Sweet Potato Fries, Sweet Potato Brownies with Caramel Sauce, Sweet Potato Rosti and now my latest recipe Sweet Potato Hash.
I originally saw this recipe on Nom Nom Paleo and decided that I needed to share it with you.
Michelle Tam is one of my favourite food bloggers and her book Nom Nom Paleo: Food for Humans is one of my go-to paleo cookbooks.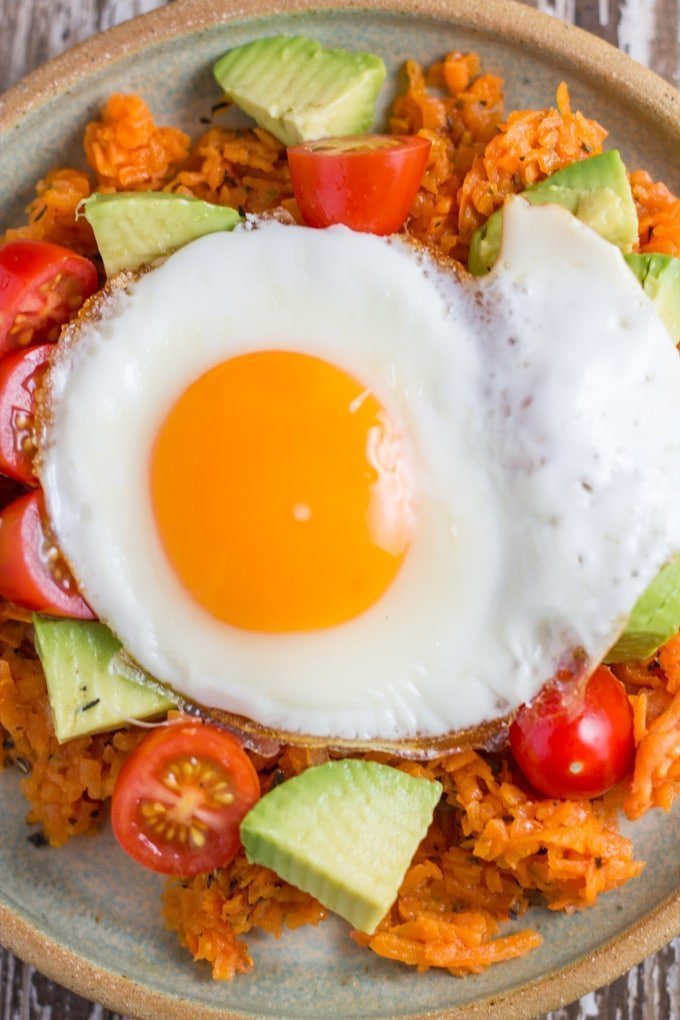 What I love about this Sweet Potato Hash is that you can make it to suit all food eating styles or preferences.
My version is topped with fried egg, avocado and cherry tomatoes. However, you can omit the fried egg to make it vegan.
It is typically a breakfast dish, but you could also have it for lunch or dinner. It is really easy to prepare if you have a food processor, which I highly recommend for this dish.
I hope you enjoy my latest recipe.
Ness xo