These apple buckwheat pancakes are super easy to make and the apple and cinnamon flavour is a match made in heaven. These pancakes make a great gluten free breakfast option.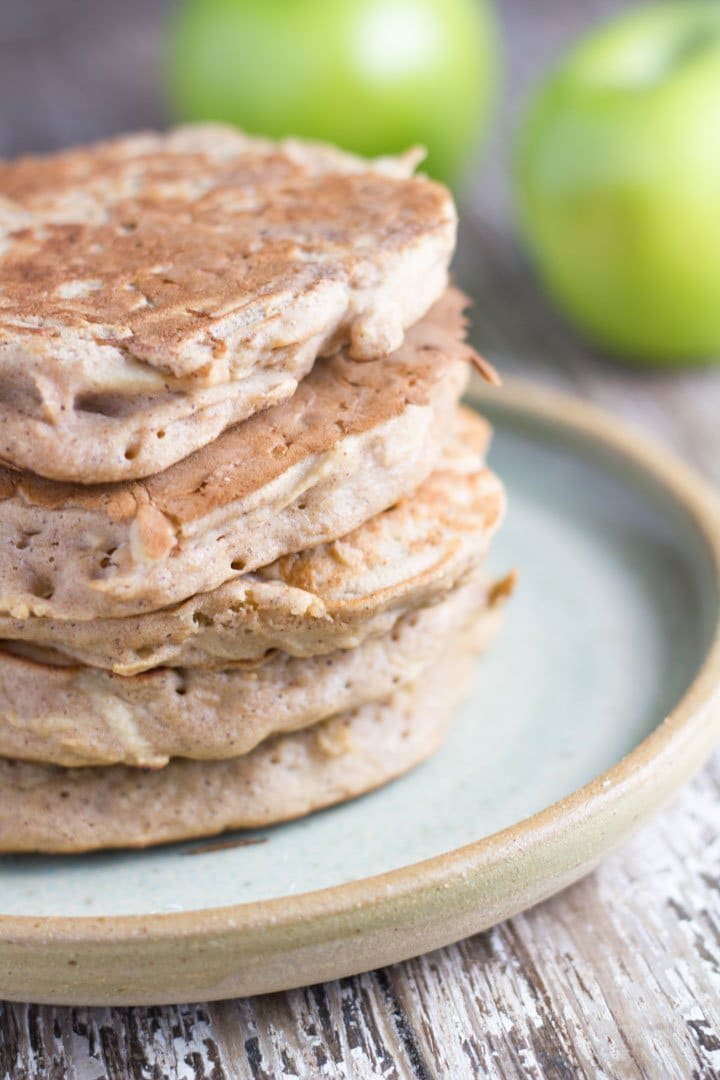 These pancakes taste just the traditional version! In fact, you wouldn't know that they were healthy and both gluten and dairy free if you had not read the ingredients.
The apple and cinnamon flavour is absolutely delicious and the best thing about these pancakes is that they are so easy to make (and I mean easy!).
You can also make a nut free version, if you substitute the almond milk with coconut milk (or your preferred milk).
If you are after more gluten free breakfast recipes then check out my Shakshouka, Chia Berry Parfait, and Banana & Coconut Pancakes.
Ness xo