This Raw Carrot Cake with Macadamia Frosting is made with healthy wholefood ingredients and so easy to make. It is vegan, gluten free and refined sugar free.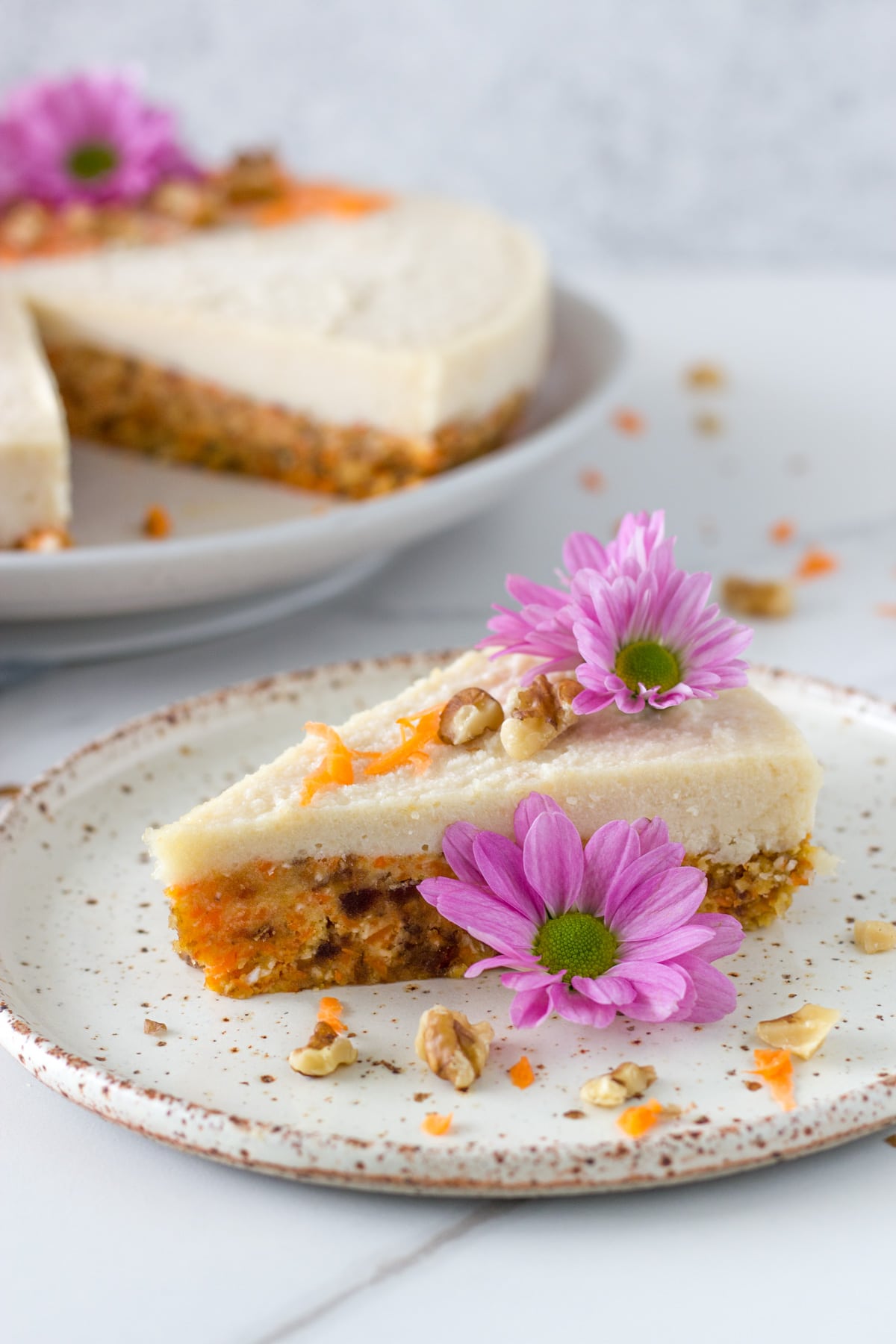 This carrot cake is one of my first recipes that I shared on Becomingness in early 2014. I originally found the recipe over at The Rawsome Vegan Life.
The original is made with cashew cream cheese frosting and my version is made with macadamia frosting. However, you can easily substitute the macadamias with cashews if you prefer.
Since 2014, I have amended the recipe even further and made it easier to make. My original version involved making several layers of the cake but for the 2020 updated version, I have kept it quite simple with two layers, the cake layer and the macadamia frosting layer.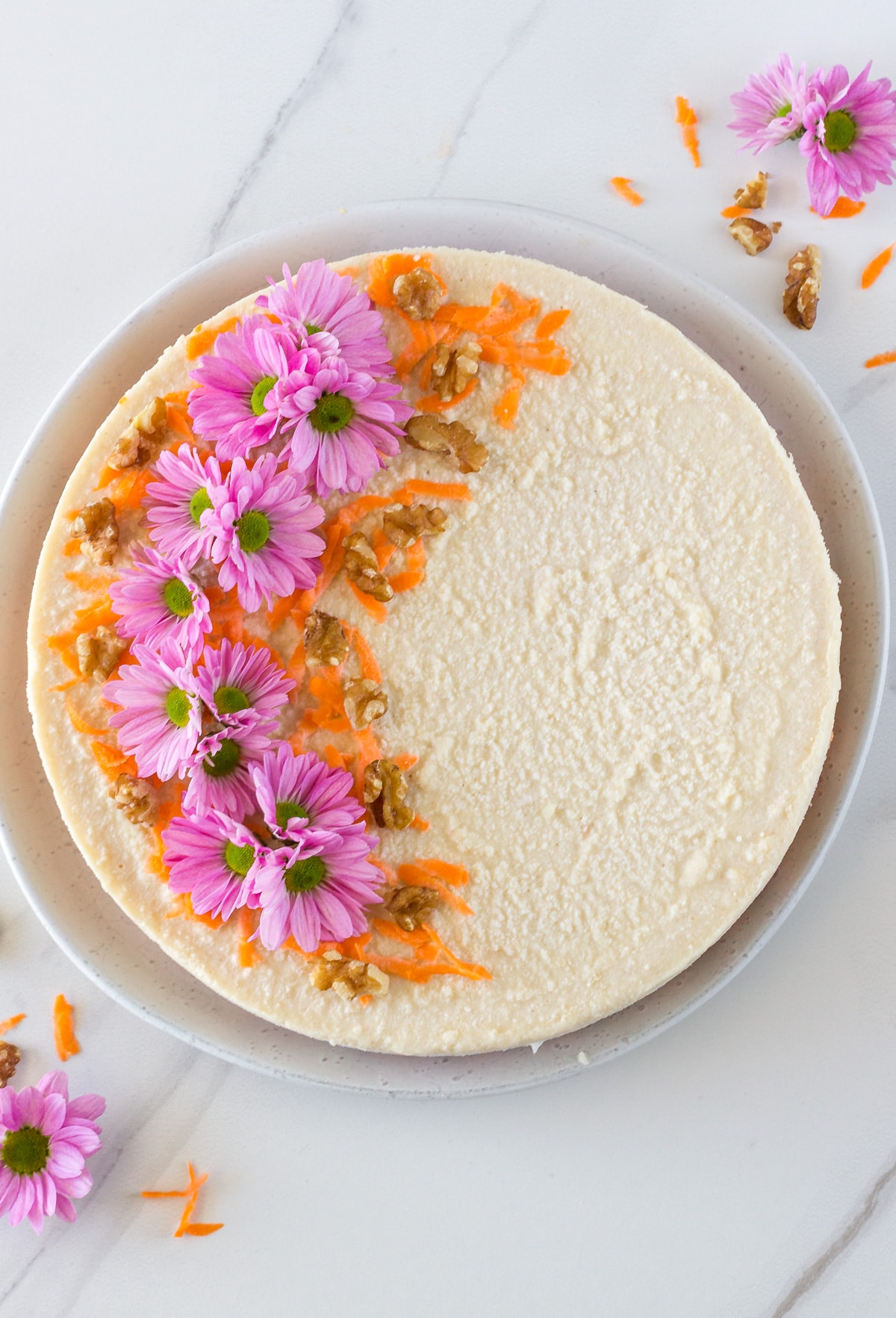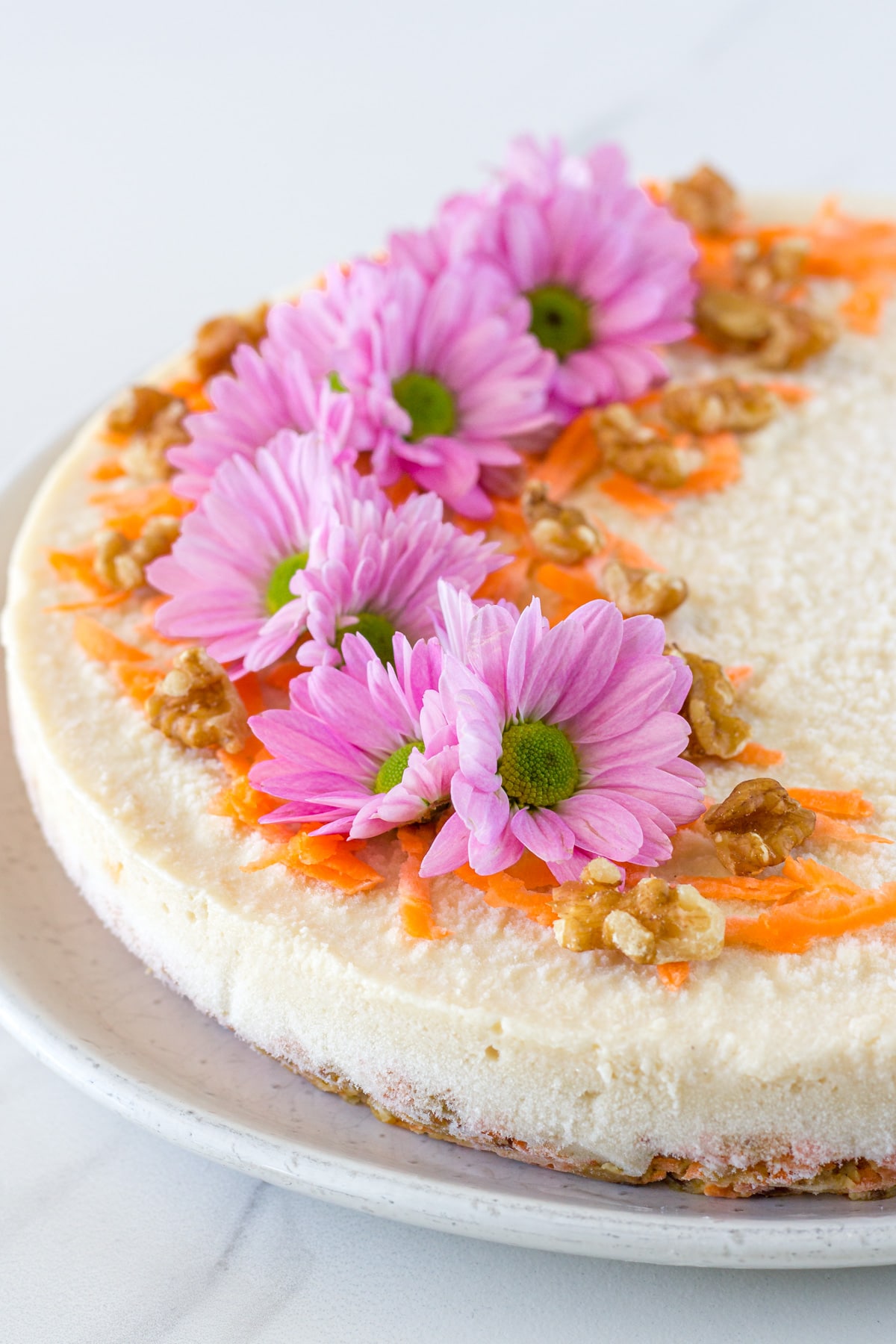 RECIPE FEATURES
It is really easy to make, like super simple!
It is vegan, which makes it dairy free. Plus it is also gluten free and refined sugar free.
You can decorate it however you like to make it look extra special.
It is made with healthy wholefood ingredients.
And finally, it tastes absolutely amazing.
INGREDIENTS YOU NEED
Macadamias
Lemons
Coconut oil
Maple syrup
Carrots
Almond meal
Medjool dates
Shredded or desiccated coconut
Cinnamon
TIPS & FAQS
Do I need to soak the macadamias?
Soaking the macadamias for a few hours before making the frosting will make the frosting more creamier. However, it is not mandatory as the frosting will still be amazing.
Processing in smaller batches
You may need to process the cake ingredients in smaller batches, depending on the size of your food processor or blender.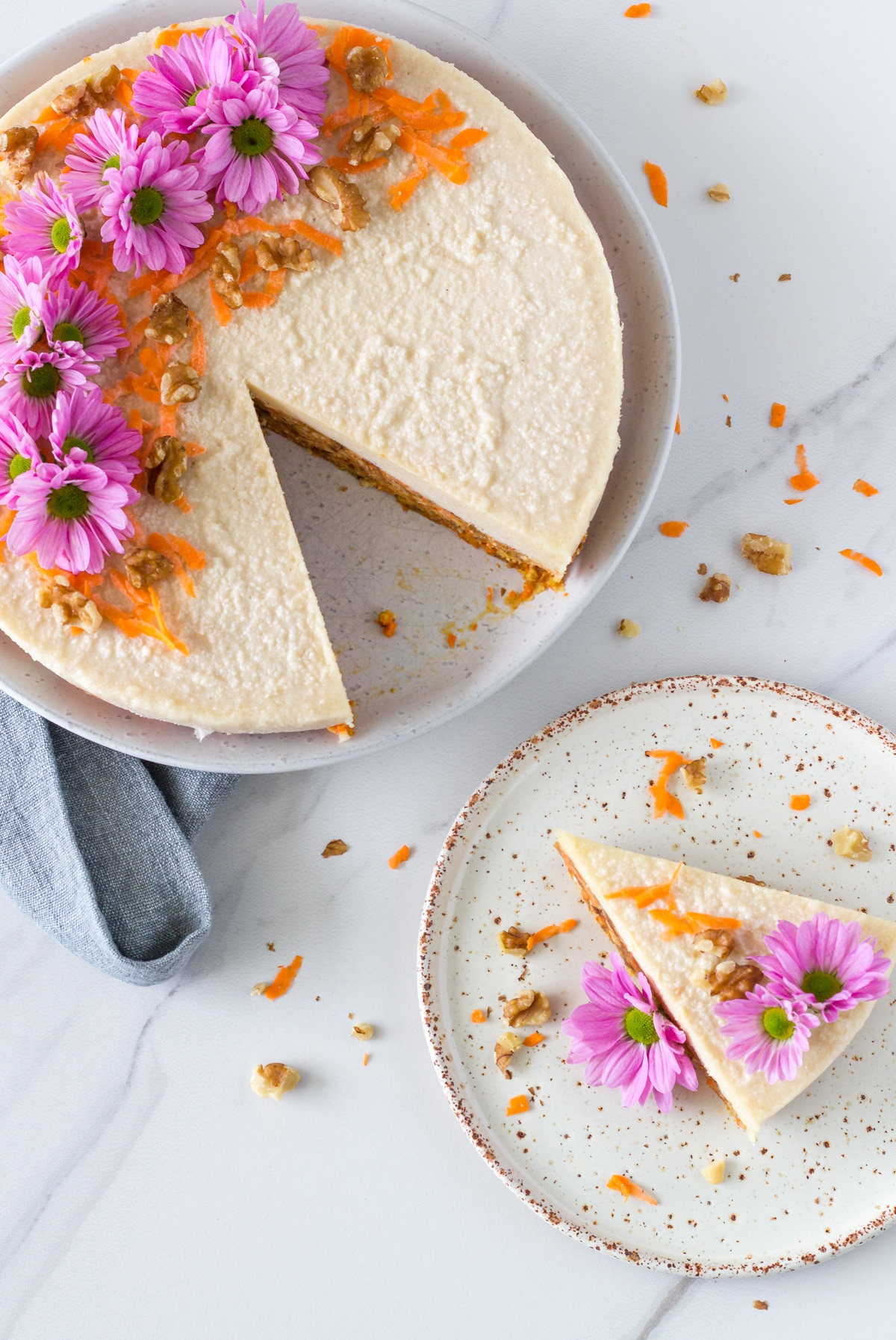 Looking for raw dessert recipes? Try these:
Best Ever Raw Caramel Brownie Slice
Lastly, I would love to hear from you if you make this recipe. You can either leave a comment and/or give this recipe a rating! If you do make this recipe, please tag me on Instagram! It really makes my day when I see your creations of my recipes.
RELATED RECIPES
Want More? Subscribe to my newsletter or follow me on Facebook, Pinterest or Instagram for all my latest recipes and updates.