These Peanut Butter Cups are amazing. They are super delicious, easy to make and they are also gluten free, dairy free and refined sugar free!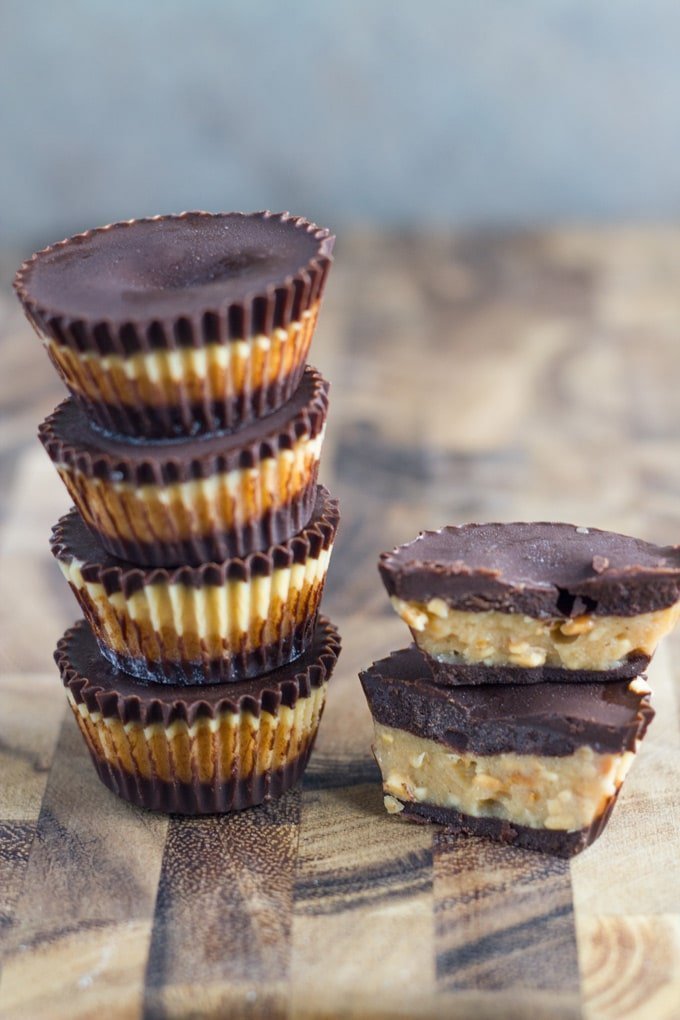 I love creating raw chocolate recipes and pairing up classic flavour combinations like peanut butter and chocolate.
Even better when they are super easy to make and contain only a handful of ingredients.
I hope you enjoy my Peanut Butter Cups.
Ness xo
Yield: Makes 20
Peanut Butter Cups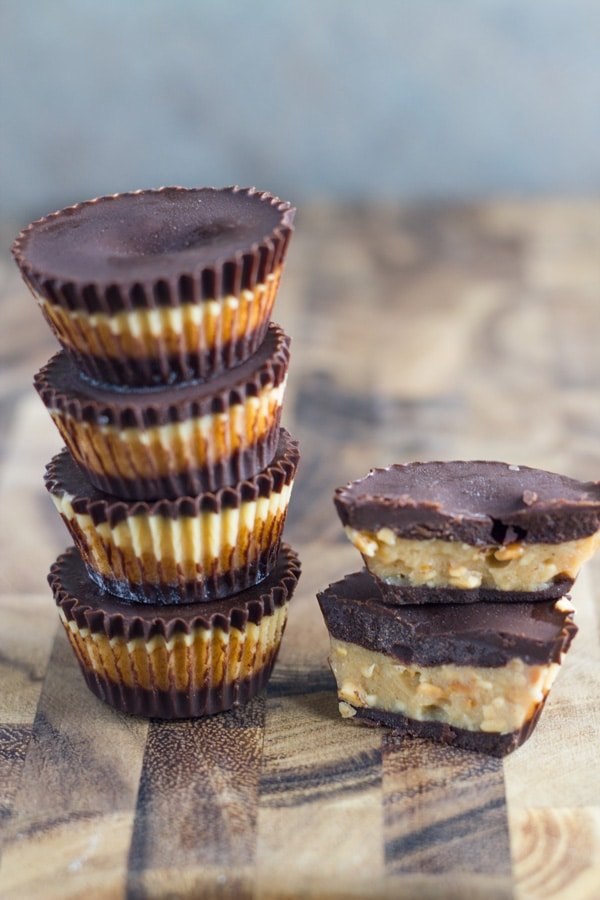 Ingredients
Chocolate Coating
1/2 cup coconut oil
2 tablespoons pure maple syrup (raw/organic honey would also work)
1/2 cup raw cacao powder
Peanut Butter Filling
3/4 cup organic crunchy peanut butter
1/4 cup raw/organic honey (pure maple syrup for vegan option)
1/4 cup coconut oil
Instructions
To make the chocolate coating, melt the coconut oil in a saucepan on low heat. Once melted, remove from heat, add the maple syrup (or honey), whisking briskly until well combined. Then add the cacao powder, stirring until well mixed through.
To make the peanut butter filling, place all filling ingredients in a small saucepan on medium heat; mix until well combined. Remove from the heat and place in the fridge to cool for 30 minutes. Line a mini muffin pan with paper liners (patty pans).
To make the peanut butter cups, place 1 teaspoon of the chocolate mixture into each mini muffin liner and swirl around to coat the sides. Place in freezer for 10 minutes to set. Once the chocolate has set, spoon the peanut butter filling into each one and smooth with the back of a spoon. Then cover with more of the chocolate mixture and place in the freezer for 2 hours to set.
I recommend storing these in the freezer. Allow to thaw slightly before eating.
Notes
Cook time does not allow the time it takes for the dessert to cool in the refrigerator and freezer, approximately 2-3 hours.