These raw matcha brownies taste as good as they look! They are packed with lots of healthy goodness and are super easy to make.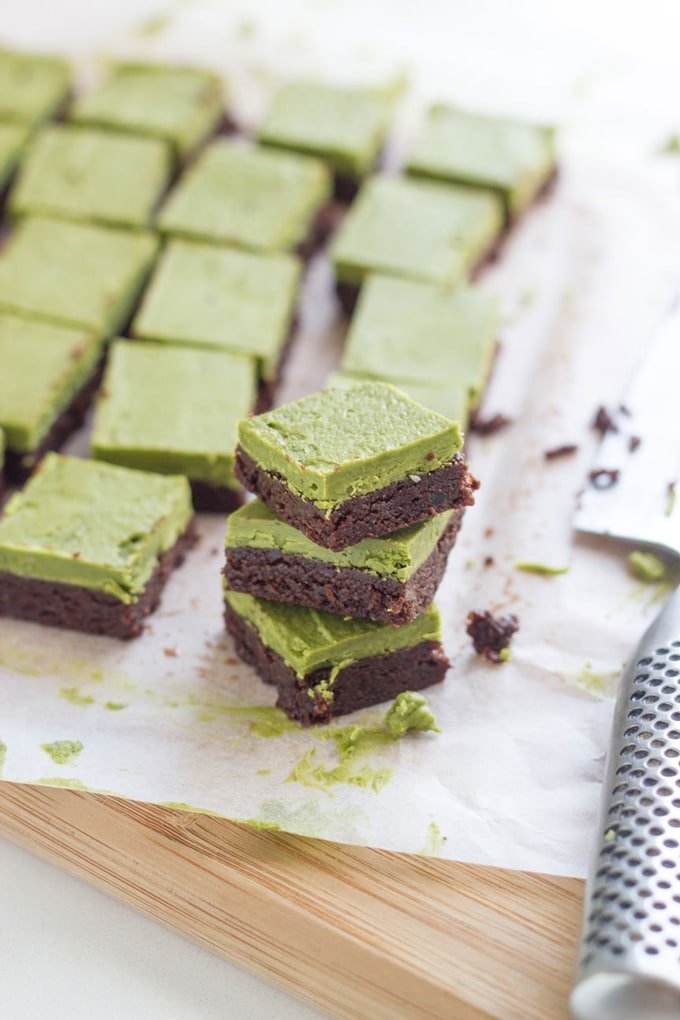 This is a sponsored post with Optimoz.
My oh my these raw matcha brownies taste delicious!
Not only are they delicious, but they are super easy to whip up and they so look so pretty too.
I only discovered Matcha Green Tea last year and boy am I hooked. Matcha Lattes have become a daily ritual for me and I am now discovering more ways to use Matcha in my cooking.
WHAT IS MATCHA GREEN TEA
Matcha green tea is typically grown and processed in Japan. It contains approximately 25 mg of caffeine per gram, which is around 1/3 of a standard cup of brewed coffee.
Matcha green tea is high in antioxidants, chlorophyll and amino acids, namely L-Theanine, which is said to promote relaxation and alertness. It also contains 4-5 times more L-Theanine than regular green tea.
My friends over at Optimoz also tell me that their Matcha green tea provides the following:
137x more antioxidant activity than regular green tea
Increased energy without the jittery feeling of low quality caffeine sources
Natural metabolism booster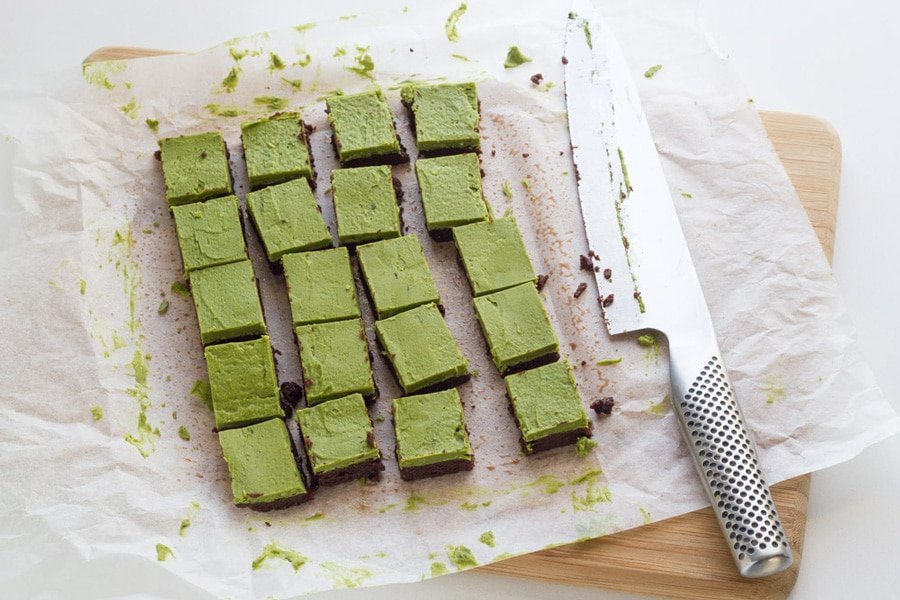 For my Raw Matcha Brownies, I decided to use the base layer of my Raw Chocolate Brownies and then add the matcha layer on top.
These amazing treats are also gluten, dairy and refined sugar free and suitable for paleo and vegan lifestyles.
Enjoy
Ness xo