Raw mini carrot cake bites are the perfect mini dessert recipes to serve your guests. They are topped with an amazing macadamia frosting.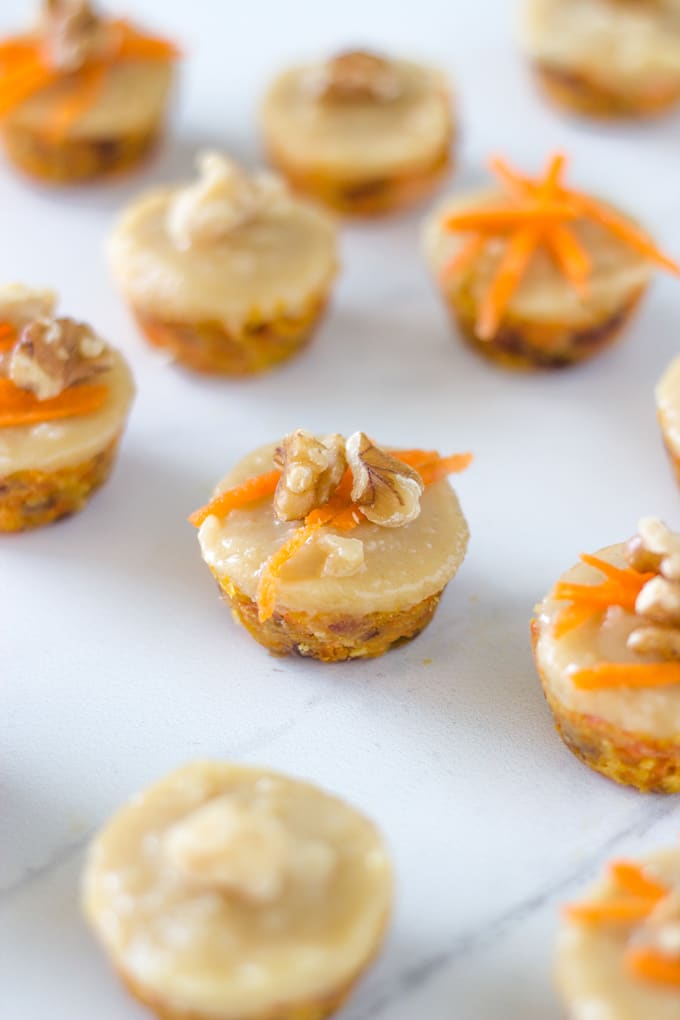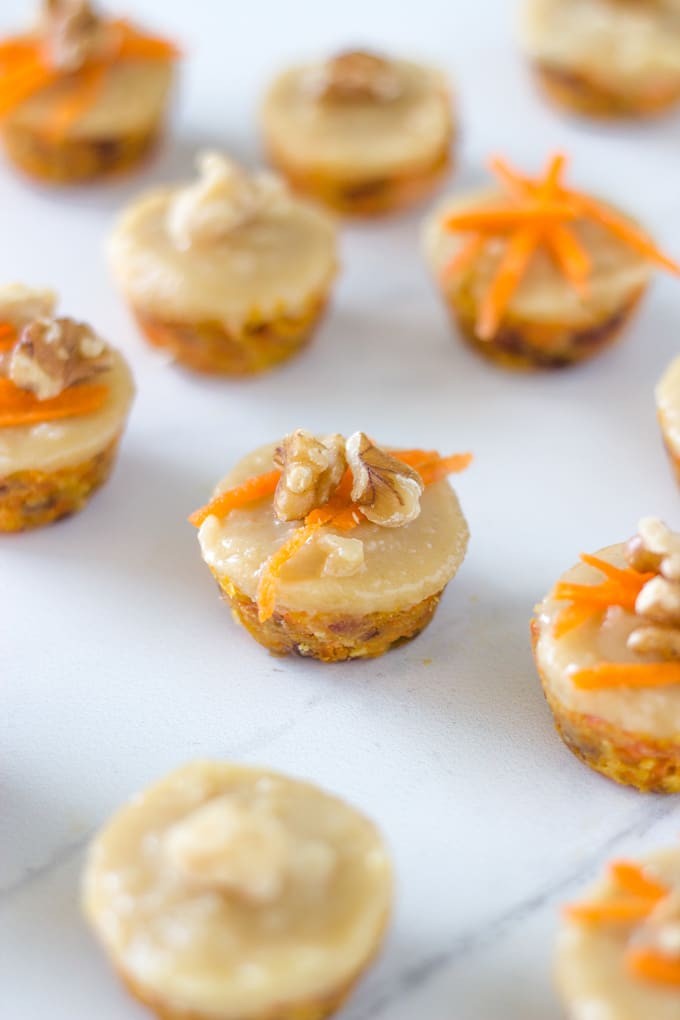 This is my first recipe of 2017 as I decided to take most of January off to spend with my family. It does feel good to be back in the kitchen creating recipes to share with you.
These raw mini carrot cake bites are the perfect recipe to start 2017 off!
They are an adaptation of my raw carrot cake with macadamia frosting recipe that I shared way back in 2014.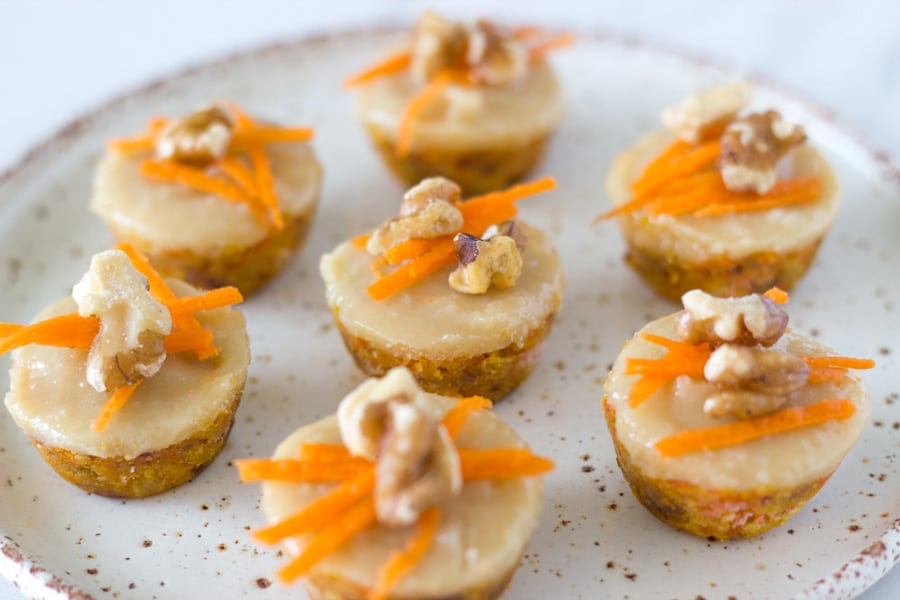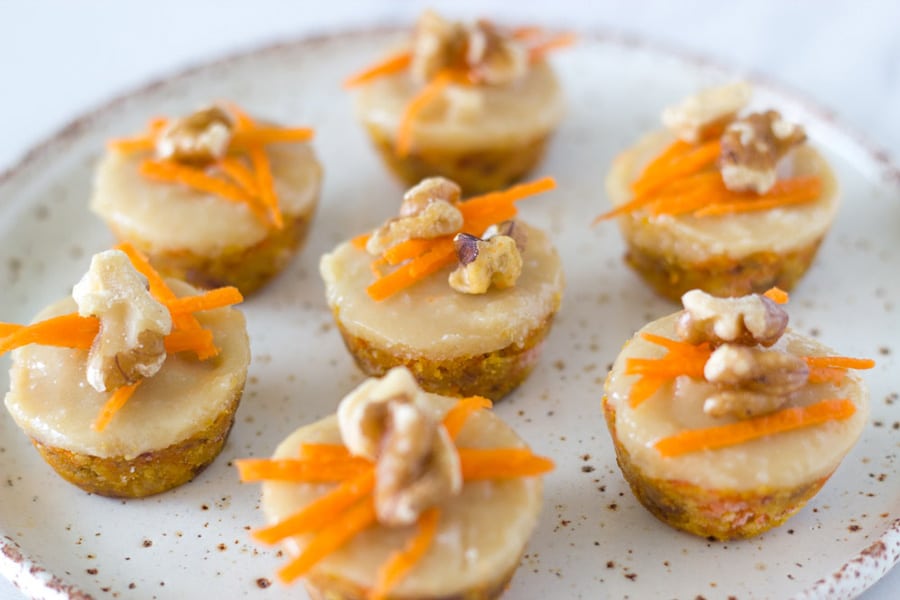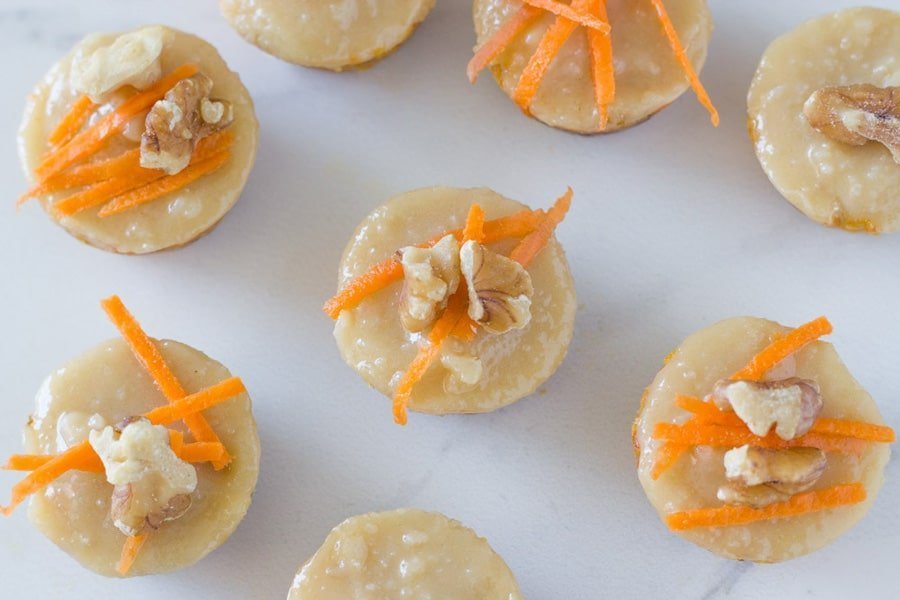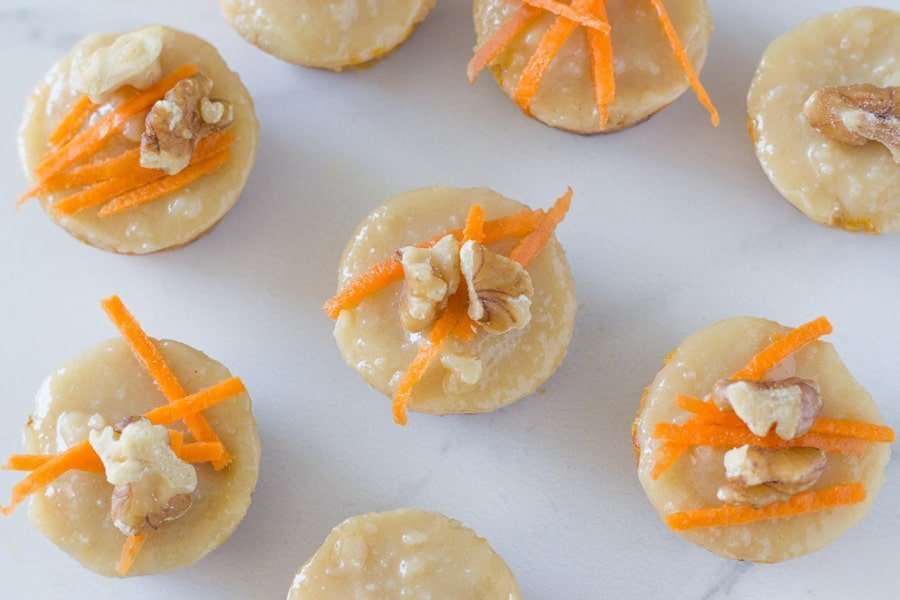 Again I went with macadamia frosting as it is my favourite nut! You could also make it with cashews or blanched almonds.
In the meantime, I hope you enjoy my latest recipe, my raw mini carrot cake bites.
Ness xo
Yield: Makes 24
Raw Mini Carrot Cake Bites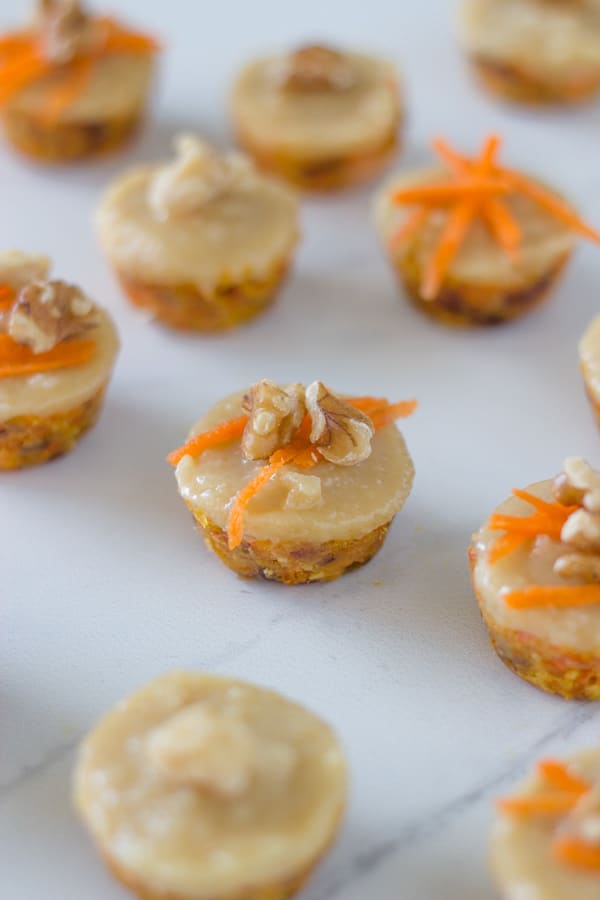 Ingredients
Carrot Cake Base
1 large carrot
1 cup almond meal
1 cup medjool dates, seeds removed
¼ cup desiccated coconut
½ teaspoon cinnamon or one drop Cassia essential oil
Macadamia Frosting
1 cup macadamias, preferably soaked for a few hours
¼ cup pure maple syrup
1 tablespoon lemon juice
1 tablespoon coconut oil
Water, as needed
Toppings
Walnuts
Finely shredded carrot
Instructions
To make the base: chop the carrot into small pieces and then add to your food processor/high speed blender/thermomix with the other base ingredients and process until it resembles crumbs and sticks together when pressed. Spoon mixture into a 24 mini muffin pan (see note below) and press down with the back of a teaspoon.
To make the frosting: process all the frosting ingredients in your food processor/high speed blender/thermomix until smooth, adding in some water as needed. Add to the bases and smooth over with the back of a teaspoon and place into the freezer for 2-3 hours to set.
Top with the walnuts and some finely shredded carrot.
Keep stored in the freezer in an airtight container
Notes
I recommend using either a mini silicon muffin tray or cut out little strips of baking paper to use as tabs at the bottom of the regular mini muffin tray, to make it easier to remove them from the muffin tray.
Cook time does not include the time it takes for the raw mini carrot cake bites to freeze — approximately 2-3 hours, depending on the temperature of your freezer.