20 Gluten Free Instant Pot Recipes
These 20 Gluten Free Instant Pot Recipes are seriously mouth watering and will be on your dinner table in next to no time.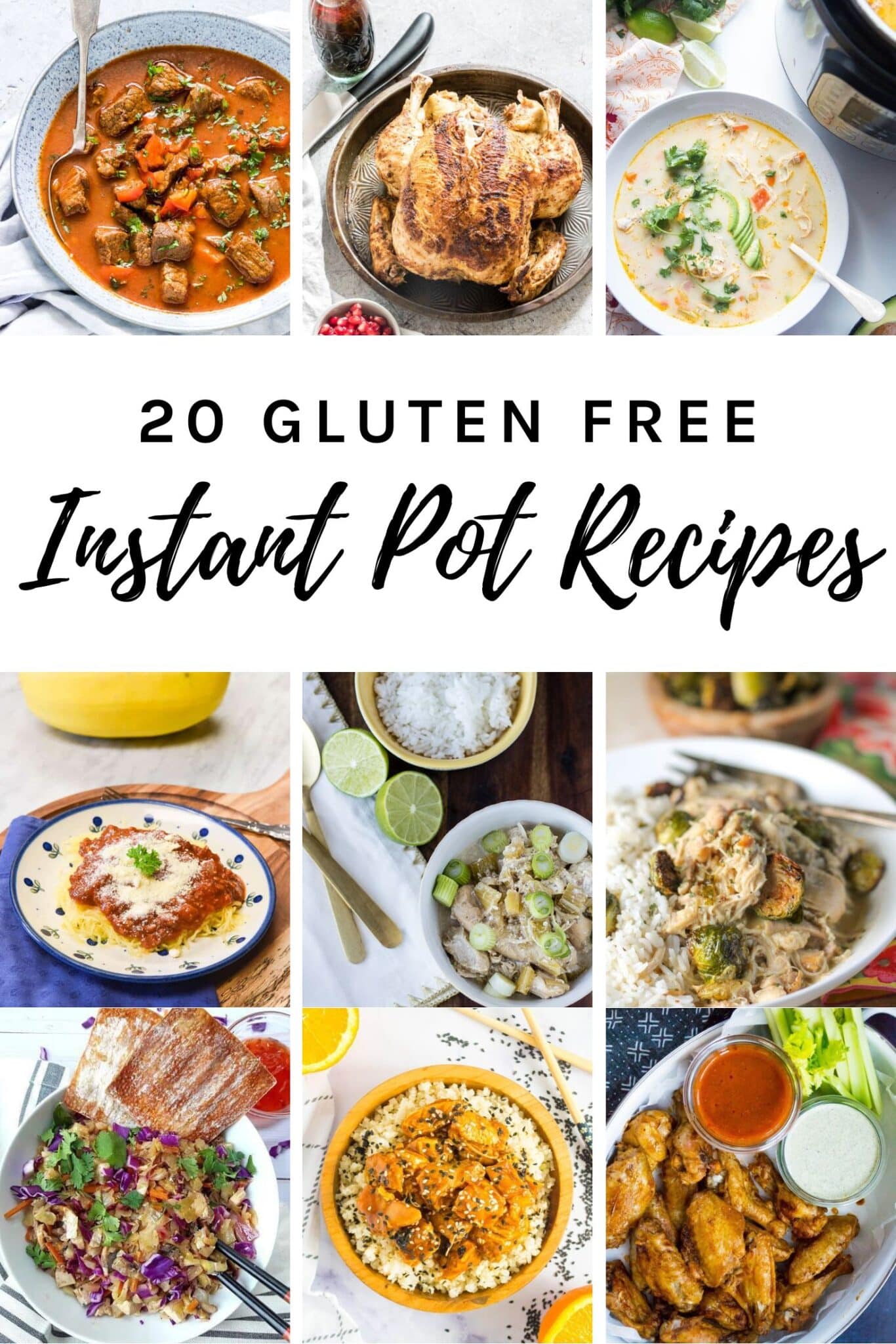 Instant Pots (or Multi Cookers) are amazing appliances to have in your kitchen! Since getting my one a few weeks ago, I have been using it non stop to prepare some amazing low carb and gluten free meals in next to time at all.
What is an Instant Pot/ Multi Cooker
An Instant Pot is a pressure cooker, slow-cooker, rice cooker, and yogurt maker all in one machine. They are great for getting meals on the table in a short amount of time
Instant Pot is an actual brand, however your can purchase multi cookers from many other brands, but they can differ in the functions that they offer.
Another multi cooker I recommend is from Masterpro MultiCooker which can slow cook, saute, pressure cook, make yoghurt and cook rice and pasta. 
The best thing that I am loving about my multicooker is that I can make my slow cooker recipes in a much quicker time using the pressure cooker function AND the quality is still the same!
I have adapted my slow cooker butter chicken recipe into an Instant Pot butter chicken recipe, so if you are short on time to cook dinner, you now don't have to miss out on a winner of a recipe.
So if you own an Instant Pot or a Multi Cooker, you will be able to make these recipes and have dinner sorted in no time at all.