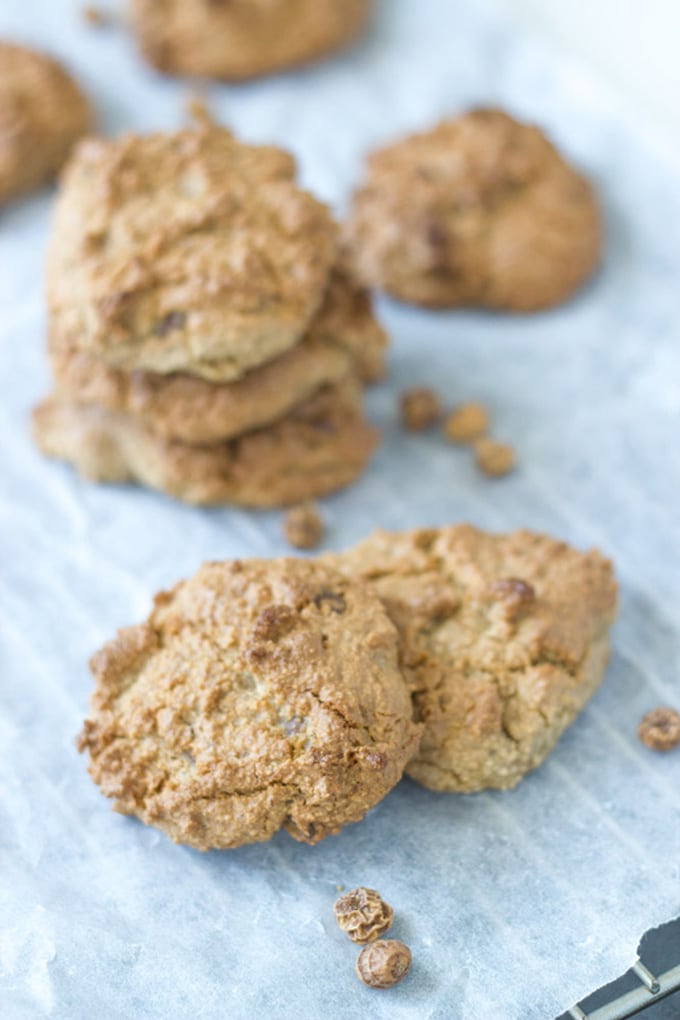 Have you heard of Tigernut Flour?
Well up until a few months ago, I hadn't either.
Recently I was sent some tigernut flour and I was totally intrigued. I did a bit of research and found that it is a great alternative to flour and works well in baking.
So, I decided to try making some chocolate chip cookies. And wow, they worked out brilliantly.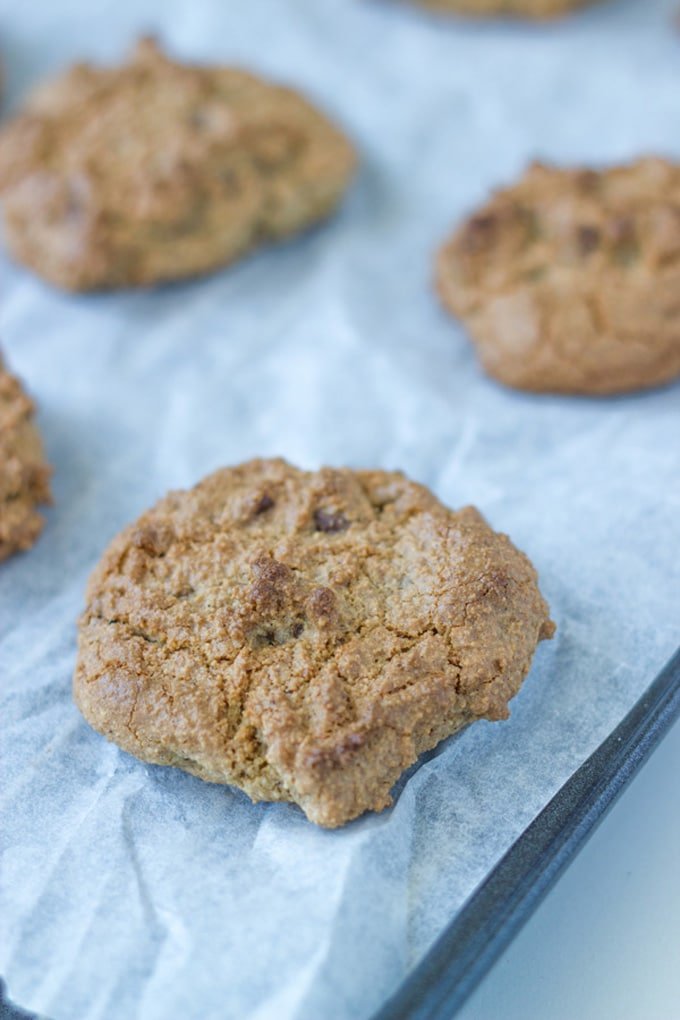 So, what is a tigernut?
Firstly, it is not a nut! Which is probably what you were thinking. So, tigernut is already winning in my books as my daughter Giselle has a tree nut allergy.
Tigernut is a small root vegetable that is grown in Northern Africa and also the Mediterranean.
It is also gluten free, dairy free, a prebiotic, rich in antioxidants and high in dietary fibre, iron, manganese and potassium.
So, back to my recipe!
These tigernut flour chocolate chip cookies were super simple to make and were absolutely delicious. They only lasted for a few hours in my house.
Enjoy
Ness xo
Yield: Makes 12
Tigernut Flour Chocolate Chip Cookies
Ingredients
1 + ½ cup tigernut flour
1 teaspoon gluten free baking powder
1 pinch sea salt
⅓ cup maple syrup
¼ cup coconut oil, melted
2 teaspoon vanilla extract
½ cup chocolate chips
Instructions
Pre-heat oven to 170 degrees celcius
Add tigernut flour, baking powder and sea salt to a bowl, mixing to combine. Add maple syrup, coconut oil and vanilla extract to another bowl, stirring to combine.
Add the wet mixture to dry mixture, stirring well to combine. Add the chocolate chips and fold through the mixture.
Using ⅛ cup measurement, scoop mixture on lined baking tray and flatten with the bake of a spoon.
Place in the oven for 12 - 15 minutes or until the cookies have browned slightly.
Transfer to a cooling rack and allow to cool.
Enjoy