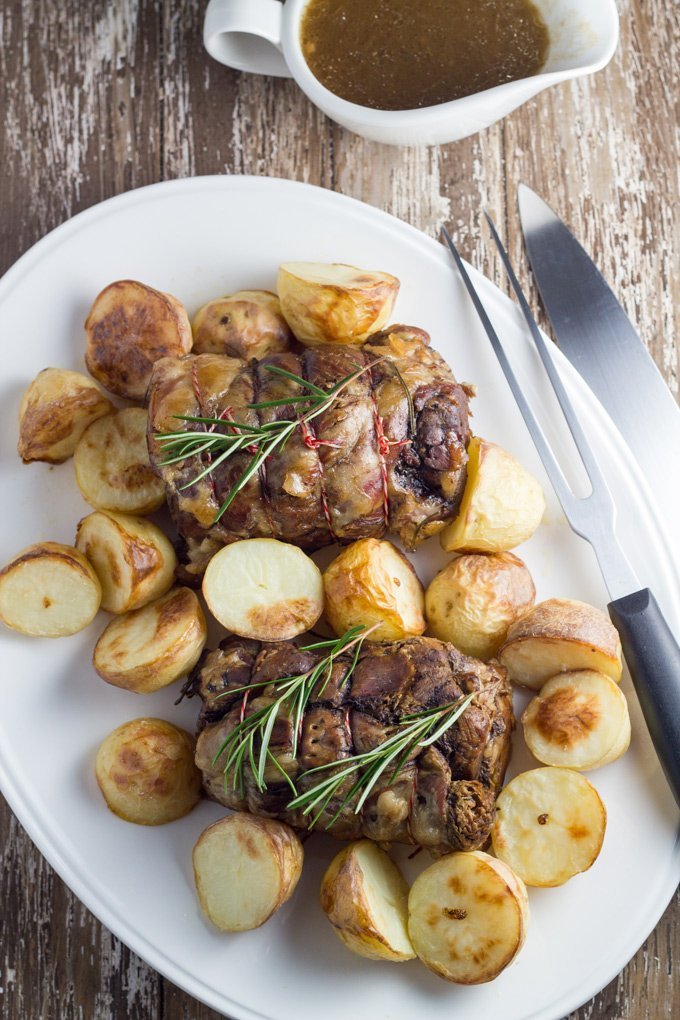 I am a huge fan of roast lamb - and while it's a tough call, I would have to say that it is my favourite roast meat.
Unfortunately, here in Australia, it's probably the most expensive too - but when I saw these boned shoulders at my local butcher for a pretty good price, I knew it was time to share a recipe I have been thinking about for a while.
The roast lamb and gravy is made in (you guessed it) my slow cooker.
Whilst you may have thought I had cooked just about everything in the slow cooker by now - up until a few days ago, I had never made a roast lamb using the slow cooker, only in a conventional oven.
This method is an absolute winner - and the real beauty is that it is seriously easy to make.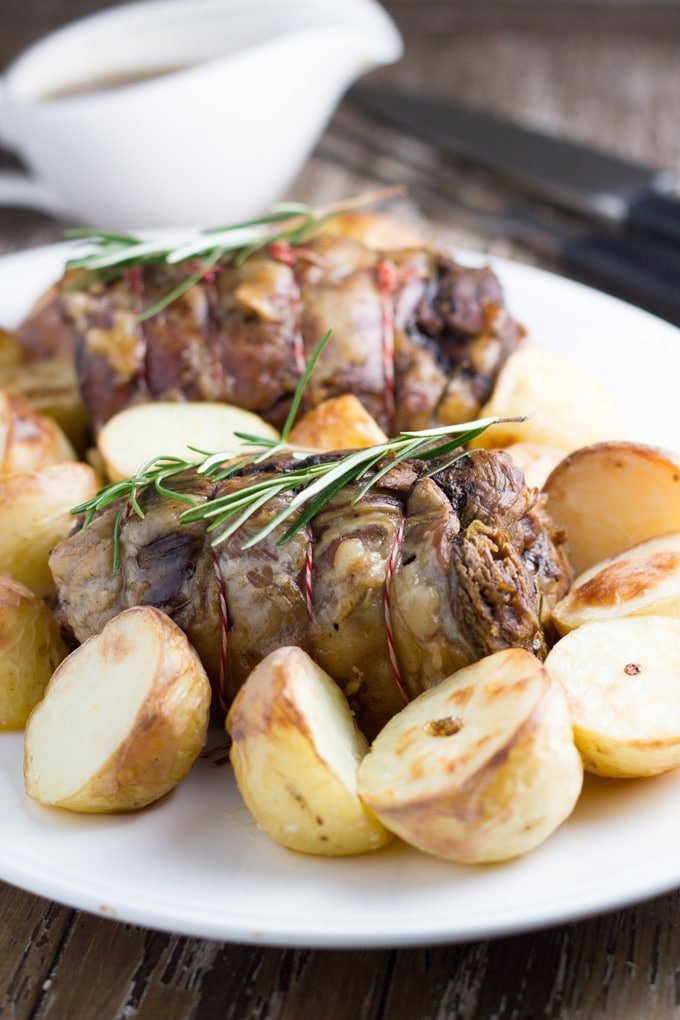 The lamb was really tender and the rosemary and coconut vinegar flavours seemed to work their way right through the meat over the seven-hour cooking process.
I made the potatoes in the conventional oven as there was a tried-and-true method that I just couldn't go past - you'll see in the method that I boil and then roast, and it gives the potatoes a fantastic texture - crunchy on the outside and soft on the inside.
I hope that you enjoy - let me know what your favourite roast is in the comments!
Ness xo
Yield: Serves 6
Slow Cooker Roast Lamb with Oven-Roasted Potatoes
Total Time
6 hours
10 minutes
Ingredients
Roast Lamb and Gravy
1.5kg lamb shoulder (or two smaller roasts)
2 cups organic or home made chicken stock
⅓ cup coconut vinegar 'Balsamic' style
10 rosemary sprigs
8 garlic cloves
2 tablespoons tapioca flour (this is for the gravy)
Roast Potatoes
9 chat potatoes, washed and halved (or 2 large sweet potato, cut into small chunks)
2-3 tablespoons organic butter, cut into small pieces
4 sprigs rosemary
1 teaspoon sea salt
Instructions
To make the roast lamb, place all ingredients (except the tapioca flour) into a slow cooker and cook on low for 6 hours, turning over at 3 hours. Then, turn the heat up to high and cook for 60-90 minutes until the meat is really tender.
Remove the lamb from the slow cooker and rest on a plate, covered with foil, for 20 minutes.
Reserve 2-3 cups of the liquid for the gravy.
Pre-heat oven to 200 degrees celcius (do this when you turn the slow cooker heat up to high).
While the oven is pre-heating, place the potatoes in a medium saucepan with cold water and bring to the boil, covered. Then remove the lid and boil for 10 minutes until the potatoes are just tender.
Drain then place the potatoes in a baking dish or tray, cover with butter, rosemary and sea salt, place in the oven and cook for 40-45 minutes until golden brown.
To make the gravy, place the tapioca flour and 3-4 tablespoons of the reserved liquid in a small saucepan on medium heat and whisk until it forms a paste. Slowly add the remaining liquid, whisking to ensure there are no lumps. Cook for 10 minutes and then remove from the heat and let rest for 5-10 minutes to thicken up.
Slice the lamb and serve with the roast potatoes and gravy. I also recommend serving with some steamed greens.