These Slow Cooker Meatballs are super yummy meal and best of all they so simple to make! Plus they are low carb.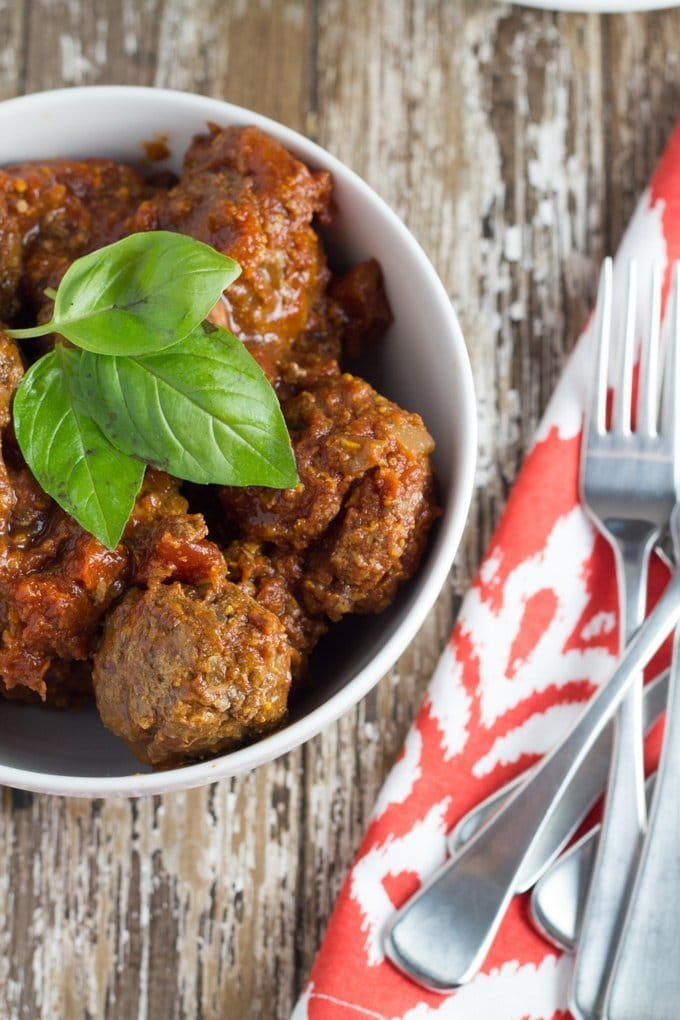 I have been hoping to bring you a meatball recipe for quite a while now - one that is gluten, egg and nut free. It's been a challenge, as there are certain ingredients in a traditional meatball recipe which help them stay meatballs instead of turning back into (tasty) mince.
My awesome Slow Cooker Meatballs are the delicious result of this trial and error!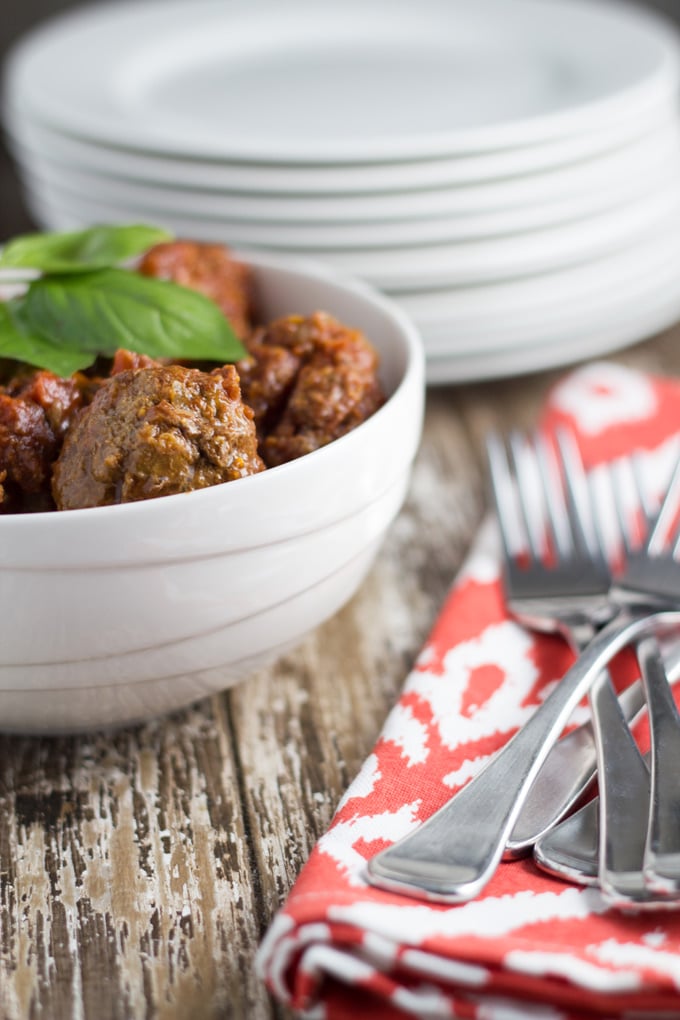 This experimentation started with ingredients, and then with my method - and it's really paid off. The key elements of success, so far as I can tell, are the grating of the carrot, which help to bind the mixture together, the combination of beef and pork mince (which is delicious) and the use of the slow cooker.
I chose to cook these over 6-8 hours. I also chose not to brown them first as they have an increased chance of falling apart. This has the added benefit of removing a process from the recipe. I served mine with steamed greens and sweet potato wedges, which made it the perfect nutritious dinner.
Enjoy
Ness xo
Yield: Serves 6-8
Slow Cooker Meatballs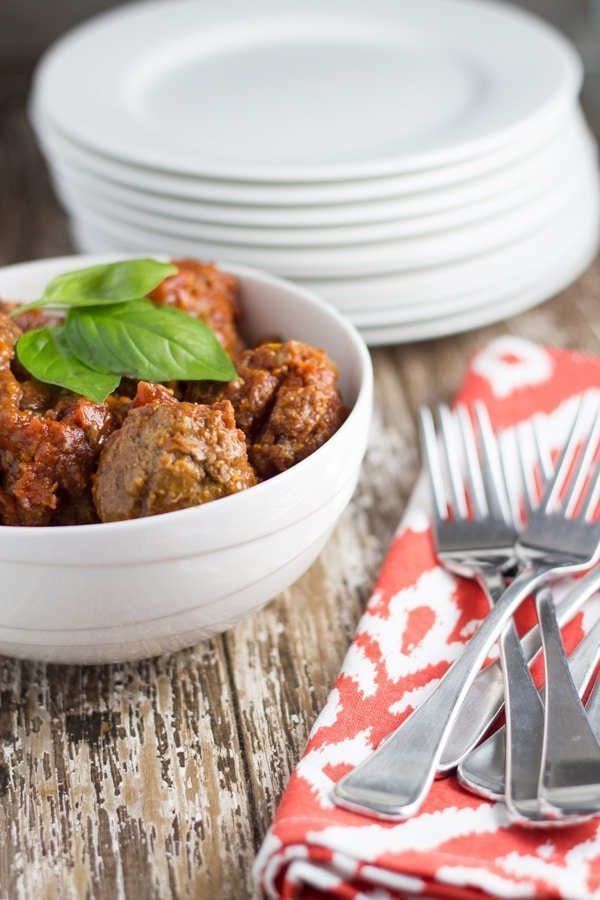 Total Time
6 hours
20 minutes
Ingredients
Meatballs
½ kilogram beef mince
½ kilogram pork mince
1 medium onion, finely chopped
1 medium carrot, finely grated
¼ cup fresh parsley, chopped
Salt and pepper to season
Tomato Sauce
1 x 400 grams organic chopped tomatoes
3-4 garlic cloves, minced
1-2 tablespoons, fresh basil
Salt and pepper to season
Instructions
Combine meatball ingredients in a large mixing bowl, mixing lightly until well combined. Shape into desired size meatballs and add to the bottom of the slow cooker. I used a soup soon to shape mine.
Add sauce ingredients to the slow cooker, placing on top of the meatballs. Cook on low for 6-8 hours.
Serve with your favourite sides.