Slow Cooker Butter Chicken is one of the tastiest slow cooker meals ever and it is so easy to prepare too.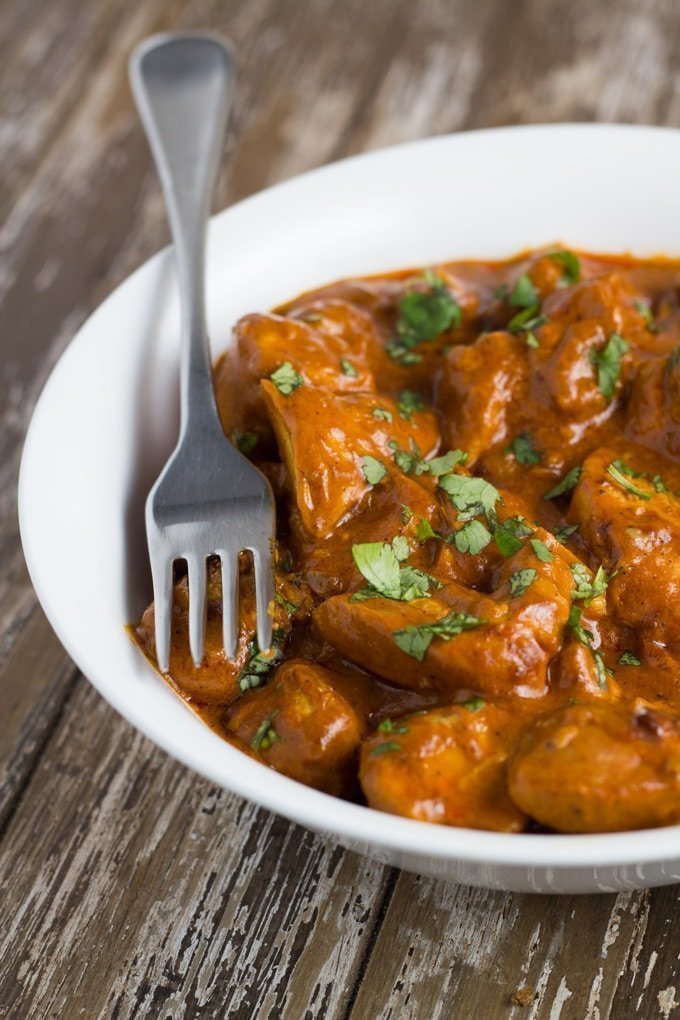 A long, long time ago, I used to eat out and get takeaway a few times a week. I did love to cook, don't get me wrong.
But, when I was getting home late from work, it was easy just to buy dinner one of two dishes – Butter Chicken or Chicken Tikka Masala. If I ever made one of these dishes at home, it would usually be from a jar.r.
When we would eat at an Indian restaurant (or get Indian takeaway), I would ord
These days I like to know what goes in to the meals that my family eats. This means fresh, whole foods and a variety of herbs and spices – no numbers, and no crap.
I have made Butter Chicken recipes before from scratch, but never using a slow cooker or a crock pot. Seriously, why did I not have one of these babies before!!
WHAT IS A SLOW COOKER
A slow cooker is a pot that either sits inside a heating plate or it sits inside a unit.
They typically heat from the bottom and as such, some dishes will burn or the food will stick to the bottom if there is not enough amount of fluid in the pot.
They usually have three settings; high, low and keep warm.
Cooking is so easy when you use a slow cooker (easy enough that you don't need to settle for takeaway, so long as you plan a little bit ahead) and the results are fantastic.
If you are cooking meat, it is always really tender or falling off the bone, depending on what cut of meat you are cooking.
SLOW COOKER MEAL TIPS
Use the low setting whenever possible. This will help to bring out the flavours of the dish you are cooking. I only recommend using the high setting, if you are running short on time.
Roll the meat in some tapioca flour (or other healthy thickener) to help thicken up the liquid while cooking
Always add the greens towards the end of cooking. This will ensure that they are not too soggy and/or discoloured.
Make sure you keep the lid on to ensure that no heat escapes and your meal is cooked properly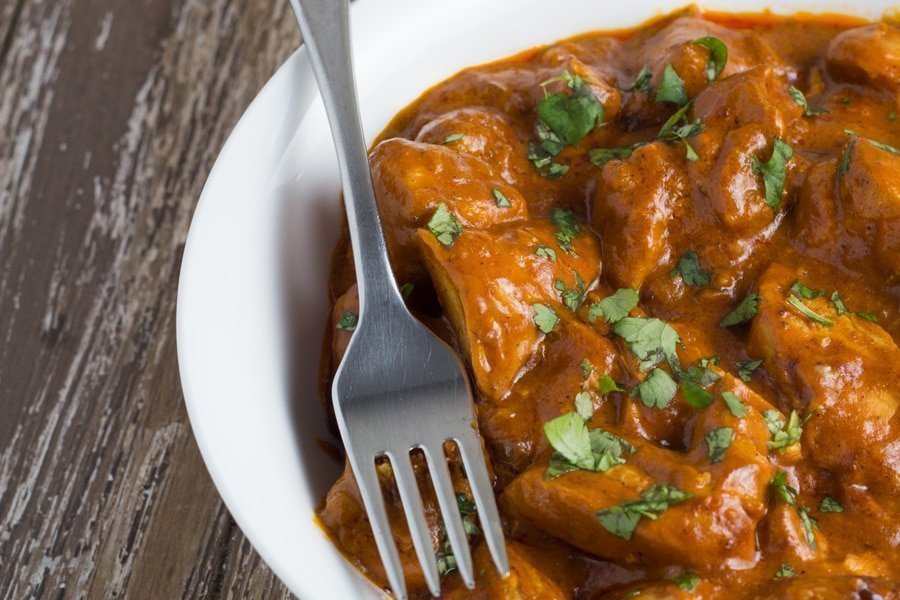 This easy slow cooker butter chicken is delicious, healthy and so easy to prepare. It is gluten free, dairy free and one of my favourite recipes when I want to slow cook chicken.
MY BEST SLOW COOKER RECIPES
Slow Cooker Shredded Lemon Garlic Chicken