Slow Cooker Beef Ribs are a great meal to serve your guests. The flavour is amazing and they are so easy to make. Your guests will seriously be impressed!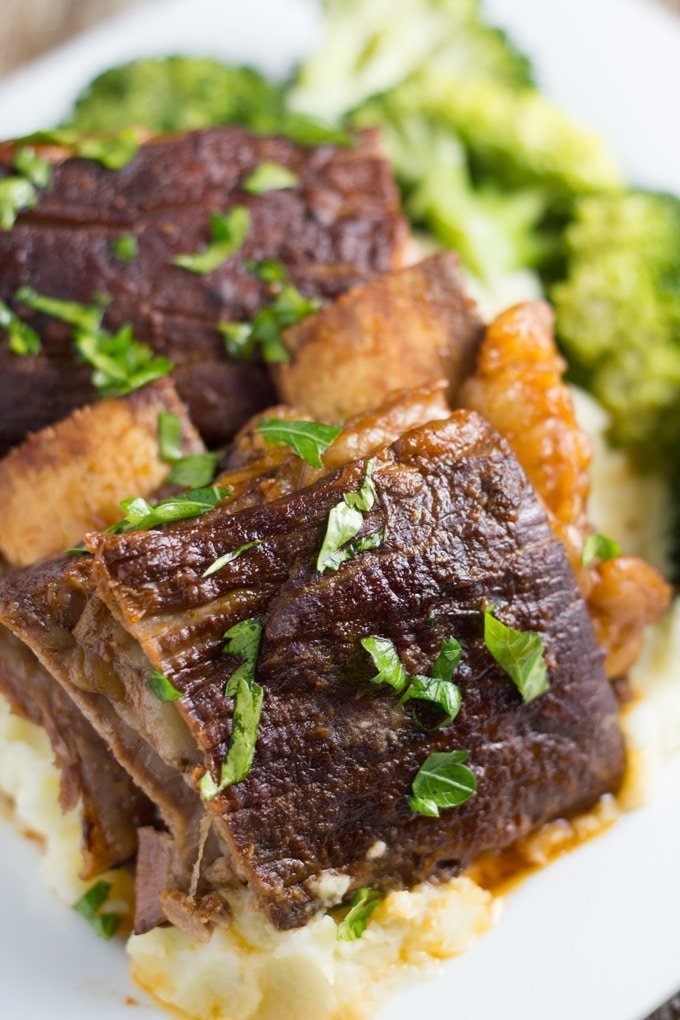 RECIPE FEATURES
Gluten & dairy free - suitable for those with dietary restrictions without skimping on flavour.
Healthy wholefood ingredients - which are easy to find at any supermarket or health food shop.
Easy to make – Only a few preparation steps involved to make these beef ribs and then you let them cook during the day in your slow cooker.
INGREDIENTS
Ribs – I highly recommend using beef short ribs. They are easy to cook with and should fit in your slow cooker.
Worcestershire sauce – you can make your own or you can use a store-bought sauce. You can buy gluten free Worcestershire sauce from the major supermarkets and organic Worcestershire sauce from the health food shops.
Beef stock – you can use your own homemade stock or use store bought stock. If you are buying from the supermarket, try to find one with minial or no additives. My favourite is the Maggie Beer range.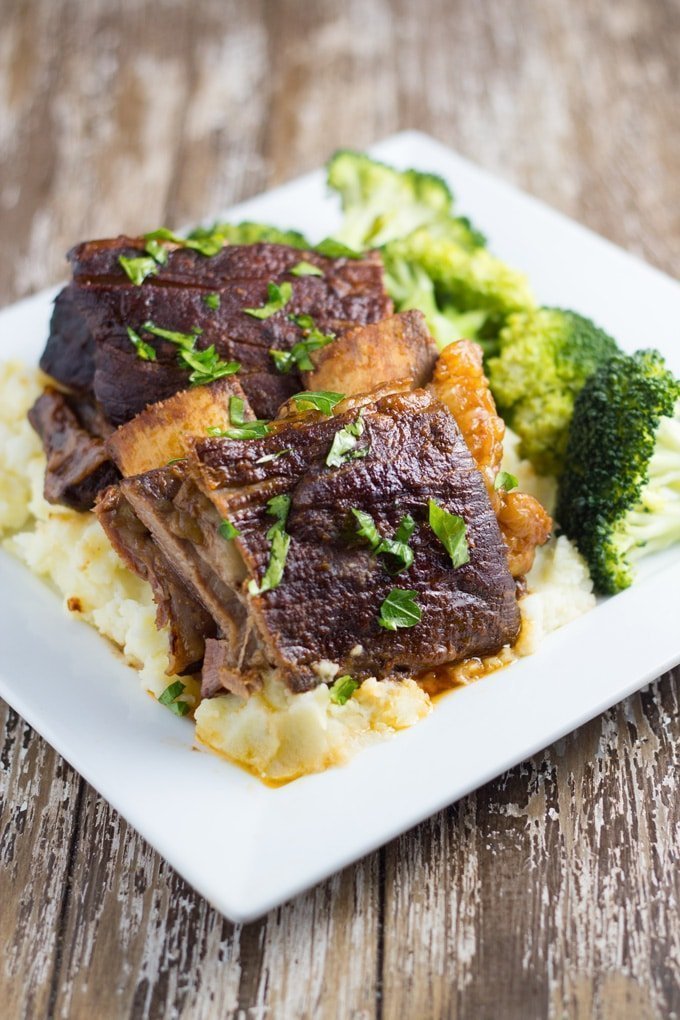 TIPS AND FAQS
What to serve with – you can serve these slow cooker ribs with your favourite greens and potato mash (sweet potato or white potato).
Time to cook – I highly recommend cooking on low heat for 6-7 hours. The longer you allow it to cook, the softer the meat will be.
Why searing is important - browning the ribs in pan first will ensure that you seal in the flavor.
How to store leftovers - Leftover ribs will keep well in the fridge for 3-4 days. Make sure you keep in a sealed container. When reheating in the microwave, use a microwave safe dish and heat on 50% power.