These raw mini peppermint slice bites are the best version of a healthy mint slice!! They are super easy to make and are completely dairy free, gluten free, refined sugar free and are vegan friendly.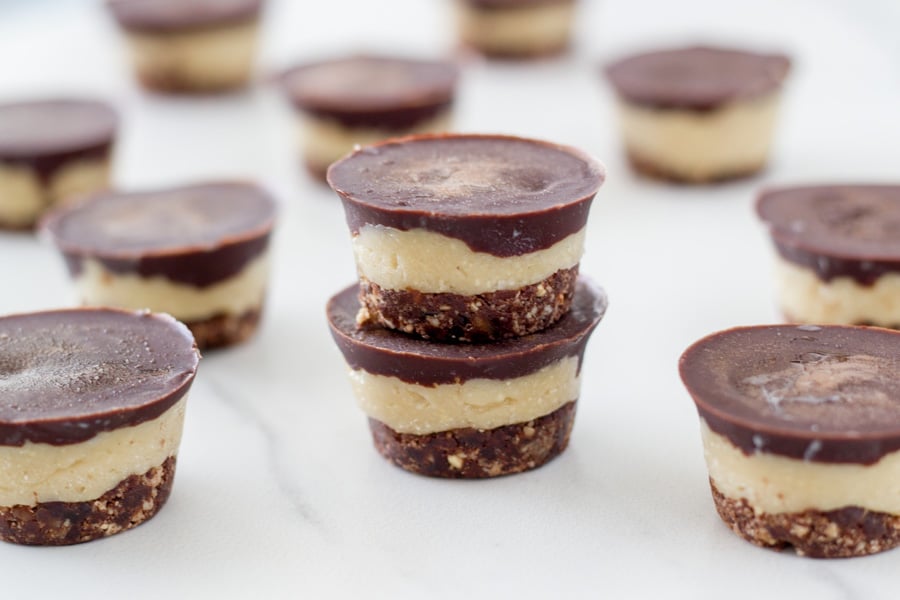 These is my mini version of my raw peppermint slice which I shared back in 2014. It was one of the very first raw desserts that I shared on Becomingness, however I did update it with much nicer looking photos a couple of years ago.
Mint slice has always been a popular dessert and I remember eating various versions of mint slice when I was younger.
Do Mint Patties and After Dinner Mints ring a bell?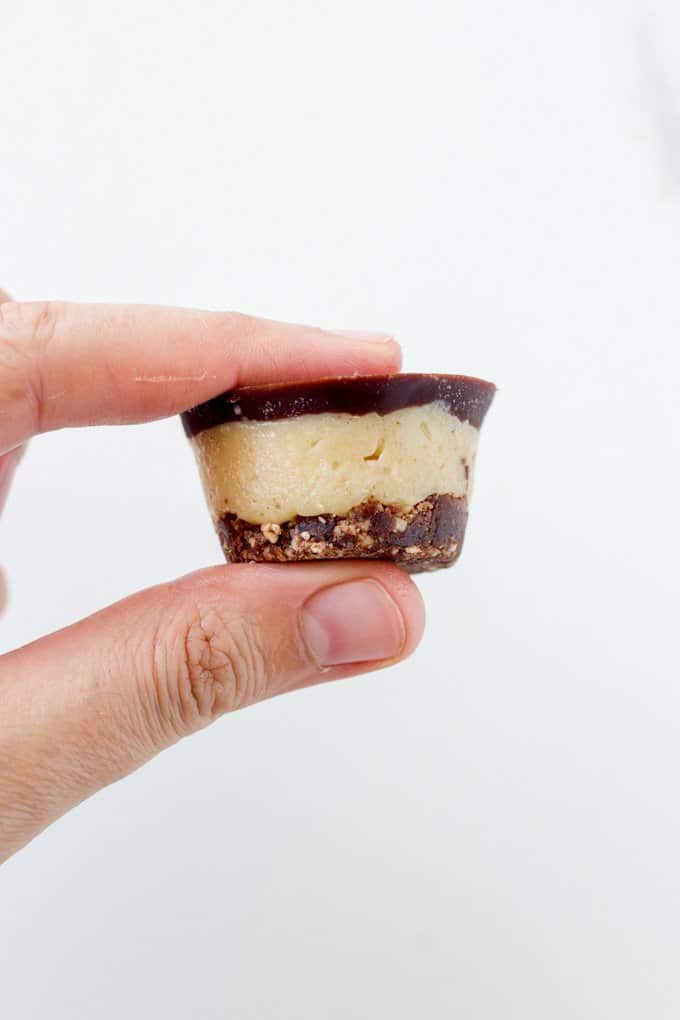 These raw peppermint slice bites contain three amazing layers:
The base layer which is made of dates, cashews or macadamias and raw cacao powder.
The peppermint layer which is made of cashews or macadamias, desiccated coconut, pure maple syrup and peppermint essential oil.
The choc layer which is my go-to raw chocolate mixture, made of coconut oil, pure maple syrup and raw cacao powder.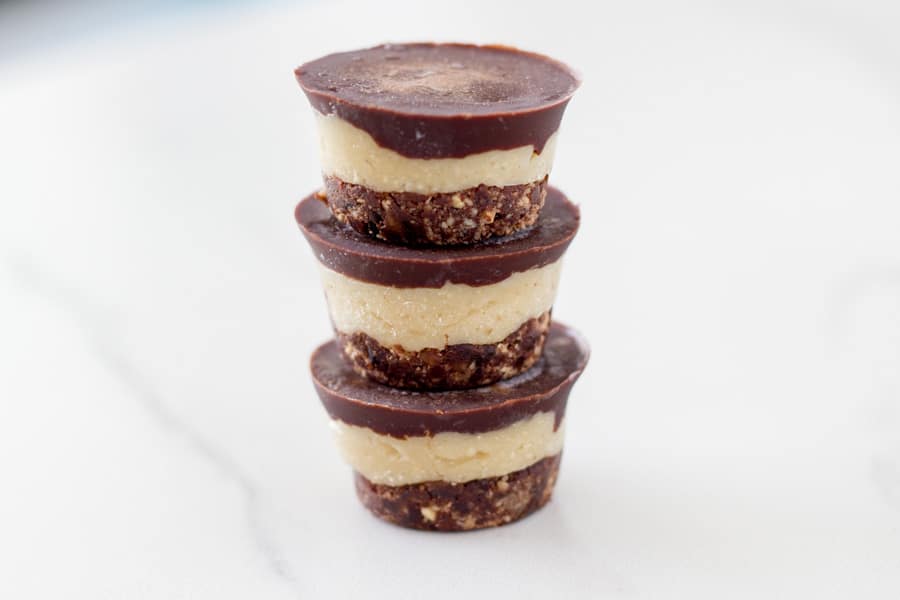 Just a few things to note here.
If you can soak the nuts for the peppermint layer for a few hours beforehand, it will help to ensure that peppermint layer is nice and smooth.
Make sure you use top quality peppermint oil to ensure the best flavour.
I highly recommend using a mini muffin silicon tray. It makes the process a whole lot easier.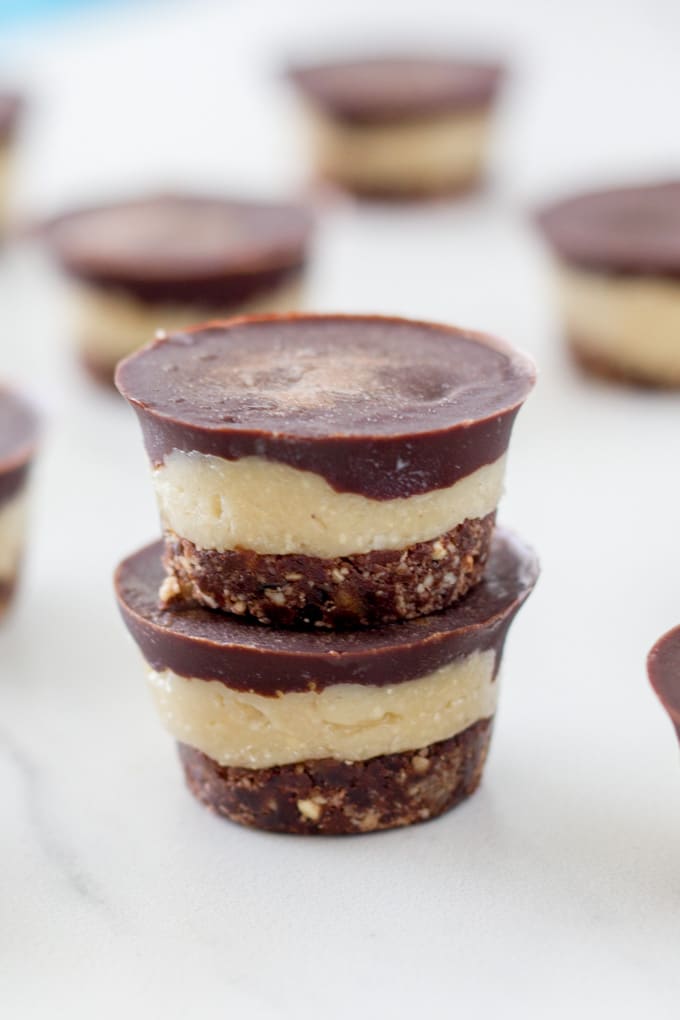 As with all of my raw dessert recipes, these peppermint slice bites are gluten free, dairy free, refined sugar free and suitable for vegans.
And if you are fan of my mini raw desserts, then make sure you check out some of my other ones:
Raw chocolate raspberry slice bites
ENJOY!!