The layers of this raw chocolate raspberry slice work so well together. The chocolate nut base has the perfect crunch to it, the raspberry layer is soft and sweet and the chocolate layer will leave you wanting more.
This slice is at the top of my dessert list.
I love finding flavours that work well together in a slice and this classic pairing of chocolate and raspberry is no exception.
This is a fairly simple recipe to make and it involves 3 elements:
Chocolate & nut base
Raspberry middle layer
Raw chocolate top layer
One trick is to make sure you freeze it well to ensure you are able to slice it properly.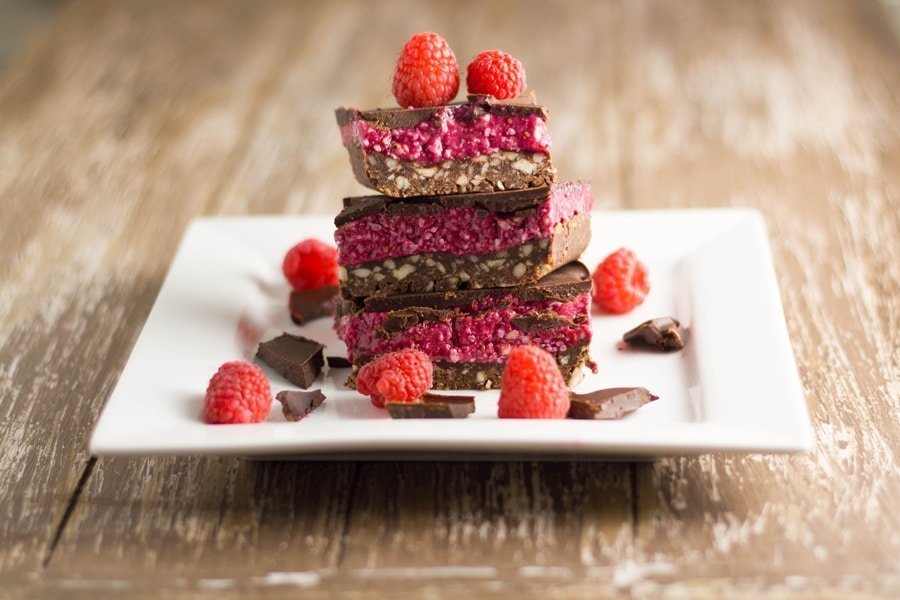 If you are after other raw desserts to try, then these are at the top of my list Raw Caramel Slice, Raw Caramel Brownie Slice and Coconut Rough.
Enjoy
Ness