Raw Chocolate Matcha Truffles are simply amazing! The pairing of matcha and chocolate make a winning combination. Make sure you double coat the truffles in the raw chocolate for extra yumminess!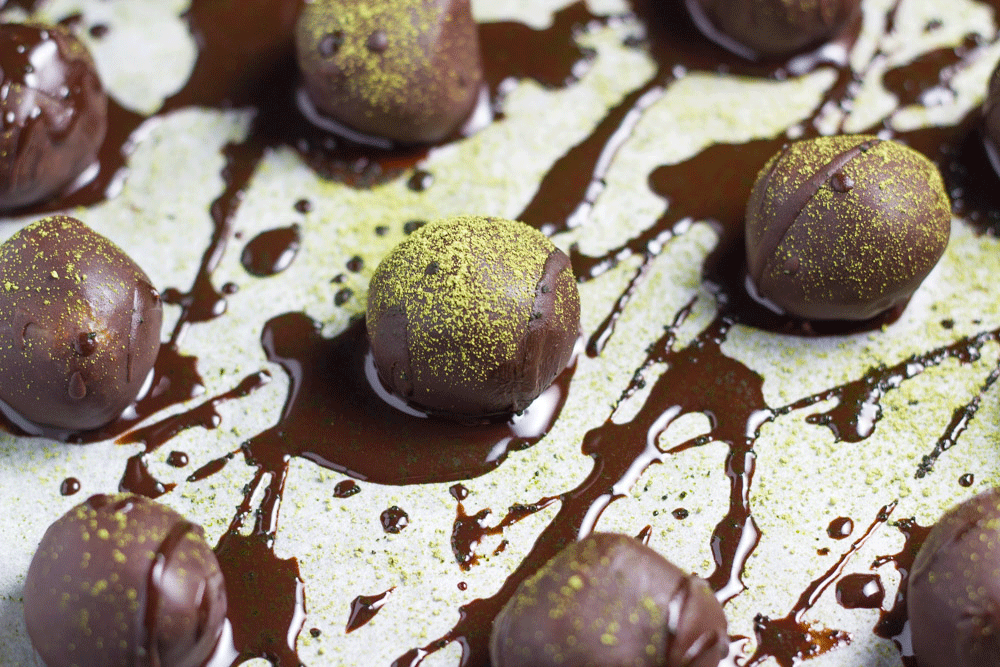 So, I have been having a bit of chocolate craving lately and have been trying out different truffle flavour combinations.
First, I made my Raw Chocolate Caramel Macadamia Truffles (which are awesome by the way!!) and then I decided to make these Raw Chocolate Matcha Truffles.
YUM!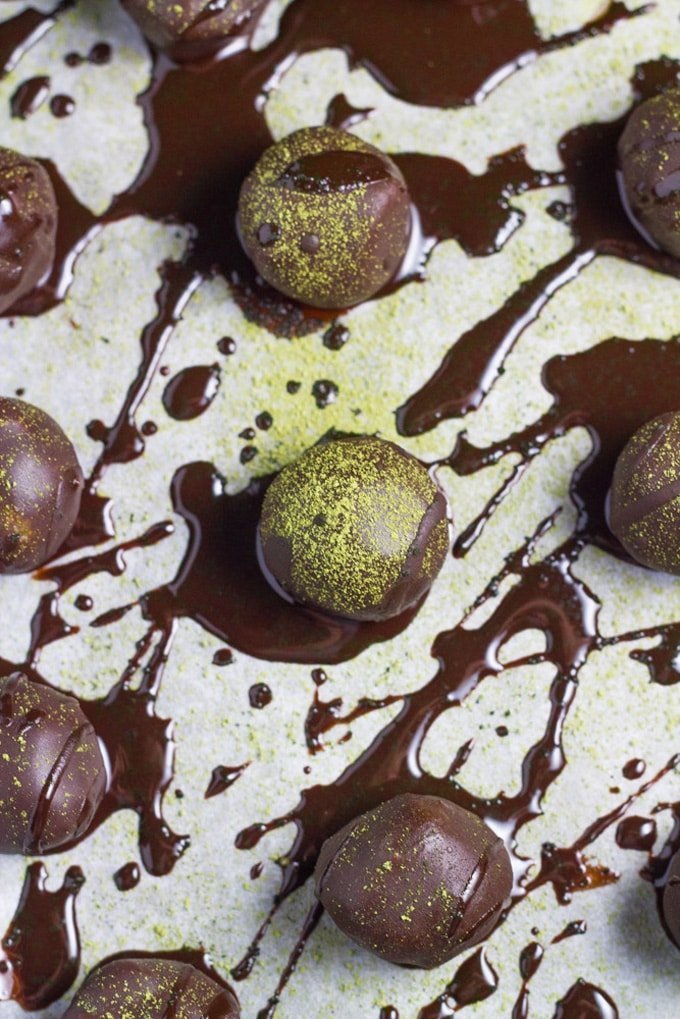 These are amazing! I have now created a decent truffle and chocolate cup recipe collection! Check out my Strawberry Cream Truffles, Chocolate Chip Cookie Dough Balls, Raspberry Chocolate Cups, Ferrero Rocher Cups and Peanut Butter Cups if you want some more chocolate inspiration.
Yep, I have a few now!!
Best thing is that they are all gluten, dairy and refined sugar free!!
Which one is your fave?
Enjoy.
Ness xx