Raw Chocolate Caramel Pie has three amazing layers, the nutty base, middle caramel layer and the chocolate layer on top.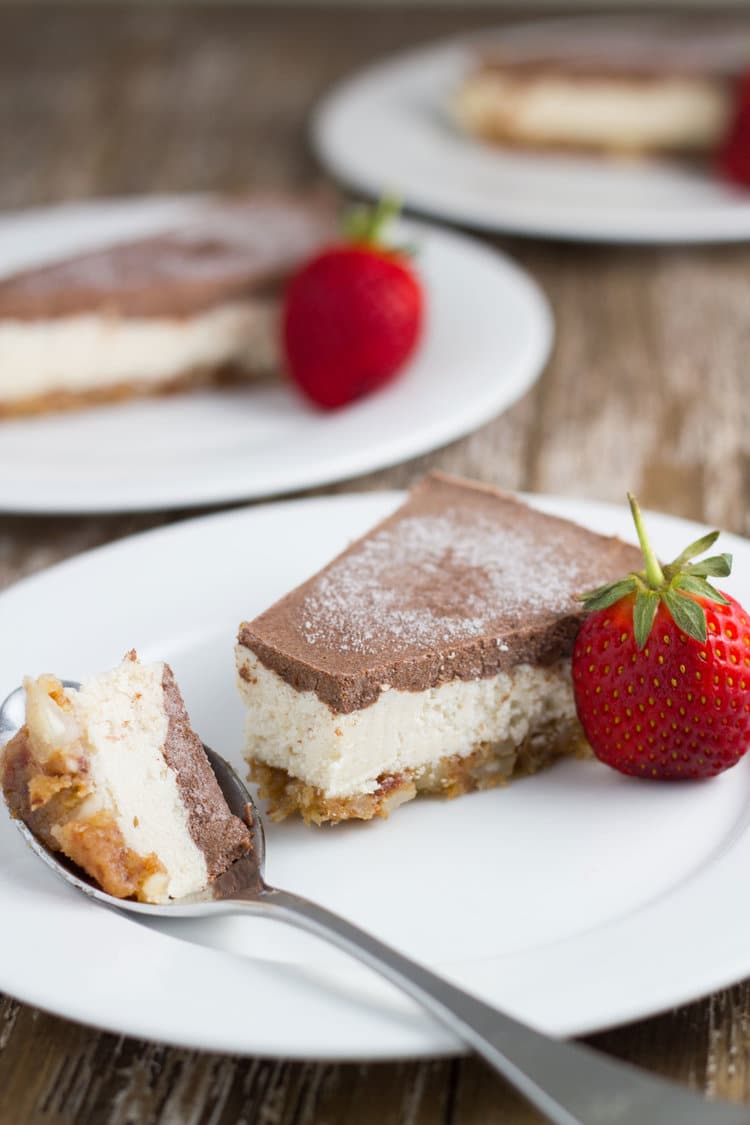 After asking over on my Facebook page which desserts you would like me to make next, I received a heap of fantastic suggestions that I plan on attempting over the coming weeks/months.
So for my latest dessert, I decided to combine a few of the suggestions and came up with this Raw Chocolate Caramel Pie. It is really easy to make and oh my does it taste amazing!
The chocolate layer tastes like chocolate paddle pops, which brought back memories of when I used to buy them from the high school canteen. If only they were this healthy!
This dessert is suitable for paleo, vegan, clean eating, gluten free, dairy free & egg free diets. So it really is a winner!