Raw Carrot Cake Bliss Balls. These bite-sized bliss balls are very tasty, not too sweet and so easy to make!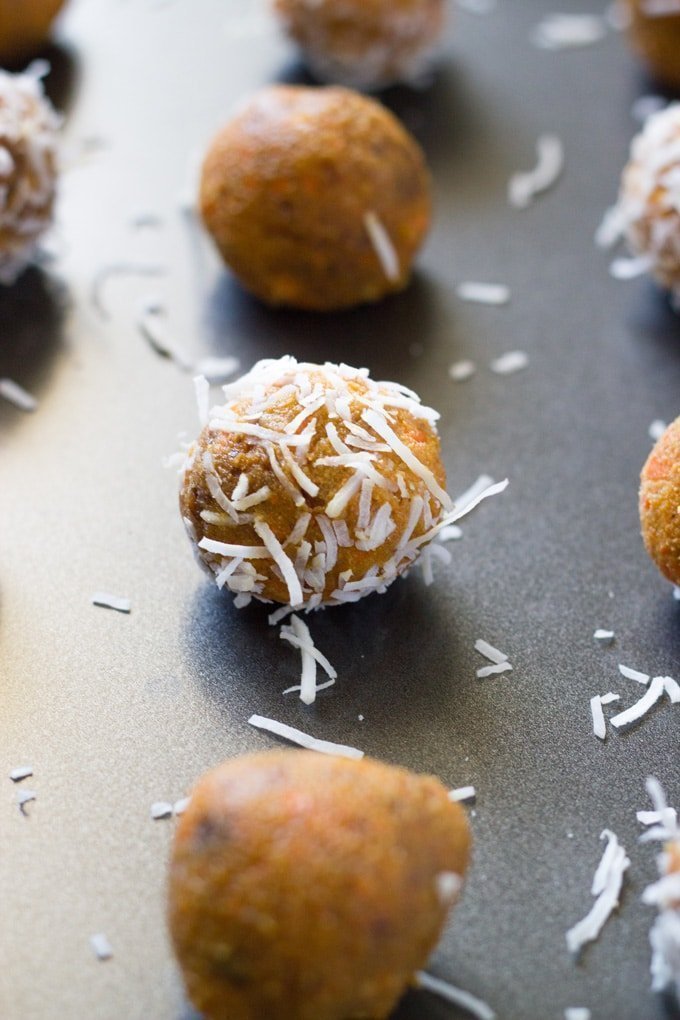 I am always on mission to bring you healthy treats that are easy to make - like these raw carrot cake bliss balls!
These are an adaptation of my Raw Carrot Cake recipe, and while I have traded out the macadamia frosting, we instead get bite-sized bliss balls that are rich, very tasty, and not too sweet.
They have a flavour that is somewhat unique amongst the bliss balls I have tried - in a good way, and I can't wait to hear what you think of them!
Enjoy
Ness xo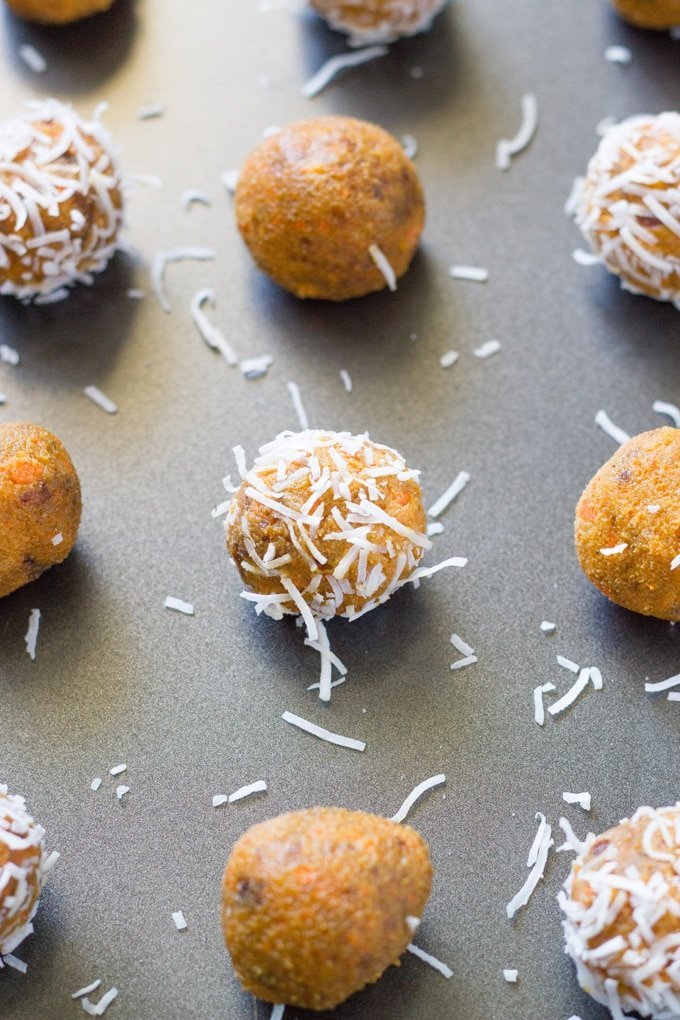 Yield: Makes 22 - 26
Raw Carrot Cake Bliss Balls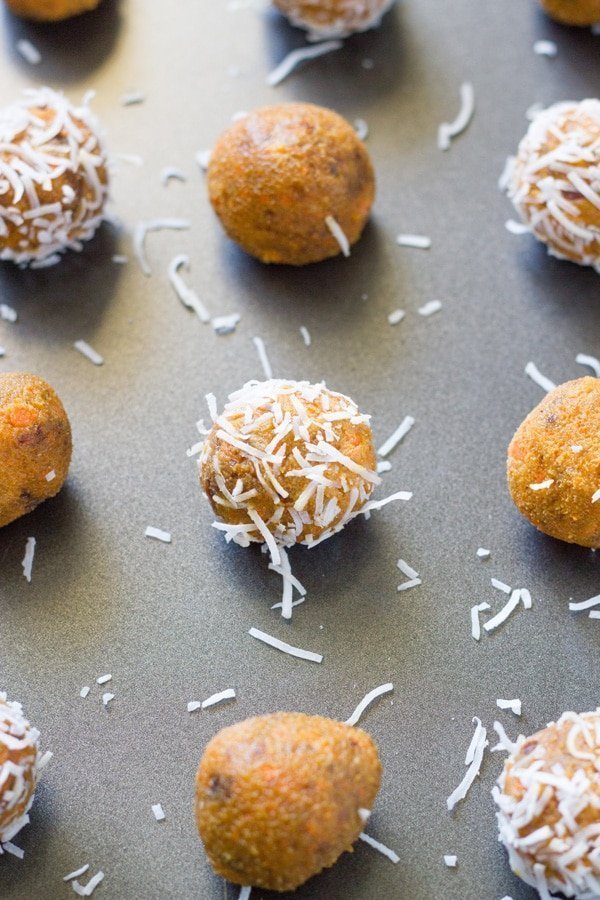 Ingredients
2 large carrots, peeled and cut into smaller chunks
2 cups medjool dates, seeds removed
1 + ½ cups almond meal
½ cup walnuts
½ teaspoon cinnamon
Optional
Shredded (or desiccated) Coconut
Instructions
Add all the ingredients (except the desiccated coconut, if using) to a high speed blender (or food processor) and process until well combined and the mixture sticks together.
Roll the mixture into small balls and place on a lined baking tray and place in the freezer for 30 minutes or until ready to eat.
Optional Step - Remove from the freezer and roll in the coconut. Place back in the freezer until ready to eat.
Notes
The cook time does not include the time it takes for the bliss balls to set in the freezer, approximately 30 minutes.