Raw Caramel Slice Bites is one of the best raw treats ever. You can't beat the combo of the coco-nutty base with the gooey caramel and the raw chocolate on top. Healthy caramel slice for the win!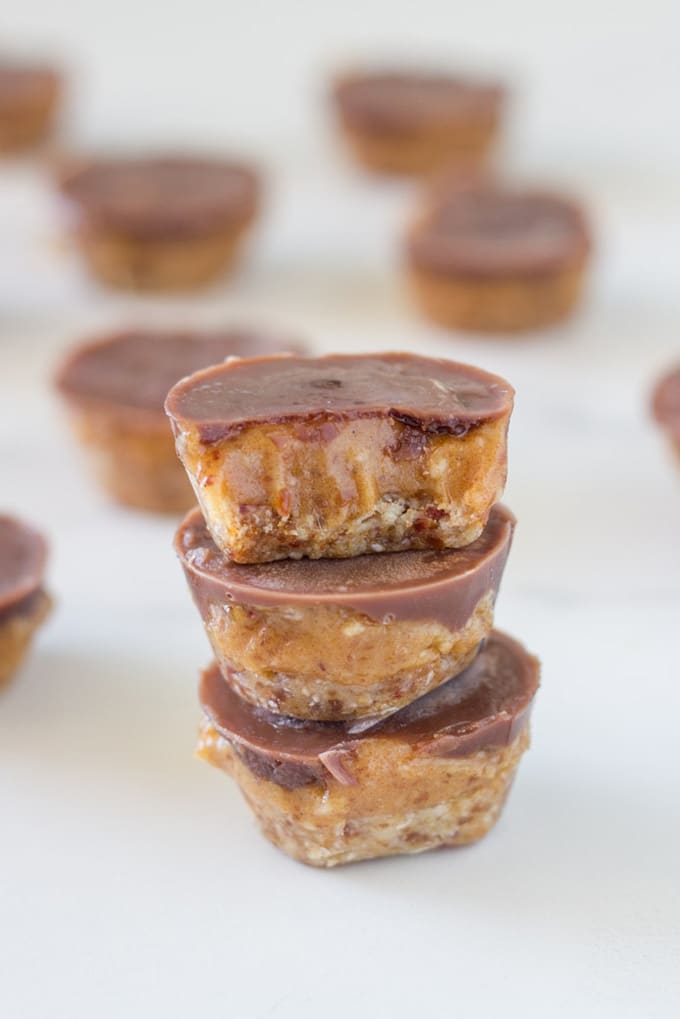 It's official!!
Raw caramel slice is my favourite raw dessert ever!! It is one of the very first raw desserts recipes that I shared on Becomingness and has always has been at the top of my favourite desserts list!
I have even also made a few variations over the past few years that include caramel in some way or another.
OTHER AWESOME RAW TREAT RECIPES THAT INVOLVE CARAMEL
Raw Caramel Macadamia Bliss Balls
Best Ever Raw Caramel Brownie Slice
Raw Chocolate Caramel Macadamia Truffles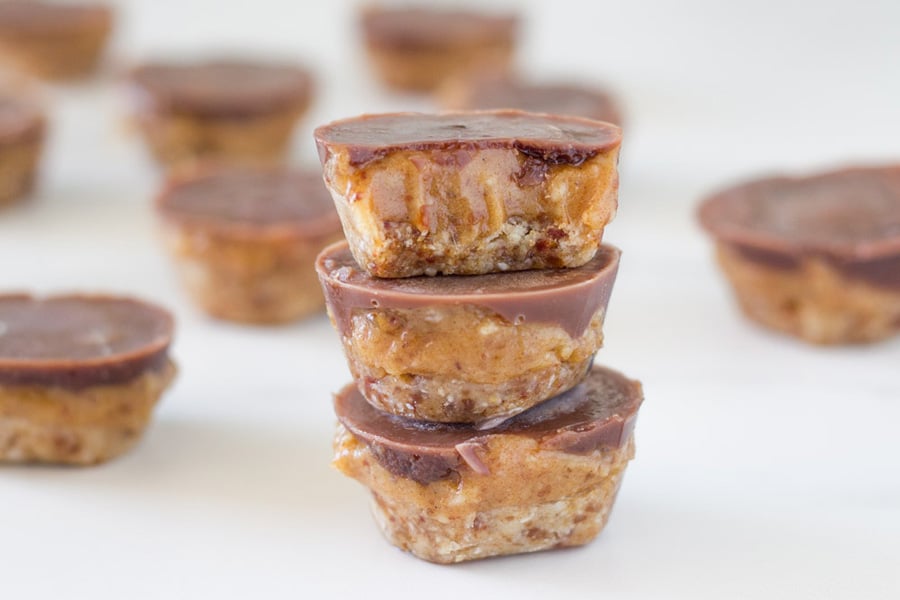 These raw treats are just WOW and are gluten free, dairy free and refined sugar free!
Plus it also classifies as a raw vegan caramel slice.
I absolutely love the combination of the coco-nutty base with the gooey raw caramel and the raw chocolate on top.
The reason I made this raw caramel slice recipe into smaller bite size pieces is in response to a question I am asked sometimes about how to cut my raw dessert slices without the chocolate cracking on top.
It does not always happen. But when it does, it can be frustrating. Especially, when you are serving them to guests.
Yep, that has happened to me before.
TIPS ON ENSURING THE CHOCOLATE TOP LAYER DOESN'T CRACK WHEN SLICING
Always make sure that the layers are completely frozen before you cut the slice
Use a very hot knife to cut the slice.
But...
I have made it even easier now, with this recipe!
It does require a little extra preparation, due to dividing each mixture 24 times (I just use a teaspoon to do that). But, it is really worth it. And it is so much easier when you use a silicone mini muffin tray.
Trust me!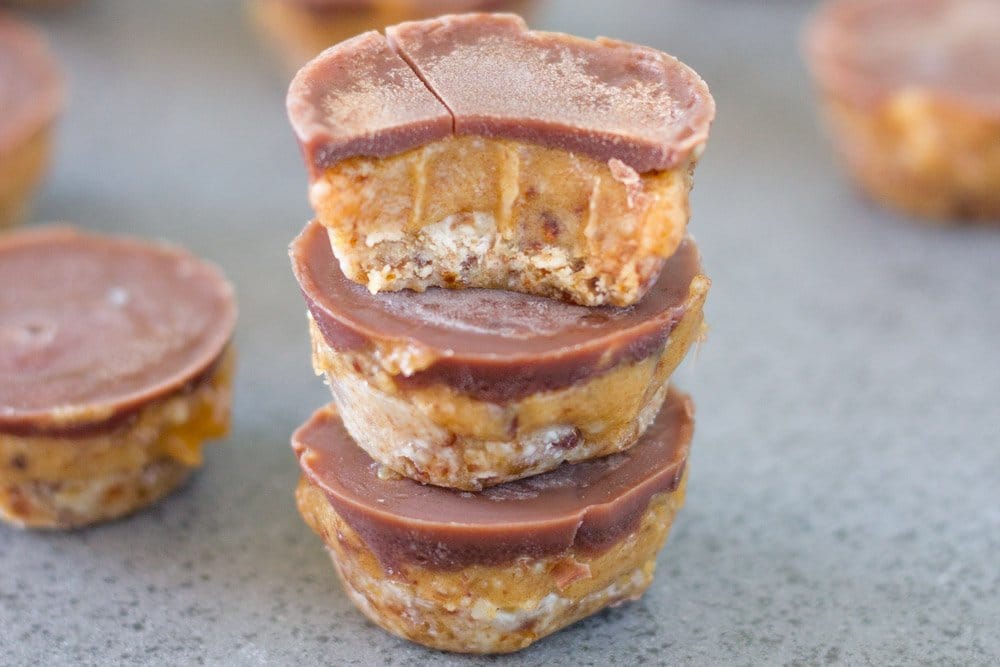 More awesome desserts
---
Want More? Subscribe to my newsletter or follow me on Facebook, Pinterest or Instagram for all my latest recipes and updates.