Quinoa Fritters make a great appetizer or as a light meal plus they are gluten free and dairy free. They go really well with healthy garlic aioli!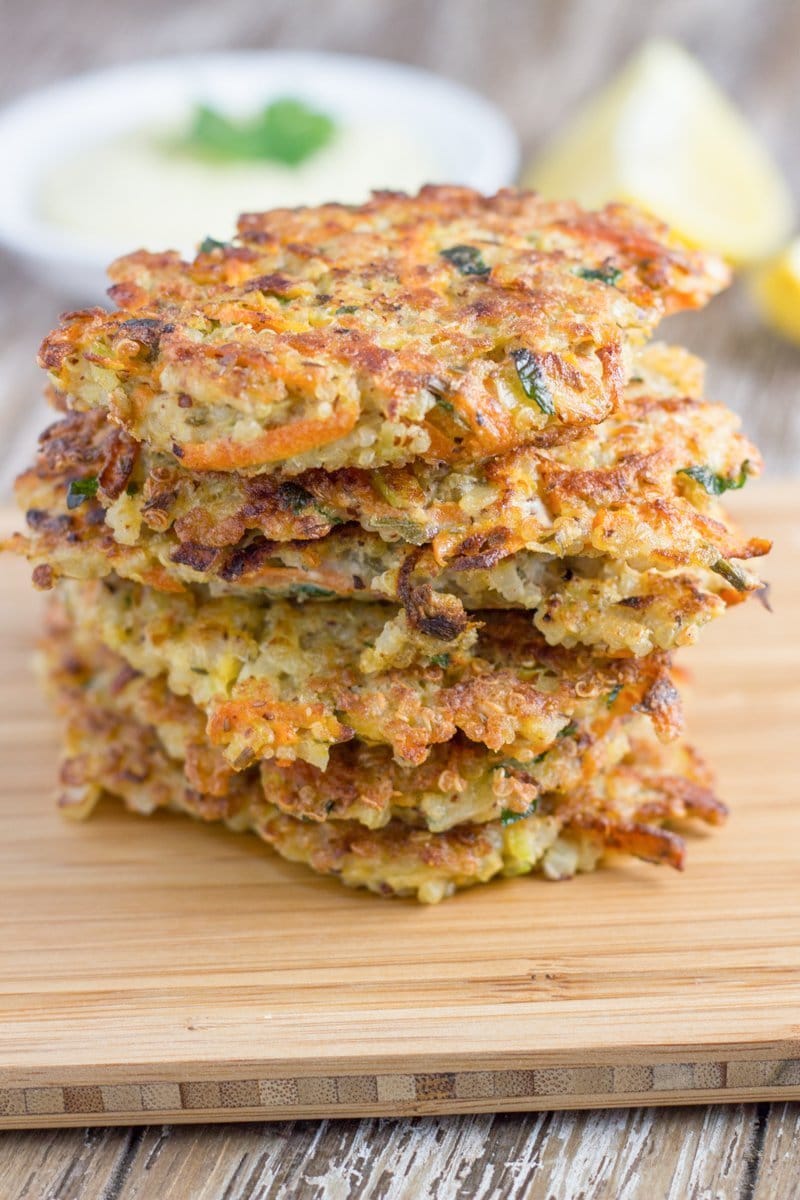 I had some leftover quinoa in my fridge from yesterday and decided to make Quinoa Fritters.
YUM!!
They are so tasty and they go so well with a healthy garlic aioli dipping sauce.
I had planned to add some continental parsley, but accidentally added in coriander. Easy mistake to make when they look so similar!
Anyway, the coriander goes really well chives. But you can experiment with other herbs.
MORE APPETIZERS
Baked Garlic Butter Sweet Potato Fries