This healthy frittata is super easy to prepare using leftover ingredients and makes a great breakfast, lunch or even dinner!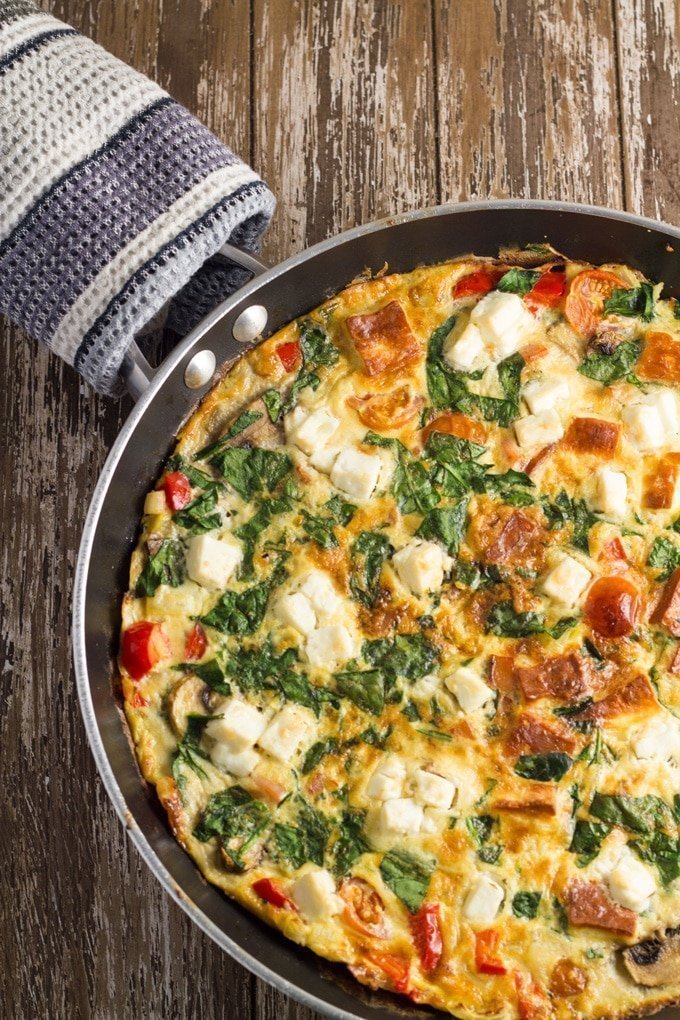 When I think back on the first time I cooked this healthy fritata, I am reminded of the saying "waste not want not".
During a trip to Queenstown (which is a beautiful part of the world – and highly recommended if you are in that corner of the world) the flu hit my family HARD.
I ended up staying in the villa for four days!! 🙁
Leading in to the last day – we had a bunch of bits and pieces we needed to use. This healthy "Queenstown" Frittata was born – and it was great.
I don't often eat cheese, but haloumi is never far away from the fridge when my friends Michael and Adelya are around, and it really adds something, so include it if you eat dairy.
This recipe was pretty ad-hoc, so feel free to improvise with any left overs that you have, and if you find an even better version, let me know what you've added in the comments below!
If you are after some other recipes that require eggs then check out my recipes for my Shakshouka and Easy Fritata.
I hope you enjoy my healthy Fritata as much as my family and friends did.