This Pumpkin, Beetroot & Avocado Salad is packed full of amazing flavour and can either be eaten on its own or as part of a meal. Enjoy!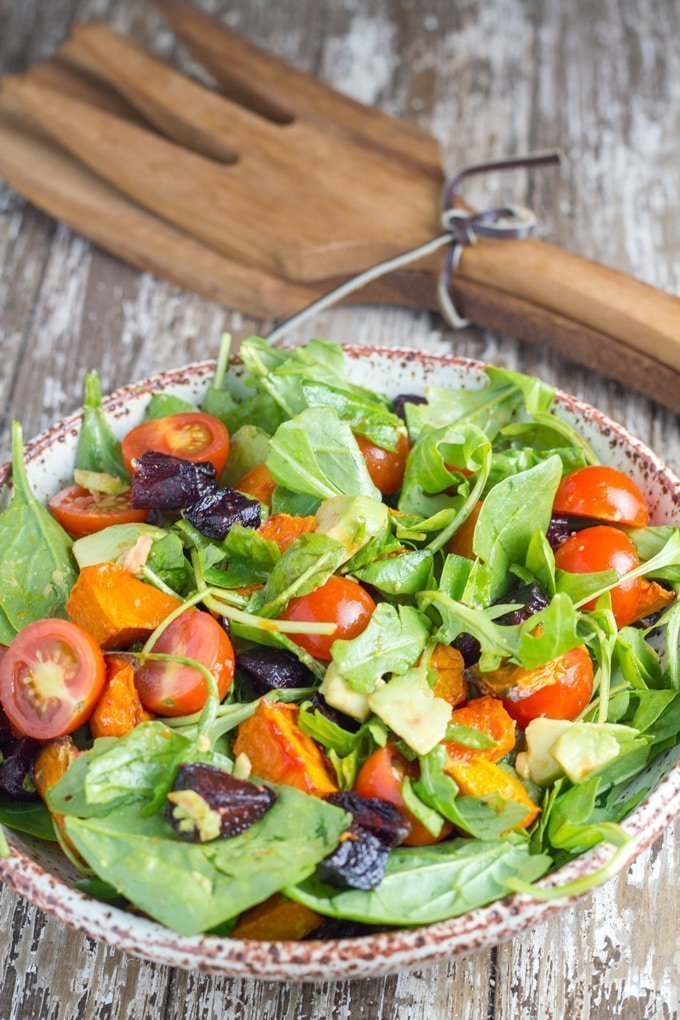 As you'd know by now, Becomingness is all about sharing recipes that are delicious and healthy. So it is kind of surprising that salads - a dish most people associate with healthy eating - haven't featured more often.
I've been working to remedy the situation - in the last month of so I have shared quite a few salads and my Pumpkin, Beetroot & Avocado Salad is another delicious step in the right direction!
Whilst this is not a salad that you can throw together in ten minutes, it is quite robust and can be eaten as a light meal by itself, or served as a side or part of a buffet.
I strongly recommend it as a worthy addition to your recipe book - I put it up there with my Warm Chicken Salad - and received great reviews when I shared it at family lunch on the weekend.
I hope you enjoy my latest recipe.
Ness xo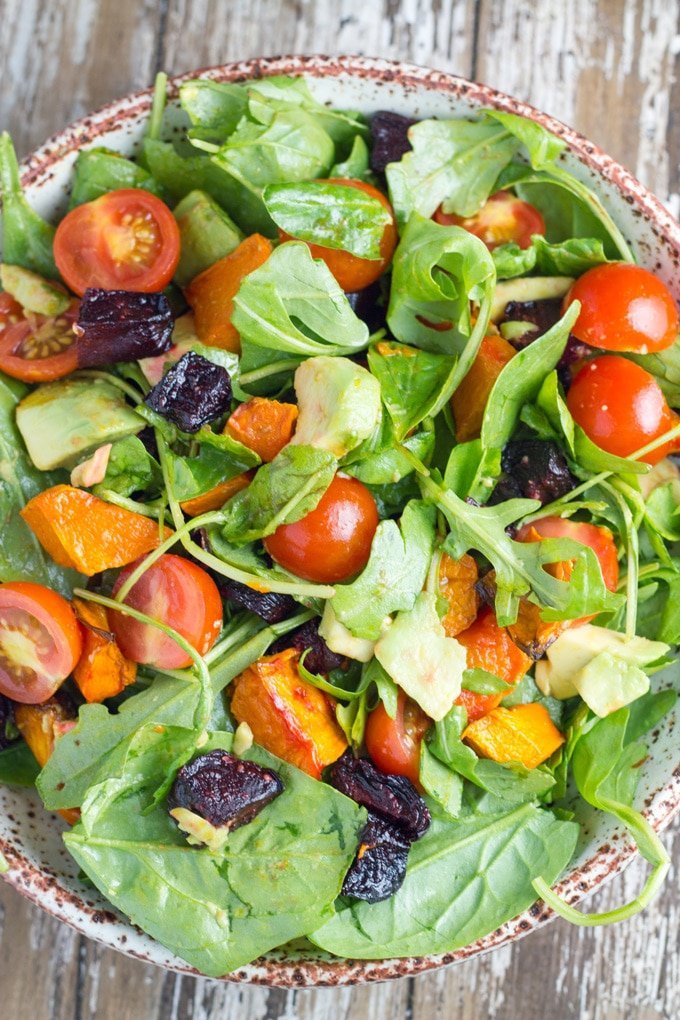 Yield: Serves 4
Pumpkin, Beetroot & Avocado Salad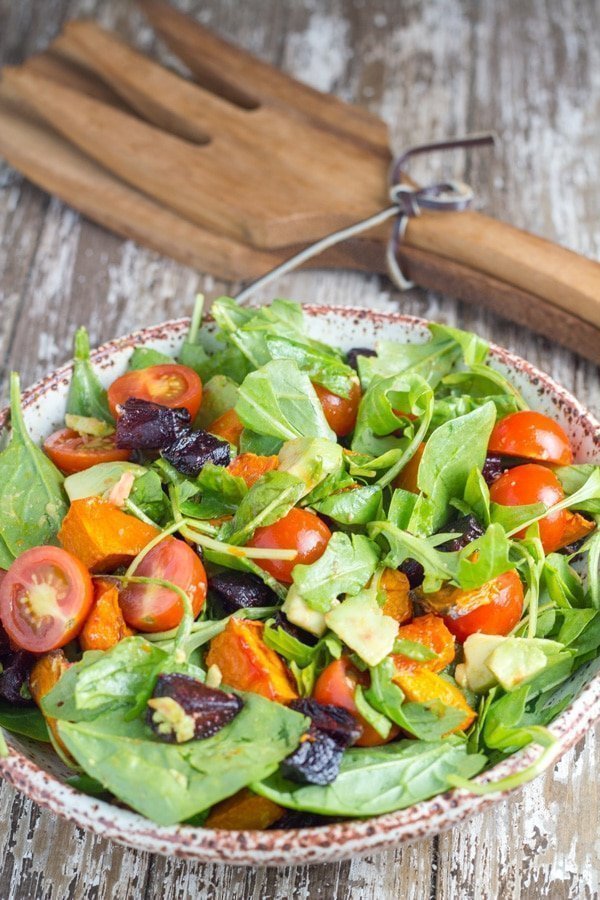 Total Time
1 hour
20 minutes
Ingredients
½ cup chopped beetroot (approximately 4 small beetroot, peeled and chopped)
1 cup chopped kent pumpkin (approximately ½ small pumpkin, peeled, de-seeded and chopped)
4 cups baby spinach and rocket leaves
1 avocado, sliced
1 punnet cherry tomatoes, halved
1 tablespoon coconut oil
Dressing
2 tablespoons olive oil
1 tablespoon coconut vinegar 'balsamic style' (or balsamic vinegar would also work)
Pinch of sea salt
Pinch of black pepper
Instructions
Place pumpkin and beetroot on a baking tray lined with baking paper, cover with coconut oil and bake at 190° celsius for about 60 minutes or until soft. Remove from the oven and cool for a few minutes.
Add the dressing ingredients to a small bowl, whisking well to combine.
When ready to serve, place all the salad ingredients in a large bowl, then add the dressing and mix thoroughly.