Pineapple Upside Down Mug Cake is yummy dessert that is super quick to make in your microwave.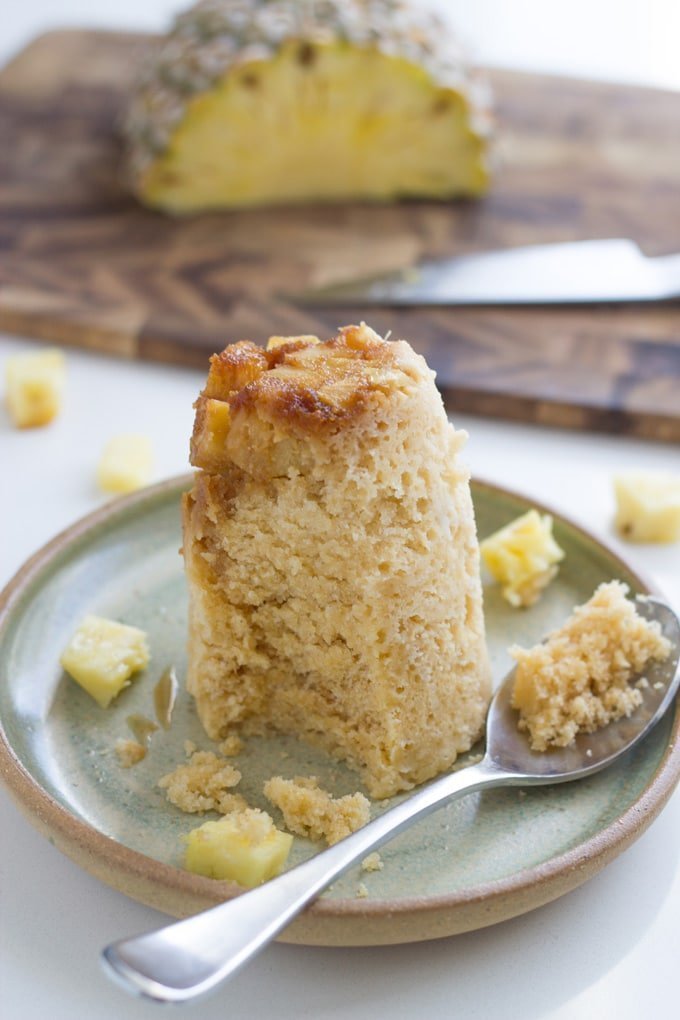 I love making mug cakes and I am always thinking of new flavour combinations to try.
I was originally going to share a blueberry mug cake with you, but I have shared quite a few blueberry recipes lately, so I decided to experiment with a different fruit.
So, the next idea I had, was to create a gluten, dairy and refined sugar free Pineapple Upside Down Mug Cake.
As most mug cakes recipes go, you mix up the ingredients in your mug and then place into the microwave for a few minutes to cook.
Then it is ready to eat. Pretty simple huh!!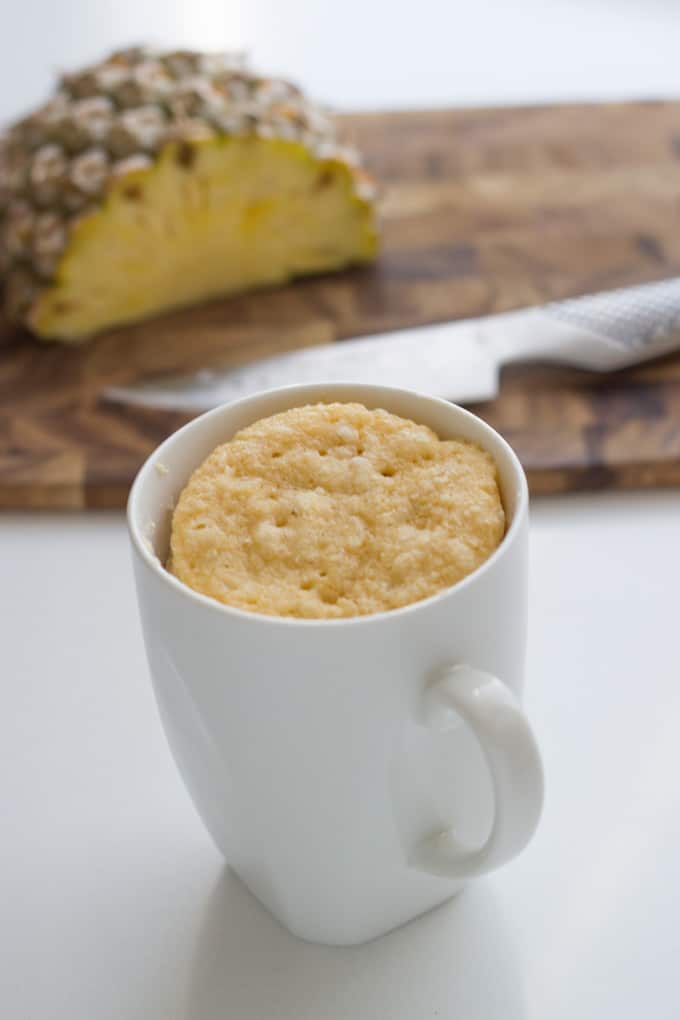 However, for my Pineapple Upside Down Mug Cake, you will need to place the coconut sugar and pineapple in your mug and then prepare the rest of the ingredients in a small mixing bowl, which you will then spoon over the pineapple.
Still pretty easy to prepare and it tastes pretty damn good!
I now have four mug cakes recipes on my site. The other three are my Raspberry Mug Cake, Banana Mug Cake and Chocolate Mug Cake.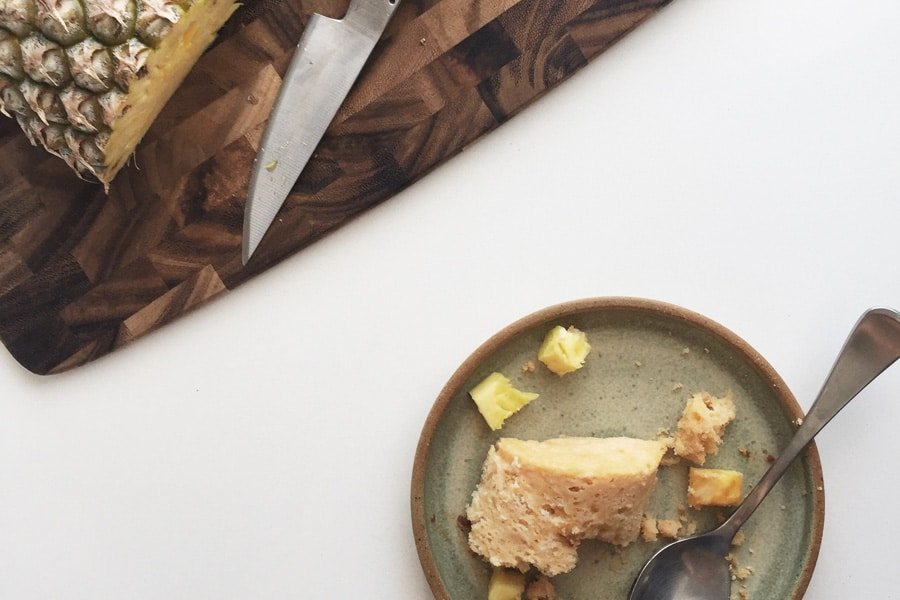 Enjoy
Ness xo
Yield: Makes 1
Pineapple Upside Down Mug Cake
Ingredients
1 teaspoon coconut sugar
⅛ cup fresh pineapple, sliced into small pieces
3 tablespoons coconut flour
½ teaspoon baking powder
1 tablespoon coconut oil, melted
1 tablespoon rice malt syrup (raw/organic honey or pure maple syrup would also work)
1 large egg
2 tablespoons macadamia milk (or your preferred milk)
½ teaspoon vanilla extract
Instructions
Sprinkle the coconut sugar onto the bottom of your mug, then place the pineapple pieces on top.
Add the coconut flour and baking powder to a small mixing bowl and stir to combine. Next, add the melted coconut oil and rice malt syrup; combining with the dry ingredients. Then, add the egg, macadamia milk and vanilla extract, mixing well to combine.
Next, spoon the mixture into your mug, on top of the pineapple, and then microwave for 2-3 minutes or until cooked through (the mug cake should be soft and springy to touch).
Turn the mug cake over onto a small plate and enjoy.