Before this recipe, the only other Madeira Cake that I have ever made was from a packet. And that was close to three years ago!
It was Christmas 2011 and we were having my family over at our place on Christmas Day. I made two trifles; a dairy and gluten free, mainly for my husband Jason (and he did eat most of it) and an "old fashioned" one for the rest of the family. The recipe that I had found online used Madeira cake for one of the layers, so I went to my local and found two cake mixes, one of which was gluten free.
Fast forward nearly three years and things are quite different. Long gone are the days of the packet cake mixes - and all of the food additives and overly processed ingredients that can often accompany them!
This recipe actually came about when I was recipe testing for my upcoming eCookbook 'Becomingsweet'. I was pretty stoked when I came up with two awesome recipes out of my recipe testing session, even if this was a little bit unintentional. (and you will have to wait to purchase my book to get your hands on the other recipe, but it's going to be worth it).
This Madeira Cake is quite simple to make and the end result is a really moist cake with loads of flavour. Just like I did a couple of years ago, you can use it as a base for a trifle or it is great eaten by itself. Best of all it is both gluten and dairy free and made with real food ingredients - how good is that!
Enjoy.
Ness xo
Yield: Serves 12
Gluten Free Madeira Cake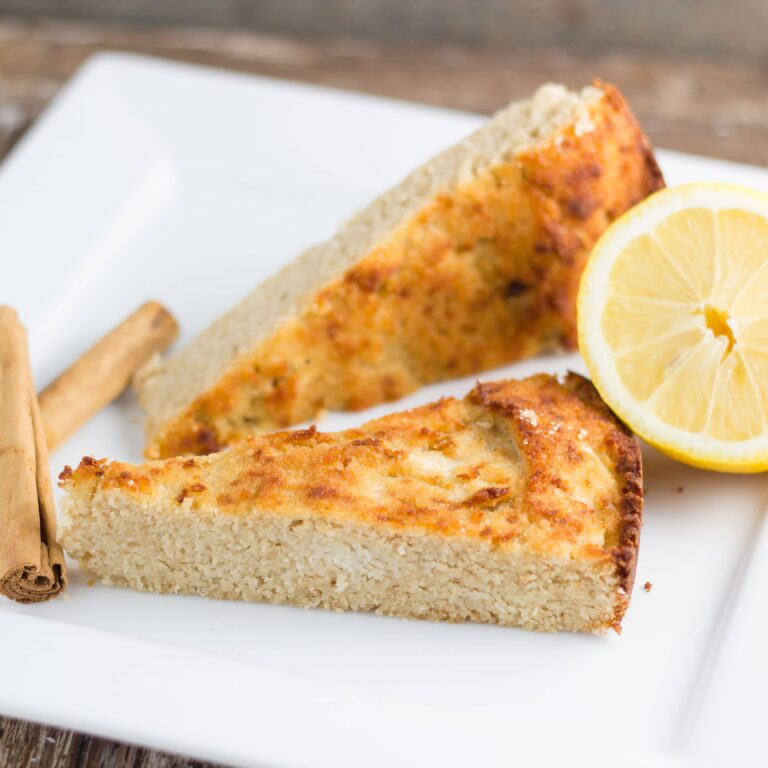 Ingredients
½ cup almond meal
¼ cup coconut flour
½ tablespoons baking powder
¼ teaspoon cinnamon
3 large eggs
1 x 270ml (equivalent 1 cup) can coconut milk
½ cup organic maple syrup (raw/organic honey would also work)
2 tablespoons coconut oil
1 teaspoon vanilla extract
1 teaspoon lemon rind
Instructions
Add almond meal, coconut flour, baking powder and cinnamon to a large mixing bowl, combine well.
Add eggs, coconut milk, maple syrup, coconut oil, vanilla extract and lemon rind to another large mixing bowl, whisking well to combine.
Add the wet mixture to the dry mixture, mixing thoroughly to combine.
Spoon the batter into lined spring form pan (24cm) and bake in the oven for 30-35 minutes or until golden and a toothpick inserted into the center and comes out clean.
Leave to cool in the pan for 5 minutes before transferring to a wire cooling rack to cool completely.